Gene Simmons admits using fake English accent due to love of The Beatles
Gene Simmons has admitted putting on a fake English accent in the past thanks to his love of The Beatles.
The 73-year-old Kiss singer and bassist will perform with the American rock band for their last UK dates this summer as part of the End Of The Road tour.
Speaking to the PA news agency, Simmons said: "I'm an Anglophile. You tend to think of bands as just bands and music as just music, but it's not.
"Were it not for The Beatles, England would have been about Knights of the Round Table and Guy Fawkes and all this other stuff – just another country with a history and lots of countries have colourful histories.
"The Beatles made it, and created a culture, almost a religion, and Liverpool became a holy ground… so when The Beatles hit, it was like a H-bomb.
"I just couldn't believe what I was seeing and hearing, it was unbelievable, and all of us kept pointing back to England and it affected me so much that I actually started to speak in a fake English accent."
Kiss formed in 1973 and currently consist of Simmons, Paul Stanley, Eric Singer and Tommy Thayer.
After announcing their retirement in 2000, the band last year confirmed dates for their final performances in the UK, which will be in Plymouth, Birmingham, Newcastle, London, Manchester and Glasgow in June and July.
Simmons explained the effect The Beatles had on his relationship with music and performing in the UK, saying: "I mean, Elvis was a star, but it didn't affect culture, he was a true rock star, but didn't affect how you lead your life or what you did or what you thought.
"But The Beatles changed everything. It was almost like BB and AB – before The Beatles and after The Beatles.
"Everything changed, and it was a British invasion which hit not just America, but all around the world… so I'm always eager to go to the UK."
The Kiss UK tour was originally planned for 2021 but was postponed due to Covid.
Reflecting on his band's contribution to music and the End Of The Road tour, Simmons added: "Literally no other band has ever done what we've done.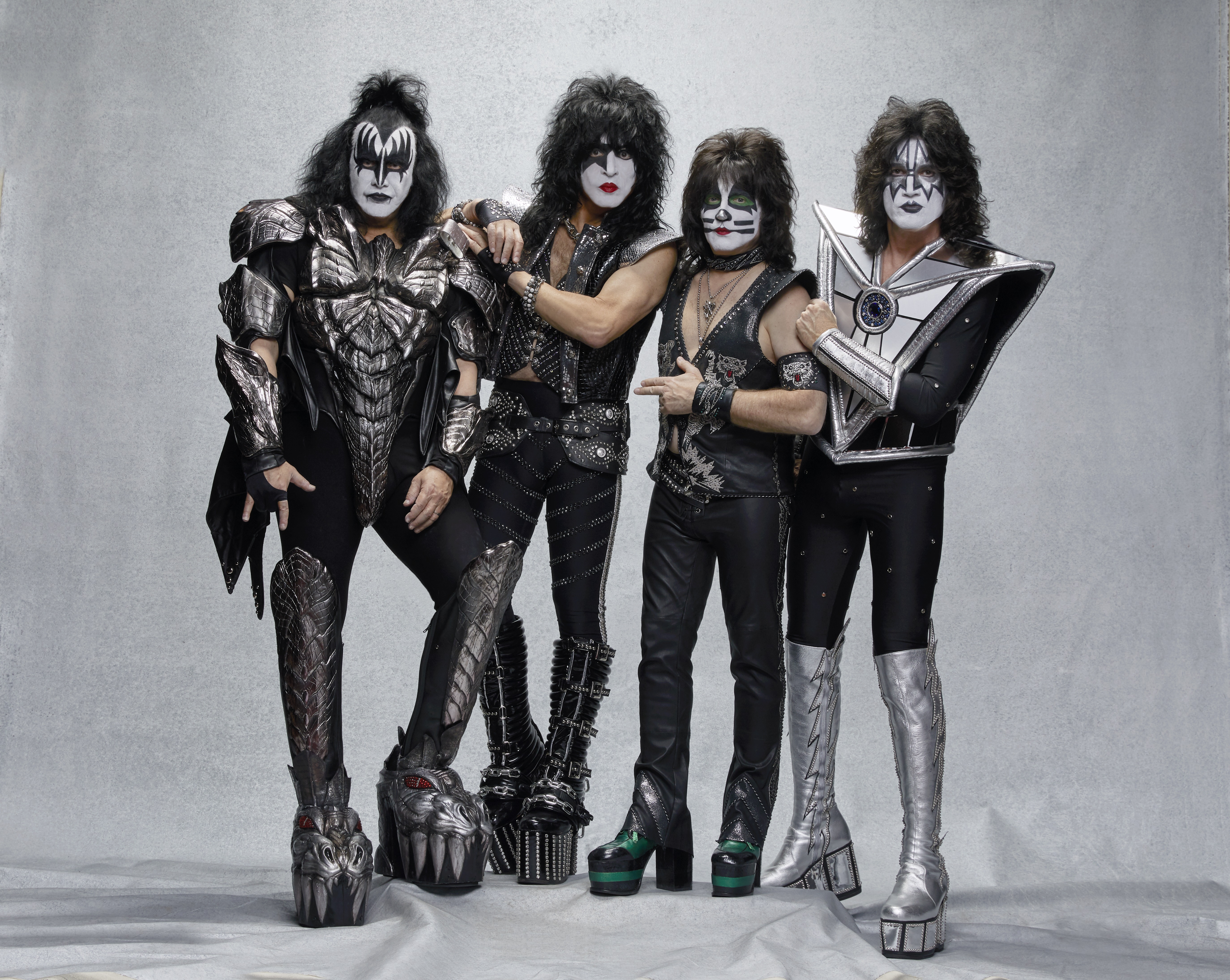 "But that was not the intent. The intent was just to look inward and put together the band we never saw on stage."
Kiss – known for their larger-than-life outfits and dramatic black and white make-up – were inducted into the Rock & Roll Hall of Fame in 2014.
Simmons confirmed he will never venture into politics after the End Of The Road tour, telling PA: "Politics can't afford me. They would hate me because I would tell the truth and I wouldn't care who I pissed off."
The band will also perform across Europe with shows in the Czech Republic, the Netherlands, Belgium, France, Italy, Sweden, Germany and Norway.
The End Of The Road tour begins on June 3 at Plymouth's Home Park stadium and continues across the UK. Tickets are available online.