Barrister with dyslexia challenges Jeremy Clarkson over mocking remarks
Jeremy Clarkson has said a terse exchange with a barrister shown on Clarkson's Farm "would not have been televised" if he had known the man had dyslexia.
Charles Streeten said the former Top Gear host's mocking comments about his spelling during an episode of the Amazon Prime show had forced him to relive his difficult childhood.
Mr Streeten was representing the local council against Clarkson over planning permission to extend his farm in Oxfordshire in the second series of the programme.
During the episode, while walking out of the planning meeting, Clarkson told Mr Streeten he should "learn to spell".
Mr Streeten subsequently published an open letter to Clarkson, revealing his learning difficulties and explaining they had not affected his career as a barrister, later adding that he had not expected the remark to be televised.
In a statement shared with The Times, Clarkson said: "It's great that Mr Streeten has overcome his dyslexia to such an extent that he's able to send such a well-spelt letter from Jamaica.
"It's just a shame he chose not to mention his learning difficulty when we met at the planning meeting more than a year ago. Because if he had, the exchange would not have been televised."
Clarkson's plan to build a restaurant on his farm was previously rejected by West Oxfordshire District Council, and received a poor reaction from local villagers.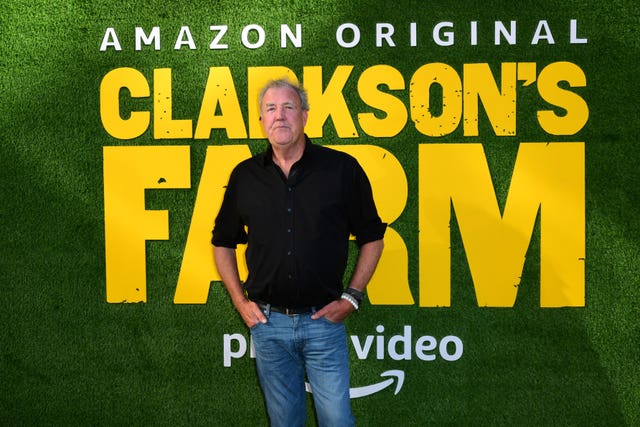 He is due to appeal against the council's rejection of plans to build other extensions at the farm, but has said he will no longer open a restaurant.
Clarkson recently faced a serious backlash over an article written in The Sun about the Duchess of Sussex.
Last week, the Independent Press Standards Organisation (Ipso) said it was launching an investigation into the column after it received more than 25,100 complaints.
The article, in which he said he hated Meghan and dreamed of her being paraded through British towns and publicly shamed, became Ipso's most complained-about article.
Clarkson and The Sun apologised for the piece, which was later removed online.