Rupert Everett claims he knows identity of woman Harry lost his virginity to
Actor Rupert Everett has claimed he knows the identity of the older woman to whom the Duke of Sussex lost his virginity.
In Harry's tell-all memoir Spare, he wrote that the event took place in a field behind a "busy pub", and that the woman treated him like a "young stallion", but he did not reveal her name.
However, Everett has argued that the duke's account is not completely true and that the event did not occur in this country.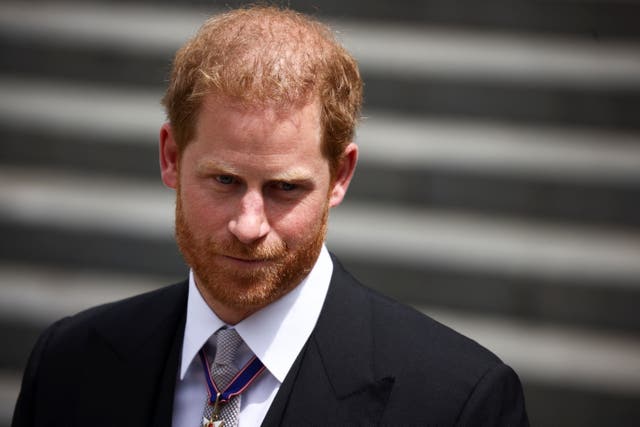 In an interview with the Telegraph magazine, which took place on the day the memoir was released but was published on Friday, the actor said: "By the way, I know who the woman he lost his virginity to is.
"And it wasn't behind a pub. And it wasn't in this country."
Asked if he was suggesting the duke had purposefully tried to cover his tracks to protect the identity of the woman involved, Everett reportedly replied: "I'm just putting it out there that I know."
In the book, Harry described the event of losing his virginity as an "inglorious episode".
He recounted how one of the royal family's bodyguards, Marko, paid him a visit at the end of 2001 when he was still a pupil at Eton College in Windsor, aged 16 or 17, and told the prince he had been sent to "find out the truth".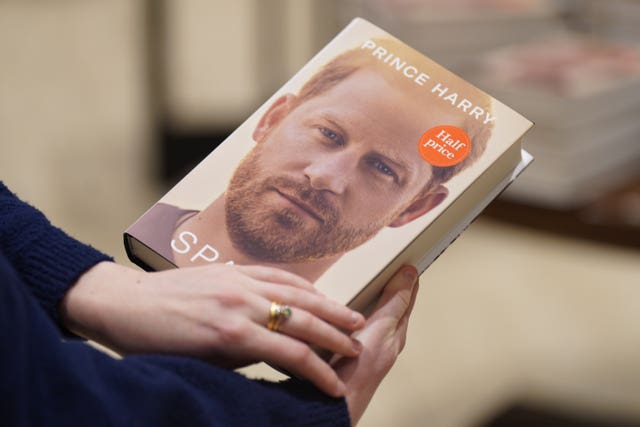 Harry writes: "I suspected he was referring to my recent loss of virginity. Inglorious episode, with an older woman. She liked horses, quite a lot, and treated me not unlike a young stallion.
"Quick ride, after which she'd smacked my rump and sent me off to graze.
"Among the many things about it that were wrong: It happened in a grassy field behind a busy pub. Obviously, someone had seen us."
The book reveals that the bodyguard was actually checking up on the young prince because Charles's press office had been informed that a newspaper had evidence of him taking drugs, which Harry said was "all lies".
In an interview with the Times in December, actress and model Elizabeth Hurley denied rumours that she had taken Harry's virginity, saying: "Not me. Not guilty. Ha!"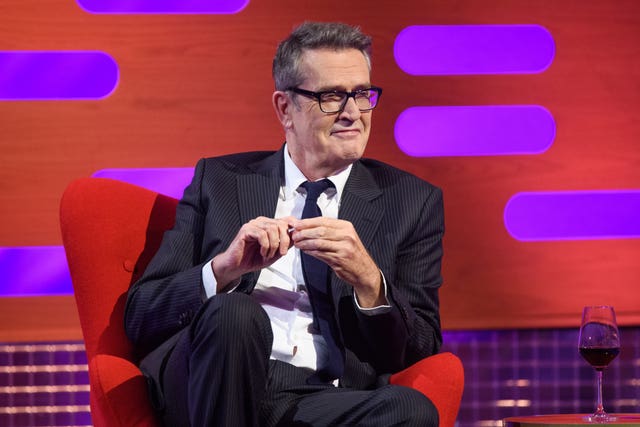 Everett also said the memoir had altered his perception of the duke, explaining: "It's made me change my view. I was angry before, and now I just feel very sad – sad for Harry.
"I felt so sympathetic towards him for years and I still do now.
"Honestly! As someone who has put his foot in it quite a bit, I feel particularly bad for him about the Taliban thing. That changed everything and loses him the one group that still loved him."
Another revelation within the memoir which has caused controversy was Harry saying he had killed 25 Taliban while serving as a soldier.
This prompted members of the armed forces to criticise the admission, with Admiral Lord West, former head of the Royal Navy, calling the duke "very stupid" for giving details of his Taliban kills.
Harry later denied he boasted about the killings in the book and cautioned against "very dangerous" spin about his memoir.