John Lydon 'shaking' ahead of bid to become Ireland's Eurovision entry
Former Sex Pistols frontman John Lydon has said he's still "terrified of getting it wrong" when performing, as he gears up to compete to become Ireland's Eurovision entry.
His band Public Image Ltd, also known as PiL, are among the six acts competing to represent Ireland at the Eurovision Song Contest to be held in Liverpool this May.
The other acts include Andrew Carr (also known as ADGY), Jennifer Connolly, Wild Youth, Leila Jane, and the duo K Muni & ND, made up of Kofi Appiah and Nevlonne Dampare.
The flagship RTE television programme The Late Late Show will host a special programme on Friday night where Ireland's entry for the 2023 Eurovision will be selected.
Eurovision hopefuls gathered in RTE television studios in Dublin on Thursday where they met their competition and spoke of their nerves and excitement ahead of the selection process.
"This is something that I watched when I was young with my parents," Lydon said of the Eurovision contest. "I remember Johnny Logan, I remember Cliff Richard, I remember Sandy Shaw – and now Johnny.
"It's as good as any other way of listening to music, I don't have any prejudices about things like that."
He added that he chose Ireland "because I'm as much Irish as anybody else by blood".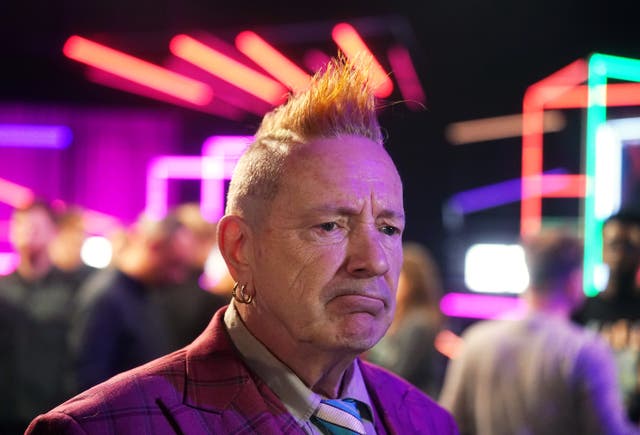 Lydon, formerly known as Johnny Rotten, said his song Hawaii, dedicated to his wife of nearly 50 years, Nora, who has Alzheimer's disease, gives an opportunity to raise awareness of an illness that affects a lot of people.
"I don't know what I'm going to go through doing this today. I'm even shaking now thinking about it.
"It means the world to me, this is our last few years of coherence together. And I miss her like mad.
"I miss my missus, if you keep voting for me I'm going to miss her even more."
He said he was still "terrified of mugging it up, getting it wrong, letting people down – mostly letting Nora down".
Kofi Appiah and Nevlonne Dampare, who are from Co Longford, told the PA news agency that they somewhat accidentally ended up competing to be Ireland's entry.
"My youngest siblings are two huge fans of the Late Late Toy Show and they really wanted to go onto the show," Kofi said.
"So, I was like 'How can I be the best big brother and get these guys on the show?' So I looked up the application form on the RTE website and I was filling out the form and I was like 'I can't be bothered to fill out this form so I'm just going to leave it'.
"So I clicked out of it and then I see 'Enter Eurovision 2023'."
He said that as a "joke", he would submit something and "completely forgot about it".
"A few days after my birthday, I got a call – I wasn't going to answer it as well," he said, with Nevlonne adding it came as a "complete shock".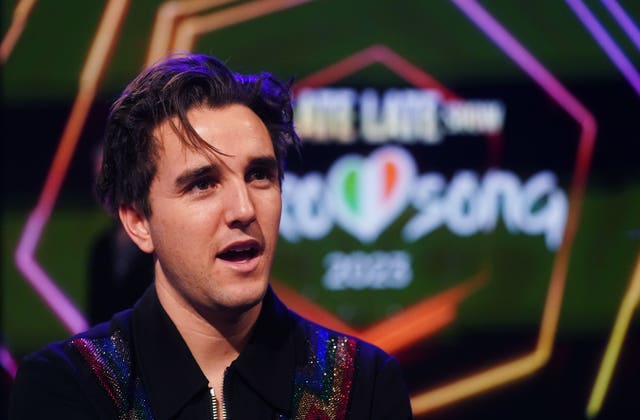 Conor O'Donohoe from the band Wild Youth said that two of the band members are from Tallaght in Dublin.
"There's not a pub or chipper that doesn't have a poster up somewhere. The support has been amazing," he said.
Jennifer Connolly, who turned 19 just a few days ago, said she was nervous but very excited.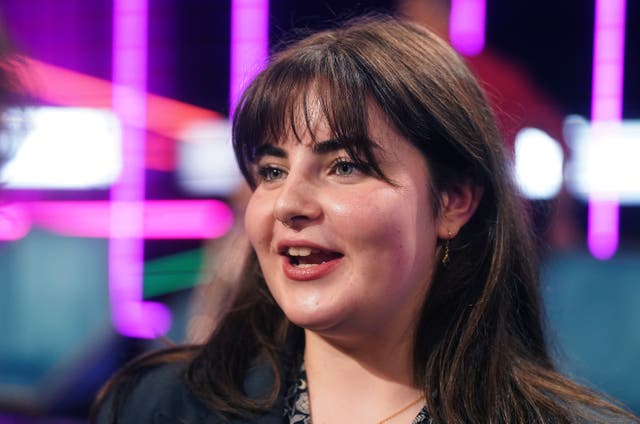 "My mom kind of told me I should apply. I looked it up, applied, didn't hear for months, and then got a random phone call."
She said her mother is "ecstatic", and that the Irish-speaking island community where they're from are buzzing with excitement.
"It's such a lovely community, and the whole of Connemara have been so good to me, so supporting," she said, adding that students from her old primary school had sent her a video wishing her good luck.