Nine of top 10 biggest films of 2022 were sequels or spin-offs
Sequels and spin-offs made up nine of the top 10 biggest films at the UK and Ireland box office last year, figures show.
Top Gun: Maverick and Avatar: The Way of Water led a surge of movies that were either follow-ups or part of a long-running franchise.
The only standalone movie to appear in the top 10 is the biopic Elvis, which scraped into 10th place.
The figures, which have been released by the British Film Institute (BFI), show the tight grip franchise films continue to have on the big screen.
A sequel or spin-off has topped the box office chart every year since 2010, with one exception: 2020, when many blockbusters were postponed due to the Covid-19 pandemic, leaving the way clear for the First World War epic 1917 to take first place.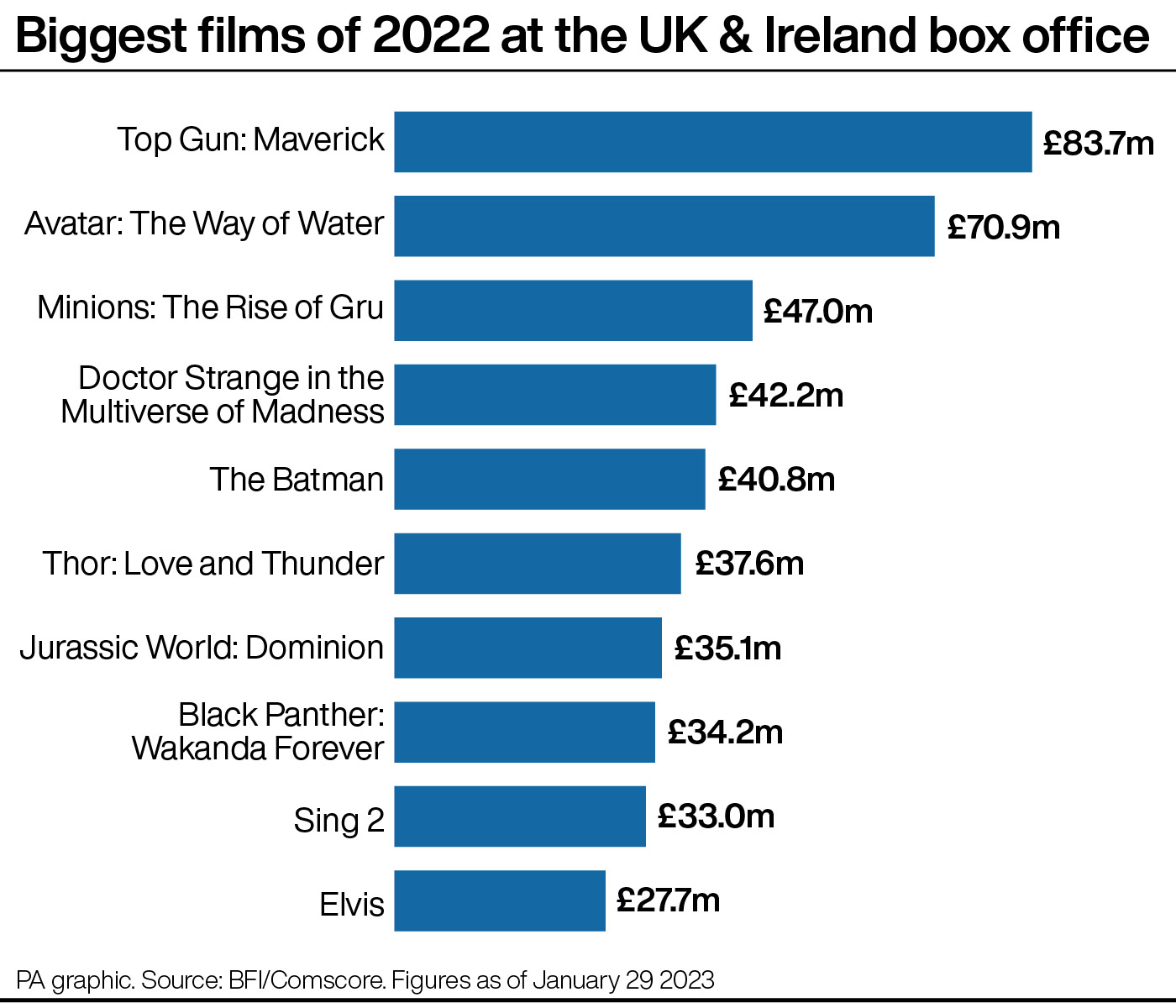 Topping the chart in 2022 was Top Gun: Maverick, which took a massive £83.7 million at the UK and Ireland box office – enough to make it one of the top 10 biggest movies of all time.
The film sees Tom Cruise reprise the role of pilot Pete "Maverick" Mitchell, which he first played 36 years earlier in the original Top Gun in 1986.
Second-place film Avatar: The Way of Water (£70.9 million) was another long-awaited sequel, this time coming 13 years after the original, but which once again used cutting-edge technological effects to mix live action and digital animation.
In third place is Minions: The Rise of Gru (£47.0 million), which appeared seven years after the first Minions movie.
Doctor Strange in the Multiverse of Madness (£42.2 million) is fourth in the chart, followed by The Batman (£40.8 million), Thor: Love and Thunder (£37.6 million), Jurassic World: Dominion (£35.1 million), Black Panther: Wakanda Forever (£34.2 million) and Sing 2 (£33.0 million).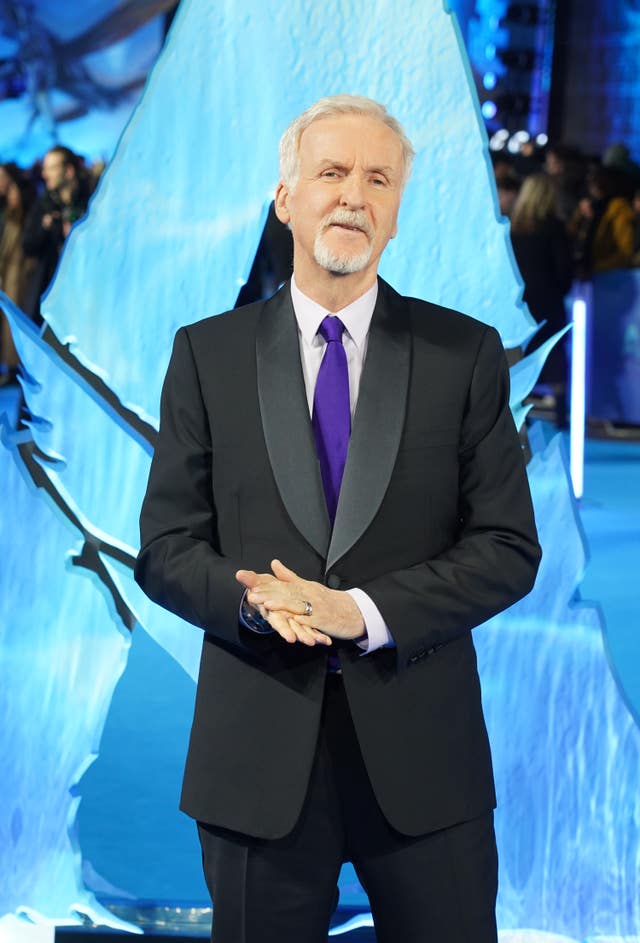 Two of the films in the top 10 are still on general release – The Way of Water and Wakanda Forever – so could see their box office total rise even higher.
The best performing independent film of last year was Belfast, written and directed by Kenneth Branagh, which took £15.6 million.
All box office data covers takings up to January 29, 2023, and includes Ireland as well as the UK, as both are counted as one territory for the purposes of reporting.
Separate BFI figures show total cinema admissions in the UK for all films on release in 2022 stood at 117 million.
This is up 59% on 2021, but is 33% lower than 2019's pre-pandemic total of 176 million.
Factors likely to have affected admissions last year were the record-breaking heatwave in the summer and the death and funeral of the Queen in September, the BFI added.