Kasabian frontman: Teenage Cancer Trust concert series is a beautiful thing
Kasabian's Sergio Pizzorno has said the Teenage Cancer Trust concert series is a "beautiful thing" as it was confirmed the group is among the star-studded line-up.
Wet Leg, Underworld and Courteeners have also been announced for the music and comedy event, which will be held at London's Royal Albert Hall in March.
Since 2000, the event has helped raise money for the Teenage Cancer Trust and this year's series will mark Kasabian's fifth performance at the event.
Pizzorno told the PA news agency: "It's a beautiful thing because obviously the charity is so close to our hearts, as patrons, we've been part of this.
"(I think it was) 15 years ago maybe, the first one, and it's (now) the fifth – so on that level, raising awareness and raising as much money as you can is a beautiful thing.
"I can't be thankful enough to be part of it."
The group are ambassadors of the show, having played the first in 2007, before returning in 2009, 2013 and 2018.
Pizzorno teased that there would be some "little special surprise" during this year's show as well as the band's classic "futuristic, cyber-rock-electronic" sound.
"That's a given," he told PA.
"And then there's a few little things that we've got, that we're trying to pull together, which, hopefully they will… but you know we're going to try our best.
"Just let it be known… the beauty that we will bring and then if there is any little special surprise happens then beautiful."
He added that the charity was special to the group due to its large teenage following, saying that for some to have such a "brutal" diagnosis at a young age "hits home".
"It's just that age… being a teenager, that is a time growing up where we sort of formed the band, it's such a beautiful time in your life and to have something so drastic happen to kids that are just trying to figure their lives out at that point," he said.
"That's a lot of our fan base and so it just hits home, it's just that thing of young kids in the crowd, just having the best time of their lives.
"The idea that gets taken away, it's just brutal and horrendous."
Last August, the group claimed their sixth UK number one album with The Alchemist's Euphoria, their first offering since the departure of former frontman Tom Meighan.
Meighan left Kasabian in 2020 after pleading guilty to assaulting his partner Vikki Ager, with his bandmates branding his behaviour as "totally unacceptable".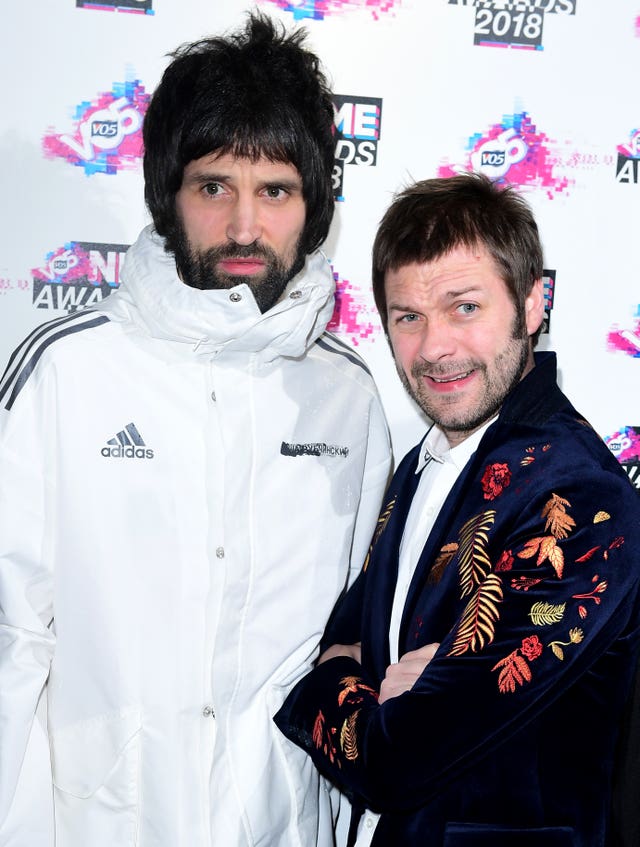 Reflecting on the achievement of the latest album with himself as frontman, Pizzorno said: "It was amazing. If I'm being honest, like totally honest, it was a relief.
"We sort of put our heart and soul into it and we were on a great streak, we've had five consecutive number ones. You sort of go 'It'll be nice to have another', you don't want to break the streak.
"I've got to say, out of all of this, (it's) the one that's meant the most to all of us, because there was a time where we didn't think that we were ever going to be releasing another record so to do it and then for it to be number one was absolutely incredible."
The Who frontman Roger Daltrey, who helped launch the concert series and is also a patron of the charity, said: "The generosity of the people who work in the music and comedy industries never ceases to amaze me.
"In this, our 21st year, after two years of artists having no shows at all, at a time where the only certain paydays are from live performances, artists are willing to give up their earnings from a London show.
"It shows us that miracles are everywhere, but if you cough or sneeze you'd miss them!"
Teenage Cancer Trust at the Royal Albert Hall is taking place between March 20 to 25.
Tickets go on sale at 9.30am on Friday, February 3.