Rupert Murdoch abandons proposed tie-up between Fox and News Corp
A proposed reunion of two parts of Rupert Murdoch's empire has been abandoned after the media mogul decided it would not be "optimal".
News Corp – the US company that owns the Wall Street Journal, Harper Collins and The Times among many others – said it had received a letter from the 91-year-old Australian and his son Lachlan.
In October the Murdochs had floated the idea of a tie-up between News Corp and Fox Corp, which includes Fox News, TMZ and other brands.
The two companies were split in 2013 in a move that was intended to draw a line between the empire's publishing businesses, which were struggling, and its entertainment division.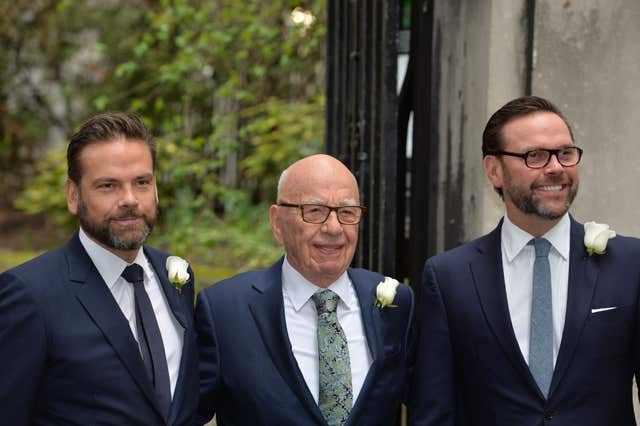 Mr Murdoch remained as chairman of the two companies and kept a majority stake in New Corp.
Last year the board of News Corp, which is listed in New York, said it had formed a committee to independently assess whether the reunification of the two businesses would be in shareholders' interest.
According to a statement from News Corp, the Murdochs said they would not vote for a combination unless it was recommended by the committee and approved by a majority of non-Murdoch shareholders.
On Tuesday News Corp said: "Today … the company's board of directors received a letter from K Rupert Murdoch withdrawing the proposal to explore a potential combination of News Corp and Fox Corporation.
"In withdrawing the proposal, Mr Murdoch indicated that he and Lachlan K Murdoch have determined that a combination is not optimal for shareholders of News Corp and Fox at this time.
"As a result of this action, the special committee of the board of directors of News Corp has been dissolved.
"The board would like to express its appreciation for the special committee's efforts on this matter."