Bill Turnbull's daughter to run London Marathon in his memory
The daughter of late broadcaster Bill Turnbull has said she will run the London Marathon in his memory.
Flora Turnbull wants to raise awareness of prostate cancer after the former BBC Breakfast presenter died last year at the age of 66.
She announced the news on Wednesday – which would have been the Classic FM host's 67th birthday.
Her father, who was an ambassador for Prostate Cancer UK, died at his home in Suffolk after a "challenging and committed fight against prostate cancer", his family said in September.
His daughter told BBC Breakfast on Wednesday: "Losing dad was such a huge thing for us, and our family obviously.
"I think, first of all, I wanted to have a purpose this year and to remember Dad in the most purposeful way possible, and this felt like I could pay tribute to him in a way that was personal for him because he ran the marathon a few times and also in a way to highlight this cause for Prostate Cancer UK."
She has set up a JustGiving page to raise money for Prostate Cancer UK, which funds research, awareness and support.
She has raised more than £4,500 so far, and Turnbull's beloved football club, Wycombe Wanderers, has called on the public to support the cause.
The club wrote on Twitter: "Please donate what you can, and raise a glass to a #Chairboys legend. We miss you, Bill."
Ms Turnbull said: "He was the most wonderful dad, he was everything you would want a father to be.
"He was fun, he was gregarious, he was like he was on television, he was great to be around. He could also be grumpy in the best way possible, where we would all tease him and he would tease us.
"He was the real light of our lives really, and he was the centre of our family so losing him has been a huge, huge loss for us, but equally I feel so incredibly lucky to have him as a father."
She added: "I think he was a very empowering father and he wanted me to feel like I had that inner strength, so I really feel that exemplifies what he was like as a dad."
Turnbull appeared on BBC Breakfast from 2001 until 2016, then joined Classic FM and hosted Saturday and Sunday programmes from 10am to 1pm.
He also launched and presented Classic FM's Pet Sounds, to help keep pets and their owners relaxed during fireworks season.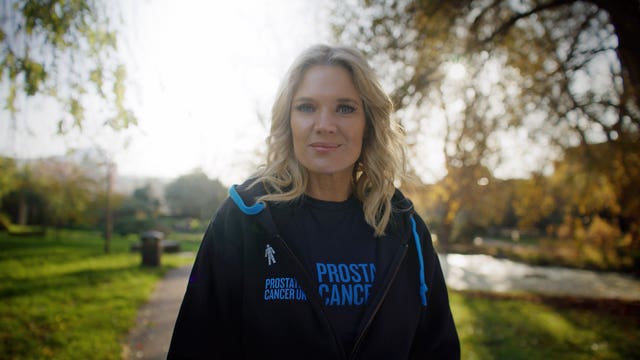 Turnbull revealed his prostate cancer diagnosis in March 2018 and a year later detailed his treatment in Channel 4 documentary Staying Alive.
In October 2021 he took a leave of absence from the radio station for health reasons.
His daughter added: "It was a very difficult time for him, so to be so open about how he was coping with cancer, both emotionally and physically, that was very difficult for him to do.
"He wasn't used to doing that that; he was a journalist so he was used to shining a light on other people… he was always very outward-looking, he was never self-centred or a self-absorbed person."
Good Morning Britain's Charlotte Hawkins has since taken over the annual soothing music show, which is now called Pet Classics, on Classic FM.
Hawkins announced in December that she would participate in Run The Month: Marathon Edition for Prostate Cancer UK, running 26.2 miles across January in memory of Turnbull.