She's not going to be gossip: Priyanka Chopra on public reaction to her daughter
Priyanka Chopra Jonas has said her daughter is "not going to be gossip" in response to negative reaction surrounding her surrogate pregnancy.
The 40-year-old actress and her husband Nick Jonas announced the birth of their daughter, who was born via a surrogate, in January last year.
Speaking to British Vogue about how her daughter Malti Marie has changed her outlook on her career, Chopra Jonas said: "It's been 20 years of hustling and working at breakneck speed. I've always been like, 'What's the next thing?'…
"But now I feel I have a centre, a sense of calm, because every decision ends up being about her."
Reflecting on the reaction to her and Jonas's decision to welcome their daughter via a surrogate, Chopra Jonas said: "I've developed a tough hide when people talk about me.
"But it's so painful when they talk about my daughter. I'm like 'Keep her out of it'.
"I know what it felt like to hold her little hands when they were trying to find her veins. So no, she's not going to be gossip.
"I've been really protective of this chapter of my life with my daughter because it's not about my life only, it's hers too."
Malti Marie was born prematurely, a full trimester before her due date, and ultimately spent more than 100 days in an intensive care unit.
Recalling the period of time she and Jonas, 30, spent in hospital with their daughter, Chopra Jonas added: "We spent every single day with her on my chest, on my husband's chest.
"I didn't know if she would make it or not."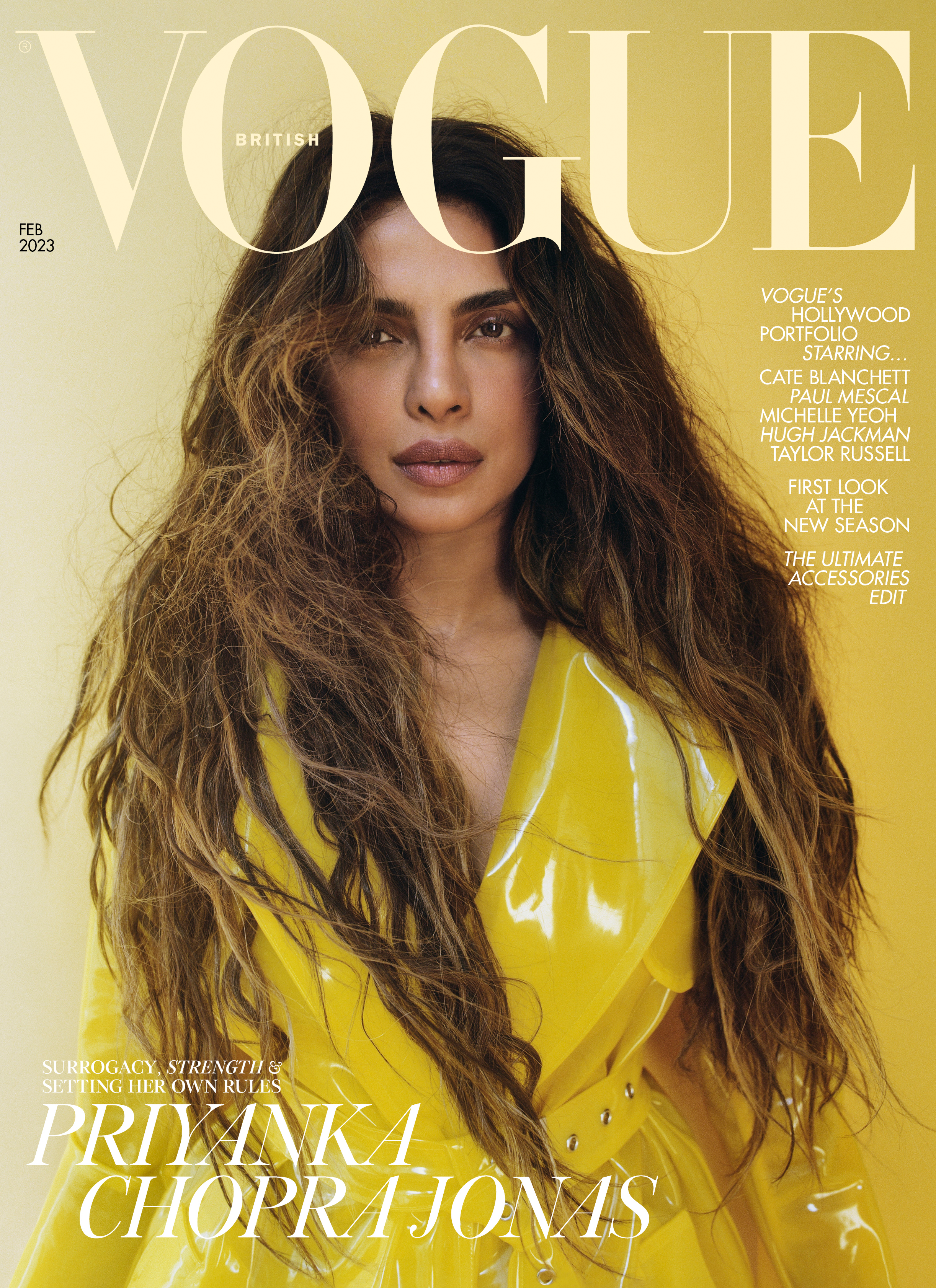 Chopra Jonas and singer and actor Jonas have been married since 2018 and have previously been careful to protect their daughter's identity, covering her face with emojis in pictures on social media.
"I had medical complications," said Chopra Jonas while briefly touching on the reasons behind her surrogacy journey.
"This was a necessary step, and I'm so grateful I was in a position where I could do this.
"Our surrogate was so generous, kind, lovely and funny, and she took care of this precious gift for us for six months."
In response to internet trolls who have taken to theorising about why the couple made their decision, Chopra Jonas added: "You don't know me. You don't know what I've been through.
"And just because I don't want to make my medical history, or my daughter's, public doesn't give you the right to make up whatever the reasons were."
The full interview with Priyanka Chopra Jonas is available in the February issue of British Vogue, available via digital download and on newsstands from January 24.