BBC boss says departure of top presenters amid channel merger is 'obviously sad'
The director-general of the BBC has said the departure of three senior news presenters is "obviously sad" but the current level of "management inefficiency" is "not right".
David Eades, Joanna Gosling and Tim Willcox have taken voluntary redundancy (VR) amid plans for the BBC to merge its international and domestic news channels, Deadline reported on Wednesday.
The BBC announced in July that BBC News and BBC World News were to merge to create a single 24-hour TV channel, resulting in job losses, as part of its new digital-first strategy.
Corporation chief Tim Davie told the Public Accounts Committee: "There is a degree of management inefficiency, in my view, and it is not right, and no one in the world is running completely separate operations in this way.
"Now linked to that, I think that it is obviously sad when people decide to take VR and leave, but you need less presenters and I think that is appropriate.
"Sorry to be blunt. I think we are in a position where we are going to make changes. Some people will leave the BBC, some people will stay. Actually so-called churn in the newsroom is very low historically.
"You talk about three outstanding presenters who have chosen to move on, that gives opportunities and allows people to move through the organisation."
Mr Davie said the move "isn't just digital evangelism" but "based on where the audience is".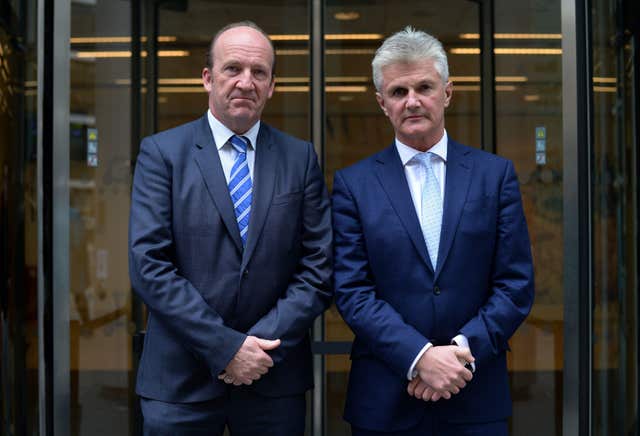 He added that having "two wholly different structures to run those channels without appropriate sharing" would be wrong.
Mr Davie said he did not think the BBC needed "two complete separate operations".
He added: "We don't think it is efficient. We think it is absolutely appropriate to make the changes to close the independent operations and run it as a more integrated operation. That does not mean the channel is the same. That would be absurd."
The BBC's digital-first strategy will also see BBC Four and CBBC cease to be linear TV channels in the coming years.
Its local radio stations will also share more content and broadcast less programming unique to their areas.
The BBC needs to save a further £285 million in response to the announcement in January 2022 that the licence fee will be frozen for the next two years.
The corporation has delivered more than £1 billion of savings in the five years to 2021/22.
Asked about its planned coverage of the King's coronation in May, Mr Davie said the BBC was "in discussion with all parties to deliver flawless coronation coverage and beyond".
He added: "It will be a big week for the UK and our presentation of the UK globally because of course we have got two very big events – the coronation and then, a week later in Liverpool, Eurovision.
"So our biggest concern at the moment is the demand on our outside broadcast services and all of that, but we are deep in the planning and everything is going great at the moment."