Ukrainian refugees to take part in Eurovision handover ceremony in Liverpool
Ukrainian refugees who have settled in Liverpool and local schoolchildren will take part in the Eurovision Song Contest handover and allocation draw at the end of the month.
The international music show will take place at the 11,000-capacity Liverpool Arena in May, culminating in the grand final on Saturday 13, after the city was chosen to host the competition on behalf of 2022 winners Ukraine.
Presenters Rylan Clark and AJ Odudu will host the live draw from Liverpool on January 31, assisted by young people from a local school and members of the Ukrainian community who have been living in the city since the Russian invasion.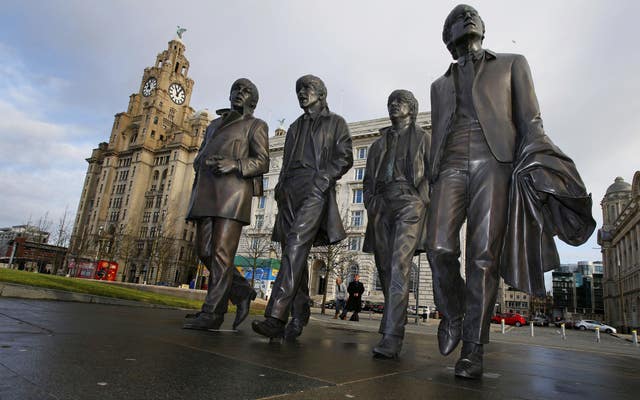 In front of a live audience and on BBC Two, Clark and Odudu, both 34, will announce which of the two semi-finals each country will be competing in.
They will also confirm which semi-final the so-called "big five" countries plus Ukraine will vote in.
As 2022 winner, Ukraine automatically qualifies for the grand final alongside the UK, France, Germany, Italy and Spain – who each get a free pass because of their financial contributions to the event.
A total of 37 countries are set to take part in Eurovision this year, which will be hosted by the BBC.
Thirty-one will go into the draw for the semi-finals, with 10 from each semi-final progressing to the grand final on May 13.
The programme on January 31 will also see Stefano Lo Russo, the mayor of 2022 host city Turin, hand over the official keys of the contest, known as the Insignia, to the mayor of Liverpool, Joanne Anderson.
During the evening the look and slogan from each contestant will also be unveiled.
Clark said: "From being part of the UK delegation since 2018, Eurovision has become such a big part of my life.
"I'm so excited to be presenting the handover and allocation draw which symbolises the start of the Eurovision Song Contest 2023; the year in which the United Kingdom hosts Ukraine's party.
"It's going to be an amazing year for Eurovision. I genuinely can't wait."
Odudu said: "It's so exciting to have the Eurovision Song Contest in the United Kingdom in 2023.
"New and existing fans are in for an event like no other come May, with spectacular live shows on the BBC and a city takeover in Liverpool, all with British creativity and Ukrainian culture at its core.
"I can't wait to kick things off with the draw later this month."
January 31 will also see the launch of the BBC's Eurovision podcast, Eurovisioncast, made by the team behind its Newscast and Ukrainecast.