Harry and Meghan's Netflix show 'mischief-making' slammed by Tory ex-minister
A Tory former foreign minister has lambasted the Duke and Duchess of Sussex's Netflix documentary in which the Commonwealth was branded "Empire 2.0".
Conservative peer Lord Swire used his debut speech in the upper chamber to argue the accusation levelled at the family of nation's in Harry and Meghan's show, broadcast last month, was either "deliberate mischief-making or displayed astonishing ignorance".
His criticism came as Harry gave a series of bombshell interviews to promote his controversial memoirs.
Lord Swire, whose ministerial portfolio when in Government included the Commonwealth, said the claim in the docuseries Harry & Meghan, which was made by the couple's production company, was not an accurate description of today's association, which included countries with no links to Britain's colonial past.
He highlighted the opportunities presented by the Commonwealth as he backed legislation to help bring into force the Australia and New Zealand Free Trade Agreements (FTAs), the first such deals the UK has negotiated independently outside the EU "from scratch".
The Trade (Australia and New Zealand) Bill will enable the implementation of the accords with the fellow Commonwealth members.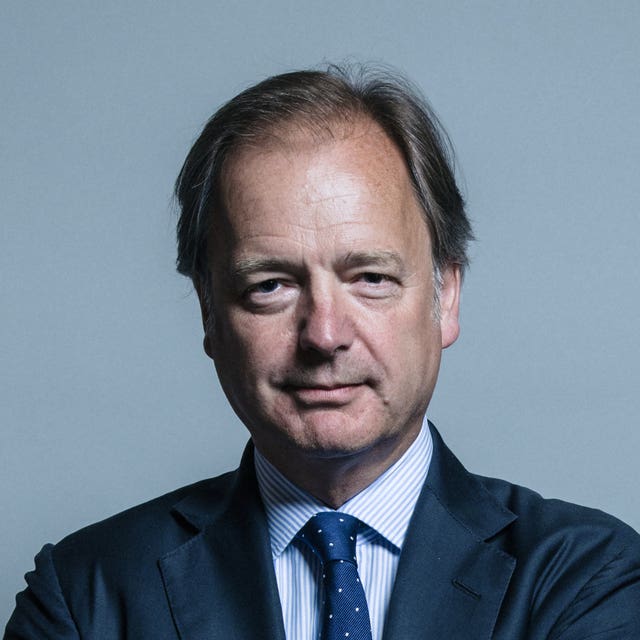 Making his maiden speech, Lord Swire, who is deputy chairman of the Commonwealth Enterprise and Investment Council, said: "In a recent, not uncontroversial Netflix documentary, which some of us may just have seen and others may not admit to having seen one of the contributors labelled the Commonwealth 'Empire 2.0'.
"Either this was deliberate mischief-making, or it displayed astonishing ignorance. Perhaps it was both.
"But what it was not was in any way an accurate description of what today's Commonwealth is, a voluntary grouping of now 56 countries some of whom… owe nothing in their history to the United Kingdom."
Pointing out the last Commonwealth Heads of Government Meeting (Chogm) was held in Rwanda, he added: "Another country with nothing to do with the British empire or colonialism in its history."
Lord Swire told peers: "For too long we have behaved as if the Commonwealth is an embarrassment and not an asset.
"During my time in Government it sometimes felt as if I was pushing water uphill whenever there was anything to do relating to the Commonwealth."
Praising those parliamentarians "keeping the Commonwealth flame alive", he said: "I now intend to join them and all those who feel similarly in promoting the Commonwealth, which provides a unique and ready market for British business."
He added: "The opportunities of trade in Australia, New Zealand and the wider Commonwealth are clear."