JJ Abrams remembers Carrie Fisher at premiere of new Star Wars film
Director JJ Abrams spoke of the "heartbreaking" loss of Star Wars actress Carrie Fisher as he attended the premiere of the latest film in the space saga.
The Princess Leia actress died in 2016, before The Rise Of Skywalker was made.
Her character lives on in the movie as unused scenes from The Force Awakens were integrated into the story.
Abrams told the PA news agency: "There was no way to tell the story without Leia and we knew that we couldn't recast her or use some sort of CG character so we went back and looked at the footage we had, and we had footage from The Force Awakens that we hadn't used, and we wrote and shot scenes around what we had.
"We would have done more if she had still been here and it was, of course, heartbreaking that she wasn't, but it was a far better thing to have Leia in the film as we did, than not."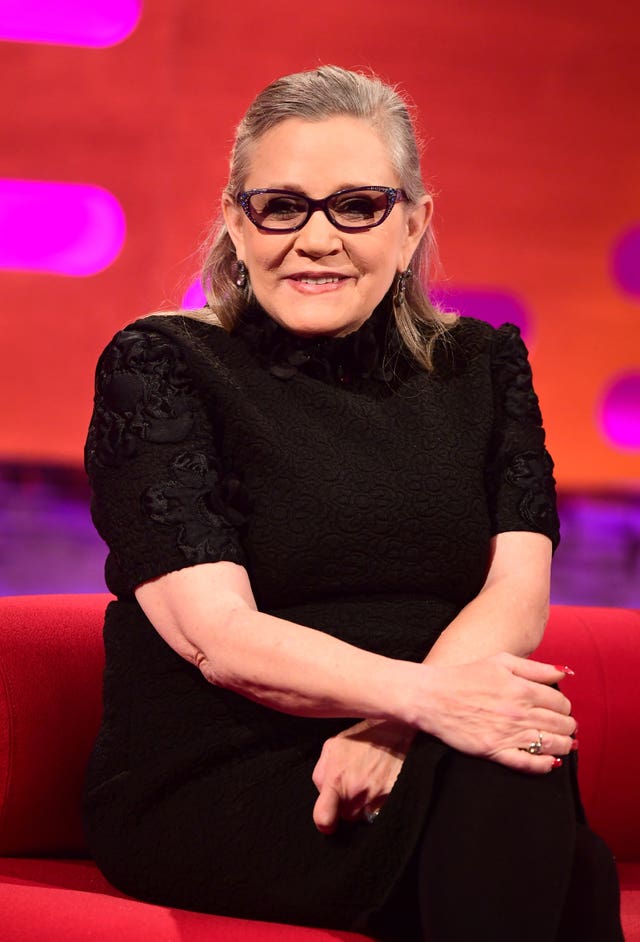 The film-maker also put paid to rumours that Harry Styles makes a secret appearance in the film as a Stormtrooper.
"He is not in this movie," he said, although he admitted other celebrities could be hiding in the distinctive white suits.
Abrams was joined by the film's stars including Daisy Ridley, John Boyega, Oscar Isaac, Domhnall Gleeson and Richard E Grant.
The plot of the final film in the most recent trilogy has been a closely guarded secret, but the movie will follow on from Abrams' The Force Awakens and Rian Johnson's The Last Jedi.
Ridley reprises her role as Rey, Boyega returns as Finn and Isaac is back as Poe Dameron.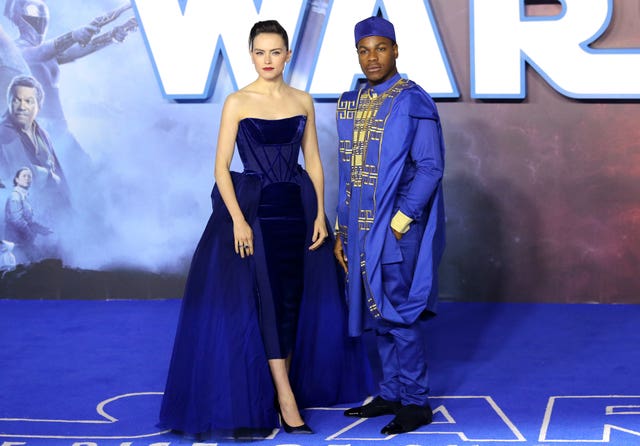 Grant is a new addition to the cast, as Allegiant General Pryde.
The Rise Of Skywalker had its world premiere in Los Angeles on Monday night, where it was rapturously received by a star-studded crowd that included Harrison Ford, Mark Hamill, Steven Spielberg and Spike Lee.
Star Wars: The Rise Of Skywalker is released in UK cinemas on December 19.