Ian McDiarmid reveals why he was invited to make Star Wars return
Ian McDiarmid has said he was asked to return as Emperor Palpatine for the final Star Wars film because it was the "perfect way" to tie up the series.
The Olivier and Tony Award-winning Scottish actor, 75, returns as the Sith Lord and former emperor of the Galactic Empire for The Rise Of Skywalker.
He said he was "completely astonished" by director JJ Abrams' request because Star Wars creator George Lucas had told him that Emperor Palpatine was "categorically" dead.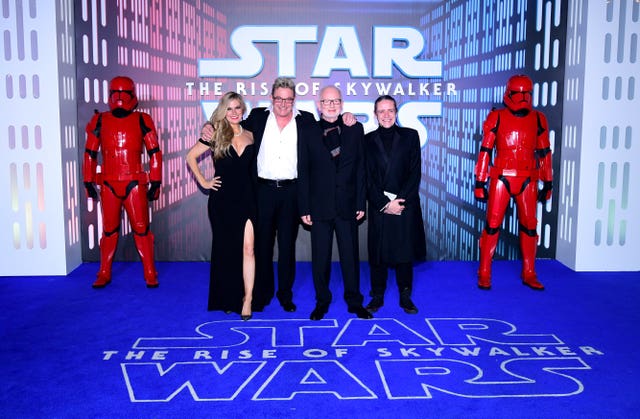 McDiarmid told the PA news agency at the film's European premiere in London: "I was completely astonished. There was no inkling.
"I had a call from JJ and he said, 'I think it is my job not just to make a good movie but also to tie up nine films and I think that having you was a perfect way to do so'.
"I was stunned and delighted and here I am.
"I thought he was dead. George was pretty categorical that after I went down that chute to galactic hell that that was the end.
"I think I did say at the time, 'Is he dead?', and he went, 'Yeah'. I just assumed that was the end.
"And of course, he managed to survive but very badly wounded, as people will see."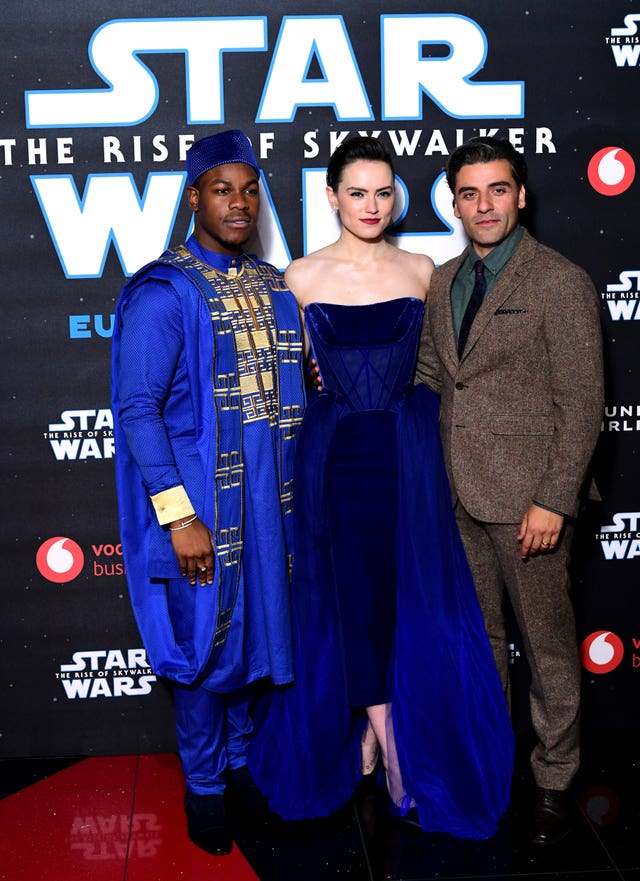 McDiarmid, whose unique voice came to define the character of Emperor Palpatine, said Abrams and Lucas were "both geniuses of sorts".
He added: "Their styles are completely different, and that's great too.
"I haven't seen George for a bit but we worked very carefully together, very closely together.
"And JJ, on the first day on set, it was as if we had been working together for all those years.
"We had a wonderful, easy manner and he has an idea a second, which is always exciting.
"There was a wonderful atmosphere on set. Everyone was relaxed to do their best, which is always the situation you hope for when you do a movie."
The film sees the return of Daisy Ridley, John Boyega, Adam Driver and Oscar Isaac, as well as Billy Dee Williams, reprising his role as Lando Calrissian for the first time since 1983's Return Of The Jedi.
Star Wars: The Rise Of Skywalker is released in UK cinemas on December 19.