Amy Schumer reveals Moore of herself in Instagram Story
Amy Schumer has shared a picture of her face superimposed on Demi Moore's naked, pregnant body.
The 37-year-old actress and comedian is expecting her first child.
She posted an image of Hollywood star Moore's famous Vanity Fair cover in 1991 – in which she is nude and heavily pregnant, with one arm across her chest and the other cradling her bump – on her Instagram Story.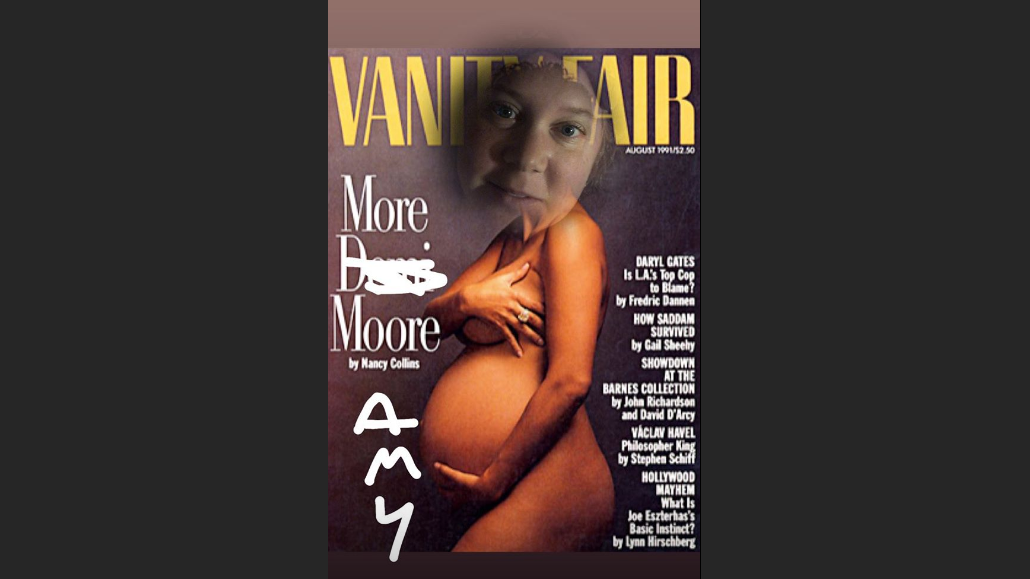 Schumer replaced Moore's face with her own, however, and the headline was altered to read "More Amy Moore" instead of "More Demi Moore".
The star and her husband, Chris Fischer, married in February and announced in late October they were expecting their first child together.
She has been battling severe morning sickness, known as hyperemesis gravidarum during her pregnancy and last month had to cancel the remainder of her tour.