Beautiful Boy director hopes the film can help people battling addiction
Beautiful Boy director Felix Van Groeningen hopes the film can change perceptions of addiction.
The drama stars Steve Carell as a desperate father trying to help his son, played by Oscar nominee Timothee Chalamet, who is hooked on crystal meth.
It is based on a true story and the best-selling memoir of Nic Sheff and his father David.
Van Groeningen described addiction as a "disease" and hopes the film can help further the audience's understanding of the subject.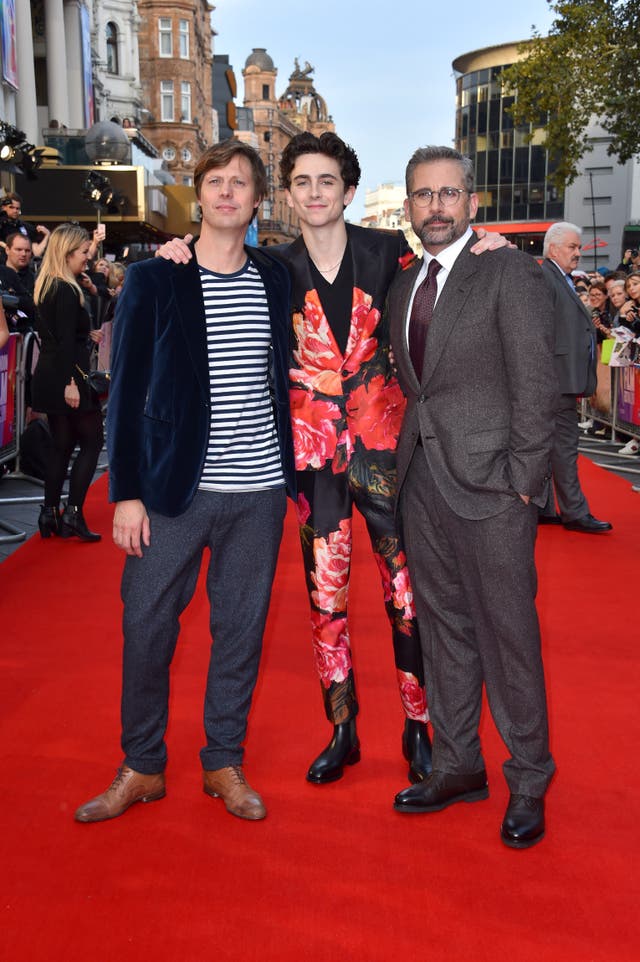 He told the Press Association: "It's really a story about unconditional love. It's a very beautiful family and I really fell in love with that family, I wanted to tell that story, it's inspiring because they got through it, they found a way through it.
"This film isn't saying there are easy answers when it comes to addiction because there are none, but it is an inspiring story.
"It's out there (the film), people are talking about it and it's impacting people. That's why I wanted to make this film, it's an important, timely story that is saying, at its heart, addiction is not a choice, it's a disease, it can be treated."
Belgian director Van Groeningen, who is making his English-language feature debut with Beautiful Boy, added: "It's remarkable to see when we do screenings and Q&As, how people are moved and in tears and start talking about their own experience and anything that helps that is amazing.
"Hopefully this will keep on happening."
US actor Chalamet, 22, has earned recognition and plaudits for his parts in 2017 films Hostiles and Call Me by Your Name, in which he was the lead.
Van Groeningen said his casting happened when "he wasn't the star he is now" but he impressed the filmmakers throughout the audition process.
And he praised the chemistry between Chalamet and his on-screen father Carell.
He said: "There was this father-son vibe, immediately. Steve hugged Timothee at the end of the scene and it was just very moving to see. That was just the start."
Beautiful Boy is set to be released in UK cinemas on January 18.