Shout, shout, clear it all out! Tears for Fears sell tour gear to make room
Garage sales do not normally attract the attention of music experts and fans from around the world, but when the garage in question belongs to 80s hit band Tears for Fears, it is an entirely different matter.
More than 30 flight cases containing equipment, instruments and clothing from the band's 1996 tour will go on sale in December having been cleared from the home of Tears for Fears' frontman Roland Orzabal.
The huge haul includes a Linn drum machine – part of Tears for Fears' signature sound – a Yamaha DX1 synthesizer; guitar amplifiers, pedal boards, VIP tour passes and even Roland Orzabal's Electro-Voice microphone.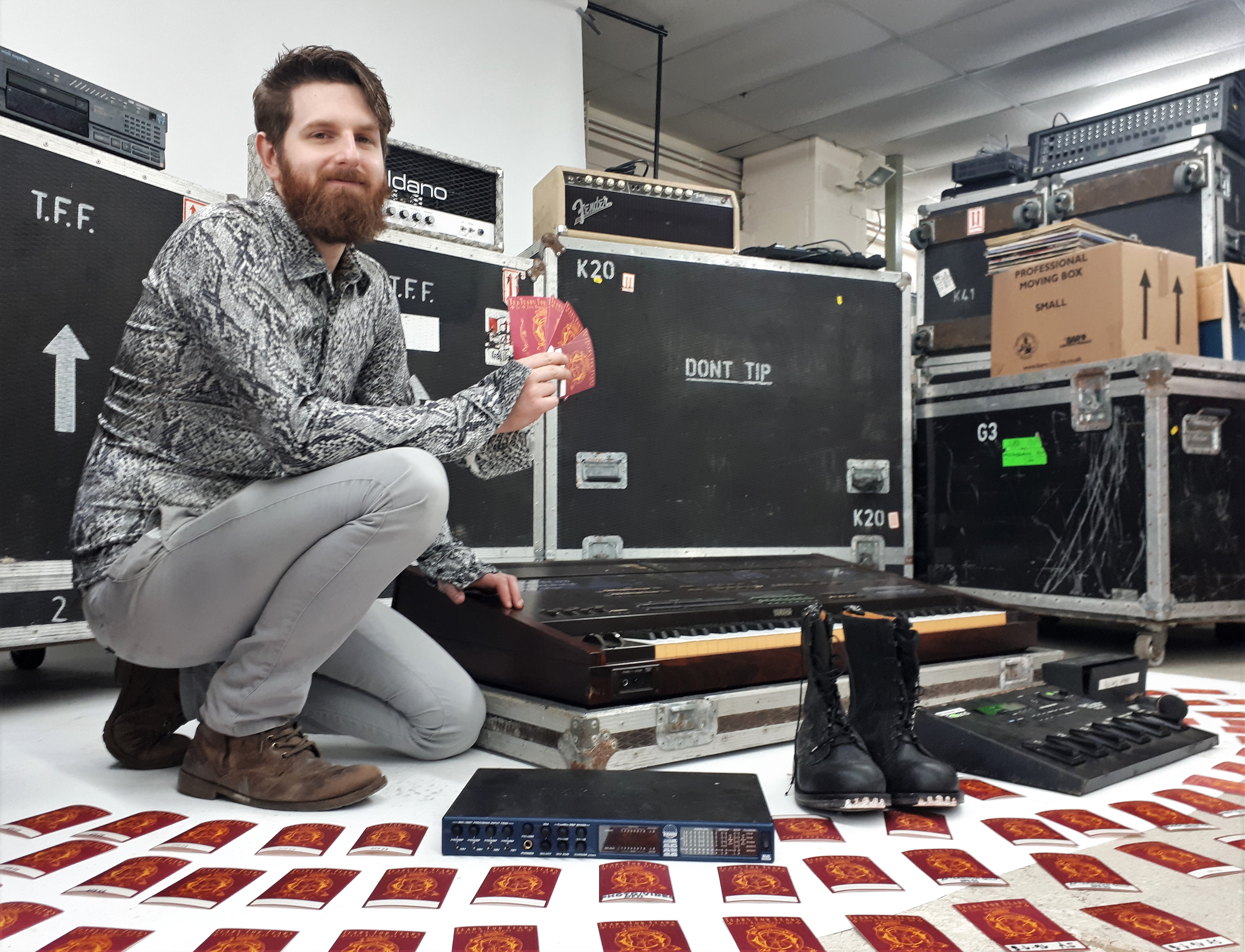 Tears for Fears were formed in Bath in 1981 and achieved international success in the 1980s with hit songs such as Shout and Everybody Wants to Rule the World.
Their UK arena tour this year was postponed and has been rescheduled for early 2019, according to the band's website.
The collection will go under the hammer at specialist auctioneers Gardiner Houlgate in Corsham, Wiltshire on December 12 and 13.
Auctioneer Luke Hobbs said: "We've never sold anything like this before. It's like a time capsule of a rock band's tour from over 20 years ago.
"It appears that once they completed their gigs back in 1996, all the equipment was put into storage – until now.
"We think this will attract the attention of Tears for Fears fans, collectors and professional equipment dealers from around the world.
"In terms of price, it's very hard to estimate but there could easily be £30,000 to £40,000 worth of equipment here – and that's without factoring in 'fan value'."
Also included in the auction is the guitar collection of former Searchers' bass player Frank Allen.
He played on some of the Searchers' greatest hits during the 1960s including When You Walk In The Room (1964), which reached number three in the UK chart. He has recently retired from performing.