Michael B Jordan back in ring with Sylvester Stallone in Creed II first look
Michael B Jordan is back in the boxing ring with Sylvester Stallone in the first look images from Creed II.
The Black Panther star will reprise his role of Adonis Creed, the son of Apollo Creed, in the next instalment in the Rocky franchise.
The sequel will see the newly crowned lightweight champion Adonis continue to train under the tutelage of Stallone's Rocky Balboa as he prepares to face off against Viktor Drago, the son of Ivan Drago.
Dolph Lundgren will reprise his Rocky IV role of Ivan Drago, while Viktor will be played by boxer Florian Munteanu.
In the first shots from the the film, Jordan can be seen punching a weighted bag held by Stallone, while in another shot he is dressed for a fight in red gloves and a red hooded top while someone carries the winner's belt behind him.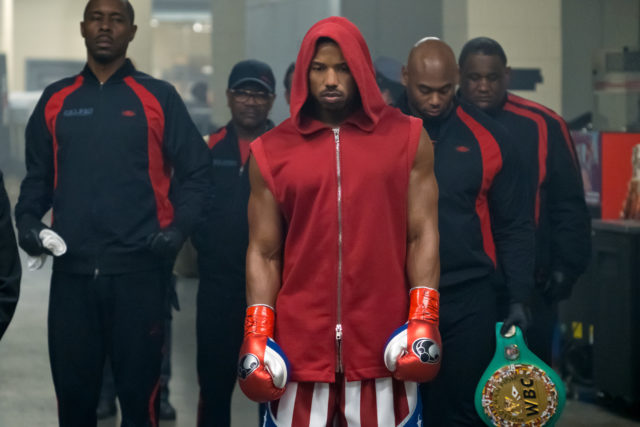 Creed was a box office hit in 2015 and landed Stallone his first Oscar nomination since 1977.
Creed II will be released in UK cinemas on November 30.