Rose McGowan says she represents 'those without voices' as she attends GQ Awards
Rose McGowan said she was representing those without voices as she attended the GQ Men Of The Year Awards to pick up the inspiration prize.
The Charmed star – who was one of the first women to speak out against film producer Harvey Weinstein and has been credited as a force behind the Me Too movement – is the first female recipient of the award.
She told the Press Association: "It feels pretty special.
"It's really nice to be recognised for the years of behind-the-scenes work that I've done and some in front of the scenes.
"But I simply come as representative for those who don't have voices and I feel like I stand in for them, so if I feel like I'm being honoured, it's they who are being honoured."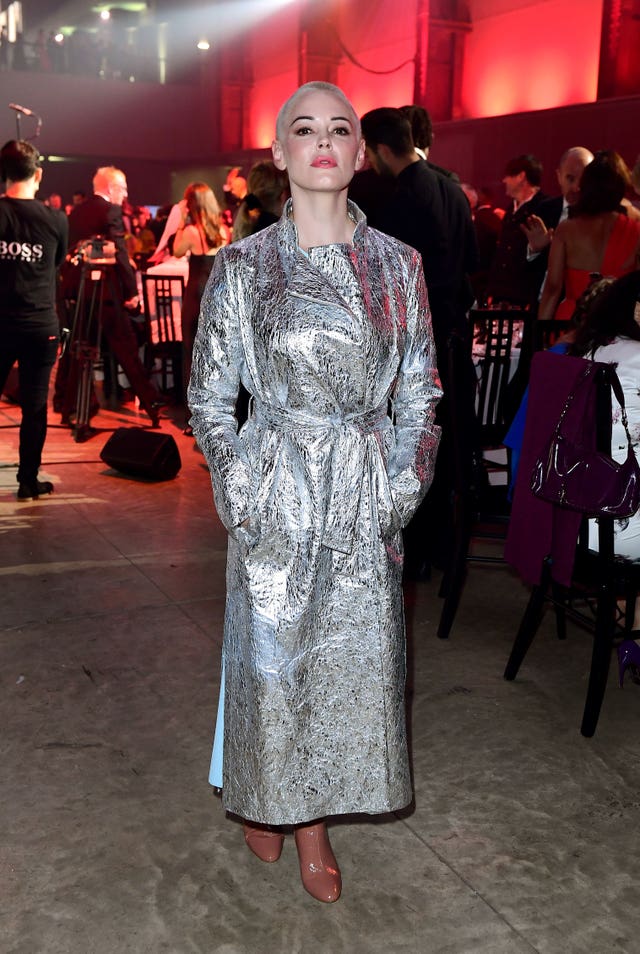 The actress also revealed on the red carpet that she has had to sell her home to pay legal fees.
McGowan, who was celebrating her 45th birthday today, said it was a time of "reflection".
She said despite the hardship she had faced, she would "do it all over again".
"There's a lot of beauty in this world," she said.
Discussing whether she had found a sense of peace or justice, she said: "My book that I wrote, Brave, was really about working through a lot of that stuff and getting to a place of peace.
"I believe peace is there for me on the horizon, I have to."
She also said she was confident that "people pay their dues one way or another".
The star said she just wanted to be "a lobbyist for the world and for those who don't have a voice".
The annual awards, which are now in their 21st year, celebrate men and women who have helped to shape the world's cultural landscape across style, politics, entertainment and sport during the course of the year.
Other stars attending included Chrissy Teigen and John Legend, who revealed they had left their baby son Miles for the first time since he was born in May.
Singer Legend said: "We haven't left him to go out of town or especially out of the country since he was born.
"We've been FaceTiming him."
Teigen said she was thrilled to be back in London – particularly to catch up on British TV.
"I don't end up seeing the city because I just watch Channel 5 all day," she said, adding: "I would love to be on Gogglebox."
Susanna Reid praised McGowan for becoming the first woman to receive a GQ Man Of The Year Award.
The Good Morning Britain presenter said the actress had "really changed things".
Speaking on the red carpet, Reid said: "One of the pioneers of the MeToo movement – that's so significant – and she's a very brave woman.
"She's obviously been through her own personal hell and I think she's inspired an awful lot of people."
She went on: "We did a survey on the programme where our viewers decided that, almost half of them, (were) much more likely to report sexual harassment now as a result of what the MeToo movement has done. So that's got to be a good thing.
"Unfortunately the majority thought it wasn't going to change things long term, and that is a concern.
"But I think we are all much more aware of what's going on and a lot more aware of what we can do about it. Which is all a good thing."