CBB's Ben Jardine: Ryan Thomas is a genuine guy, I hope he's alright
Celebrity Big Brother housemate Ben Jardine has said Ryan Thomas is a "genuine guy" after he was accused of punching Roxanne Pallett.
Former Emmerdale star Pallett alleged that Thomas had hurt her with a punch during an altercation, which many viewers had defended as just play-fighting.
Jardine, who was evicted from the Channel 5 show on Friday, said that his "head is spinning" after watching the footage for himself, because it was at odds with what Pallett had told him.
Speaking after his elimination, Jardine said he was upset and felt he was "led up the garden path" by the actress, who he had grown close to.
Asked if he felt betrayed by her, Jardine said: "I'm hurting, and that's why I'm in such a spin. All I'm saying is, I feel very strongly about things like that and… I don't insinuate things, but the way it was portrayed to me was a totally different scenario. And that's what I was dealing with the last 24 hours in that house."
He added: "I always wanted to look out for the girl. She was shaking next to me in the bed. She's a little thing, and she was shaking.
"(She was) scared, she didn't sleep. (So I thought) what do I do now? So I confronted the situation head-on, I could see in (Thomas's) eyes that something wasn't right."
Commenting on reports that Pallett was "acting" while in the house, Married At First Sight star Jardine said: "I don't know. That's why my head's in a mess. I do not know."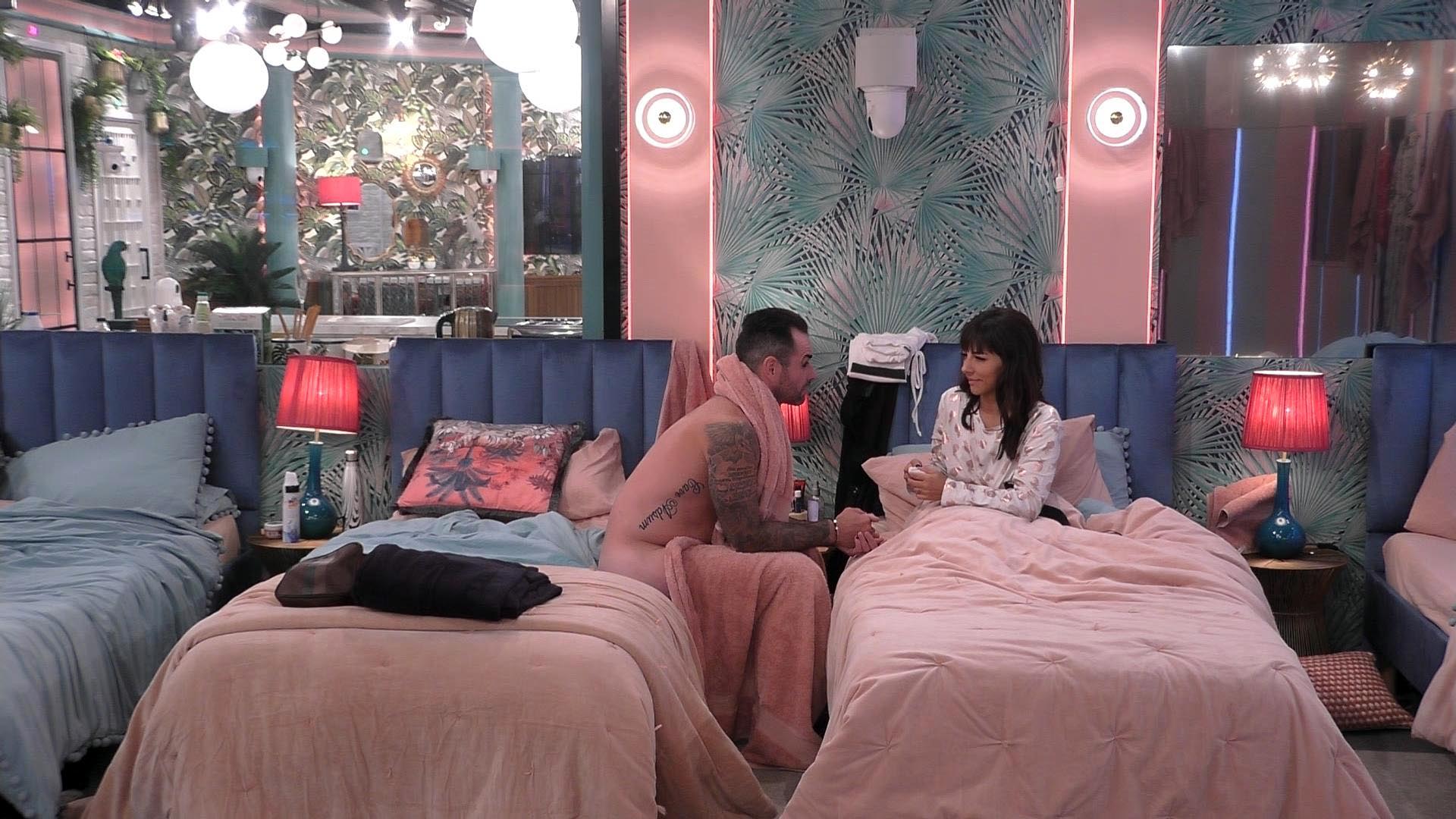 He said, of Thomas: "I've seen a man's tears and I looked in the whites of his eyes and I felt for him yesterday. And now I've seen the footage myself… he's a genuine guy and I hope that he's alright."
Pallett, 35, had gone to Big Brother in tears and asked to sleep in a separate room because she did not feel comfortable being around Thomas. She later told Jardine that the former Coronation Street star had punched her hard, several times.
Thomas, 34, was given an official warning by Big Brother. He said there was no "malice" in his actions, and later told Pallett that he was just showing his affections for her.
Pallett quit the show after Jardine's departure, but he said he does not know if they will meet up now they are both out of the house.
"I don't know what to do. I need to get myself together a little bit," he said.
Of his close friendship with Pallett, who is engaged to steel worker Lee Walton, he added: "I was in a relationship for 13 years and she ran off with another man. I don't want to be that guy.
"You're in a magnified situation in there, and there was a genuine attraction."
The 37-year-old businessman and reality TV star said that he has no regrets over his relationship with Pallett.
He said: "People have always said, 'calm down Ben, calm down'. She just said, 'keep going Ben'. She bought out the best in me.
"I looked into her eyes, and I saw myself staring back at me."
But he added that he was glad he did not take things further: "I looked into her eyes and there was a moment we both looked at each other, and I think something could have happened.
"But it didn't, and that's what it's about. We didn't, and I hope (Pallett's fiance) finds comfort in that."
Celebrity Big Brother continues on Channel 5.