The Overtones release first album since death of band member
The Overtones are to release their first album as a four-piece, their first following the death of band member Timmy Matley.
Matley died in April at the age of 36 after being diagnosed with stage three malignant melanoma, a form of skin cancer, in 2016.
The vocal harmony group, who specialise in doo-wop performances, have collated a collection of covers and original tracks in tribute to Matley.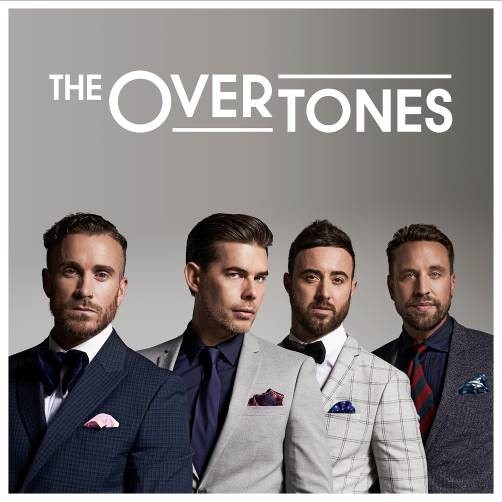 They said: "We are really proud of the new album and all it represents.
"Yes there are obviously songs for reflection and even sadness but there are also songs to put a smile on your face and get you up dancing.
"There's a big mix of feelings and moods in this album which was certainly a challenge to express but we're so proud of what we've achieved.
"This album means the world to us and we want it to mean something to the listener too."
Previously a group of painters and decorators, The Overtones found fame in 2010 when they were discovered during a tea break by a talent scout as they worked at an office near London's Oxford Street.
Lockie Chapman, Mike Crawshaw, Mark Franks, Darren Everest and Matley released five albums, four of which landed in the UK top 10 in the charts, including their 2010 debut Good Ol' Fashioned Love, which peaked at number four.
For their self-titled sixth album, the group has reunited with producer Julian Hinton and engineer Simon Bloor, and includes songs I Say A Little Prayer, Teardrops, My Girl and Rockin' Robin.
The album will be released on October 19.
The Overtones will also kick off a 22-date tour at Watford Colosseum on November 22, playing across the UK until December 20 at the London Indigo O2.
Shortly before his death, Matley had planned to take part in a charity skydive to raise money for The Royal Marsden Cancer Charity.
The Irish singer, who was born in Cork and lived in London, was due to complete the skydive in May and had raised more than £5,000.