Bonnie Tyler 'privileged' to be on first Now That's What I Call Music! album
Bonnie Tyler has said she feels "privileged" to have been one of the artists featured on the first Now That's What I Call Music! album.
The music compilation series, which has just dropped its 100th edition, released its first album in 1983.
Tyler's hit Total Eclipse Of The Heart was included on the track listing, along with the likes of You Can't Hurry Love by Phil Collins, Red Red Wine by UB40, Karma Chameleon by Culture Club and Too Shy by Kajagoogoo.
She told the Press Association: "I feel privileged that I was on there. I was just lucky that I had a number one at the time."
Asked if she remembers the album, she said: "To be honest, it was such a hazy time, that, when I was number one in America and the UK at the same time… everything was like, 'Wow – there's so much work to do!'
"But I know it's a big deal, that Now album, and I was on it, that first one."
Tyler, who will perform at 1980s music festival Rewind Scotland on Sunday, shared why she thinks that era of music has such enduring appeal.
"There were a lot of powerful songs around then," she said.
"We like to forget about the big curly hair and the big shoulders, but that was the fashion then.
"But when we look back at what we used to wear, oh my God, my father was right! He used to tell me, 'my God, you look like an American football player with them bloody shoulder pads in! They were fun times, but I'm really enjoying the now times."
Tyler, 67, added: "Where would we be without music? Everybody loves music, of some sort.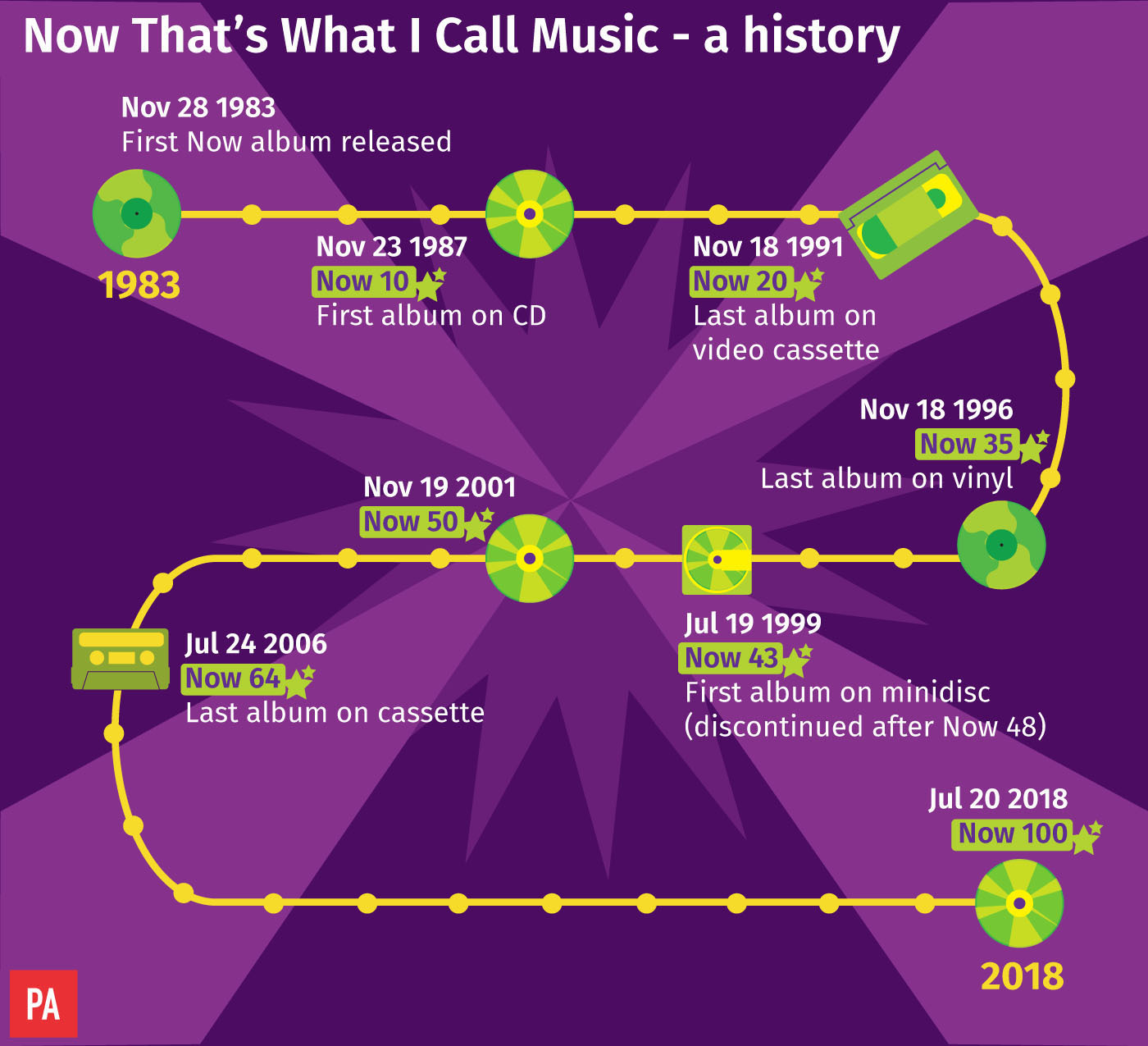 "I was brought up with music in my veins, my mother was always, always playing music in the house, thank God, because it gets into you, and we all have special memories from various things that happened in your life… you remember certain songs and you look back.
"People look back at the 1980s. You know, a lot of people fell in love, and had their first dance to Total Eclipse Of The Heart. I remember songs for different reasons."
The Welsh singer said she is looking forward to returning to Scotland, where she has not played a gig in years.
"I'm sure the crowd will be really up for it to have a great time," Tyler said, adding that she is excited to be playing before Status Quo.
"He's crazy, Francis Rossi, I love him to bits!" she said.
Tyler plays Rewind Scotland on Sunday July 22 at Scone Palace, Perth.