Recording studio of first ever Beatles disc to be featured at exhibition
The first ever recording by the Beatles – and the record studio it was created in – will be celebrated in a special exhibition during a week of events honouring the iconic music group.
The debut recording of The Quarrymen, which consisted of John Lennon, Sir Paul McCartney and George Harrison years before they evolved into the Beatles, took place 60 years ago on July 12 1958 at Percy Phillips' Sound Recording Services in Liverpool.
That recording on an acetate disc, now considered to be the most valuable record in the world, will be remembered at The Percy Phillips Studio Collection exhibition during International Beatle Week in Liverpool on August 26.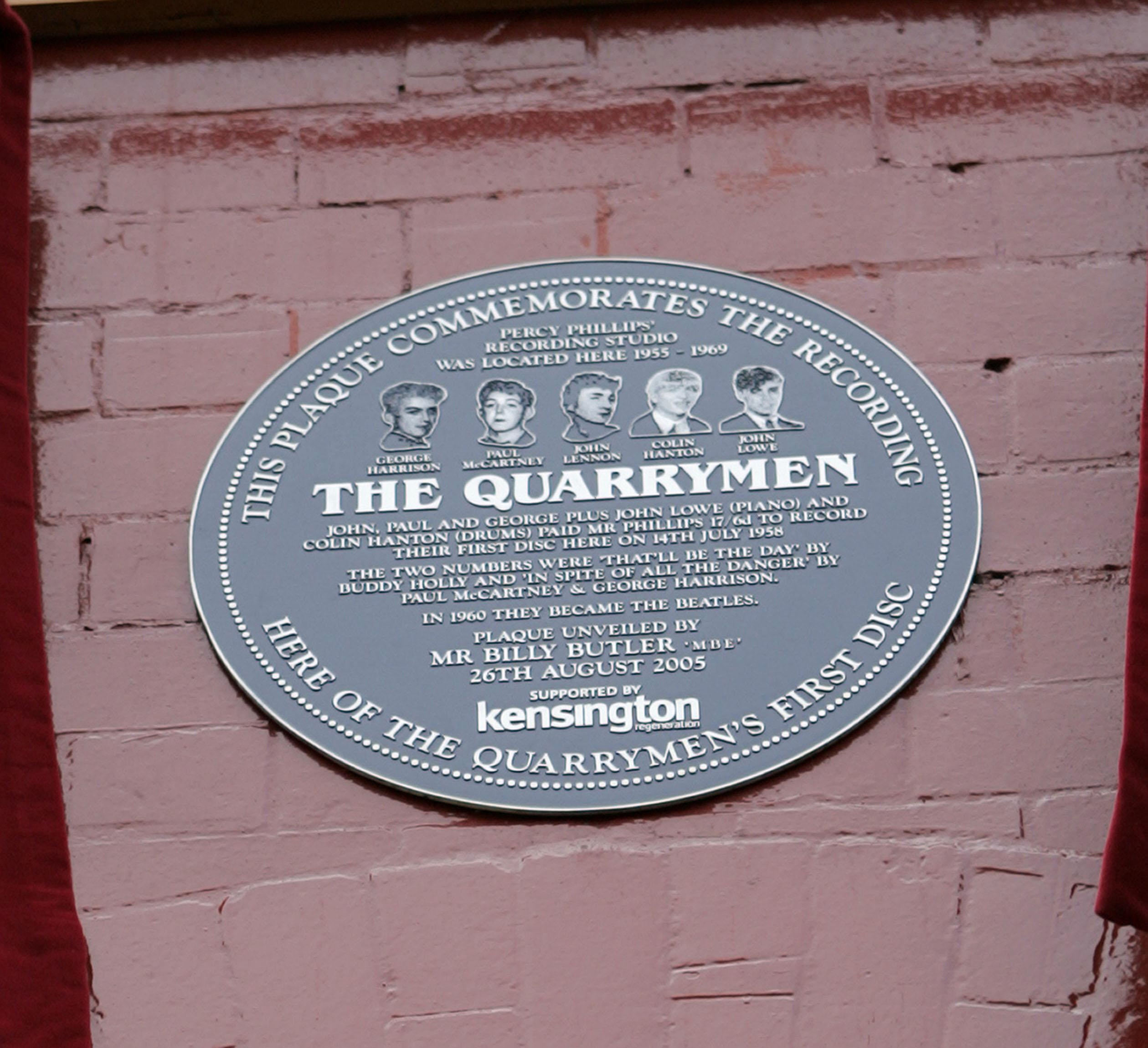 The Quarrymen's first acetate disc included their rendition of Buddy Holly's hit That'll Be The Day, and a McCartney and Harrison track, In Spite Of All The Danger.
The studio, founded by First World War veteran Percy Phillips in 1955 in his small terraced house in the Kensington area of Liverpool, will also be mocked-up for the exhibition, and it will house historic memorabilia and previously unseen and unheard artefacts from the time.
One of the historical pieces on display will be a log book with entries from The Quarrymen's first ever recording.
Phillips's grandson Peter said he has wanted to showcase the studio for more than 30 years, in order to get his grandfather's name added to the history of the Beatles, as the founder of what could be considered the birthplace of the band.
Peter told the Press Association: "It's been a long-held ambition of mine to release this material. Grandpa died in 1984 and we were left with his studio equipment and all of this archive of acetate discs, which we looked after.
"And then my dad died just a couple of years later, so I was left with it all.
"I decided in 1987, having never read about grandpa in a Beatles history piece – if you looked at some of those books from the 1970s and 1980s, no-one ever mentioned Percy Phillips or The Quarrymen, really.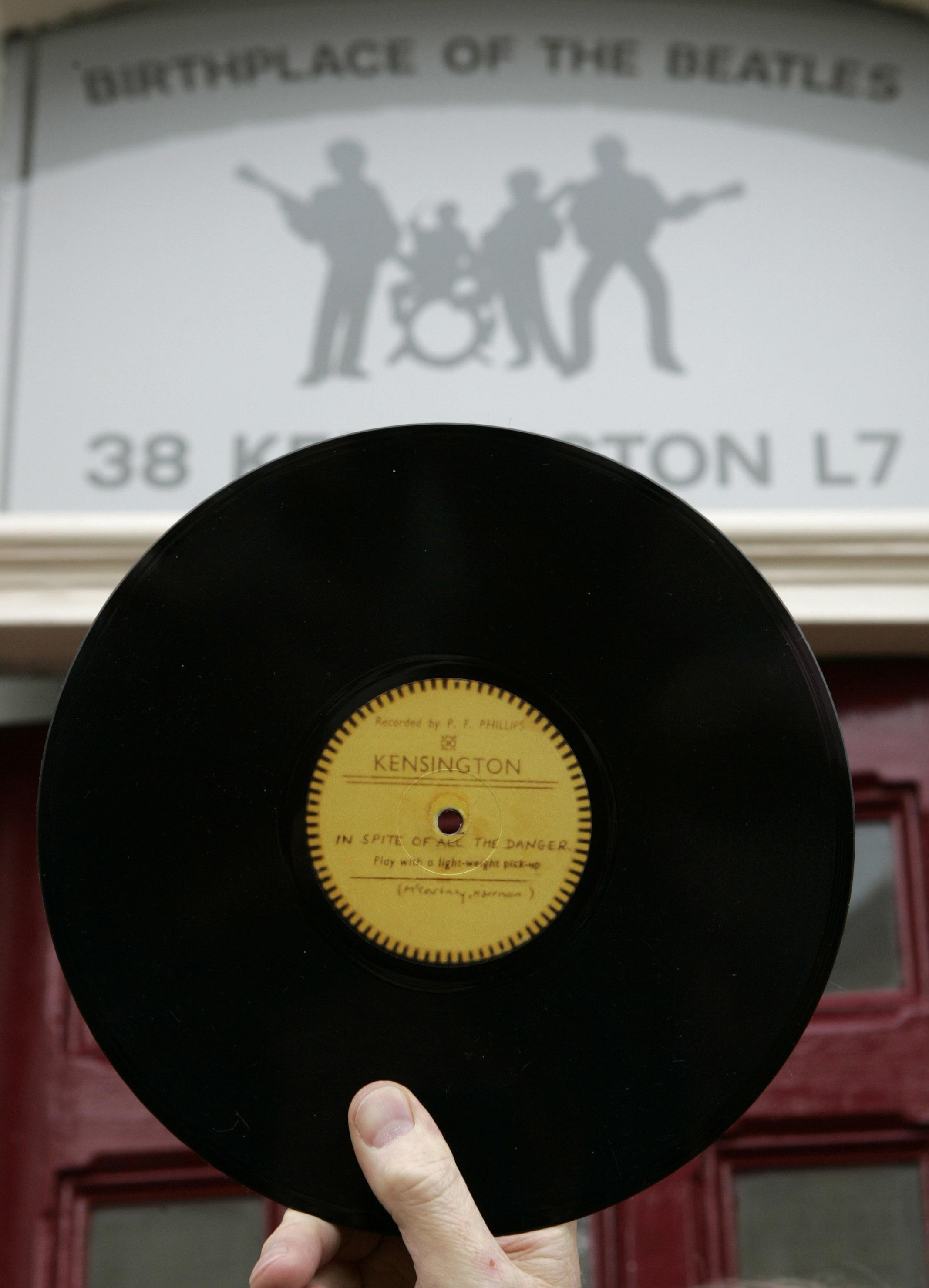 "So I went about trying to change that situation, and it has changed since then. I think the first thing we saw was in 1995, when the Beatles released their anthology project, and the first CD had two tracks they recorded at grandpa's studio.
"And there was a piece on the sleeve notes about the studio, so ever since then, The Quarrymen and Percy Phillips and that recording have finally become known to Beatles fans."
Peter said he had previously been approached by some record companies to release material, but that he "never felt comfortable doing it", because "they often wanted to cherry-pick, whereas I wanted to have it released as a collection.
"It's not all about the Beatles, although obviously they made their first record there, but it's all about this other history, the history of Liverpool," he said.
In addition to being considered as the birthplace of the Beatles, Percy Phillips Sound Recording Services was known for cutting the first disc for Liverpool's original rock and roll star Billy Fury, and comedian Ken Dodd, in 1958.
Phillips also cut the first ever football pop song for Everton Football Club in 1963.
Peter said Percy had not guessed at the time that Lennon, McCartney and Harrison, when recording in his studio along with other members of The Quarrymen, including Colin Hanton and John Duff Lowe, would go on to be as successful as they were in the Beatles.
"Being in his 60s when he recorded The Quarrymen, he wasn't a massive fan of rock and roll," he said.
"Rock and roll came to Liverpool, but it didn't really come to Percy Phillips.
The Percy Phillips Studio Collection exhibition, part of International Beatles Week in Liverpool, will take place August 26.