Charlotte Hawkins: I need peace and quiet after working with Piers Morgan
Good Morning Britain presenter Charlotte Hawkins has said she turns to gardening after a stressful morning with co-star Piers Morgan.
The former Strictly Come Dancing contestant said she often takes refuge outdoors after a trying time at work.
She told the Press Association: "When you sit next to Piers Morgan in the mornings on Good Morning Britain, you need to get some peace and quiet outside in the garden.
"I like to think I'm green-fingered. I am lucky because I live a bit further out in the countryside, so I've got a good-sized garden, so I love going out in the garden.
"There is nothing like it, I think, especially after a stressful day. I've got a eucalyptus tree in my garden and the smell is just phenomenal and that is my little sanctuary.
"So when it's all got too much, I go and breathe in the eucalyptus air and I think there is something about being out there.
"There is something about gardening as well – it's a great workout at the same time, and you can see the rewards of what you've been doing.
"I do get a little bit heartbroken when my plants don't survive – they have to be quite robust to survive in my garden – so sometimes I lose some favourites but it's all part of the process."
Speaking at the Morgan Stanley Garden for the NSPCC at the RHS Chelsea Flower Show, Hawkins added: "I will definitely be going back with some ideas after today and hopefully my garden might one day look slightly like one of these gardens on a bad day, that is my aim.
"I just love the fact that you can come round here and get inspiration. I look round and I think 'This is exactly how I want my garden to look', and I come back full of ideas, thinking my garden is never going to look like this but it's a good starting point.
"It's brilliant to come here and to just see the gardens in all their glory and to aspire to having a garden like that, and there is nothing like walking around here and just seeing the greenery and on a beautiful day as well, it's the perfect setting.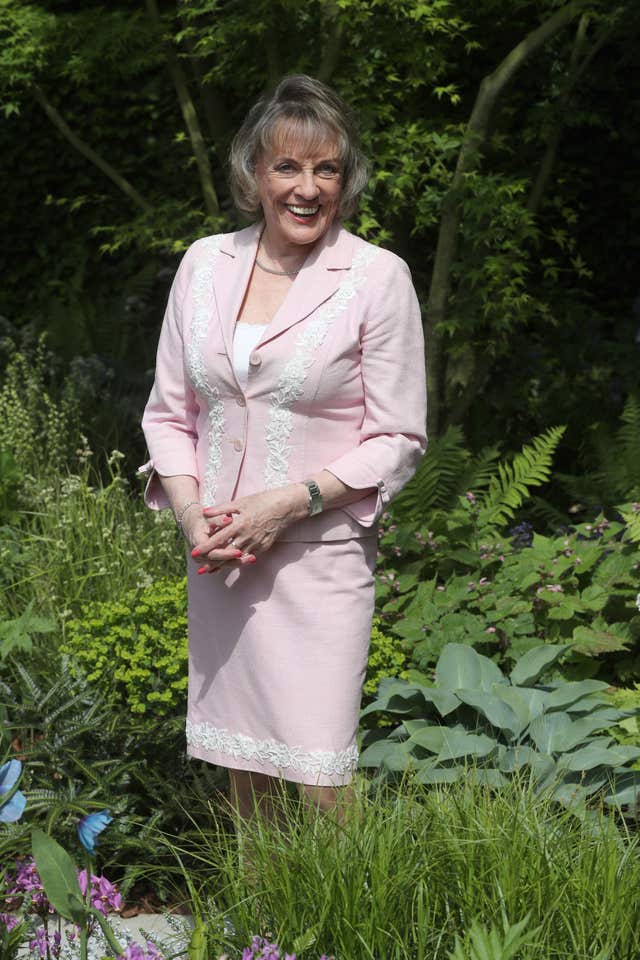 "I was delighted Esther (Dame Esther Rantzen, founder of Childline) asked me to come along to the NSPCC garden.
"It's just stunning and the whole concept of this one is for a child who is looking for help and they ring up.
"You walk through the garden, you're not quite knowing what you're going to discover when you first get there, and then it opens out into this glorious garden which, she was explaining to me, is the process that a child goes through when the turn to help from the NSPCC.
"I love the gardens that have got a message like that."