Alan Partridge helped Mamma Mia! succeed – Armando Iannucci
Armando Iannucci has joked it "would be nice" to get a cut of the royalties from the forthcoming Mamma Mia! film because his Abba-loving character Alan Partridge helped it to succeed.
The writer and satirist co-created Partridge with actor Steve Coogan, who played the Norwich radio DJ in TV series including Knowing Me Knowing You and I'm Alan Partridge.
Partridge's huge adoration for the Swedish band, on which the musical films are based, are one of his key traits, and his popular catchphrase "Aha!" is a reference to Abba.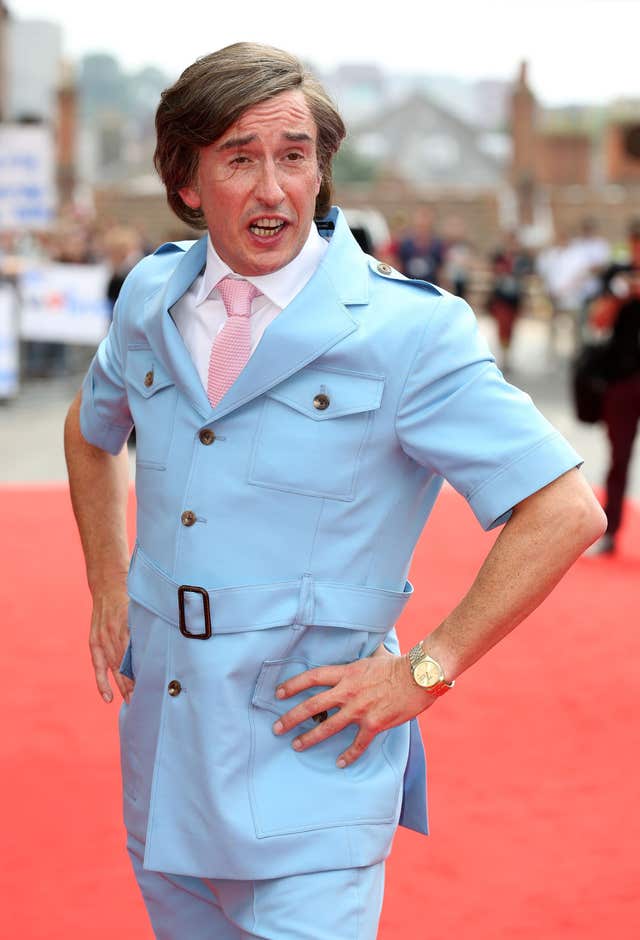 The fictional broadcaster also named his son Fernando, after the band's hit ballad of the same name.
Iannucci told Edith Bowman on her Soundtracking podcast: "I certainly think the success of Mamma Mia! is partly down to Alan's appropriation of Abba for his chat show.
"I'm not asking for a cut in the worldwide revenue generated by that project. I'm just stating it would be nice."
The second Mamma Mia! film, called Here We Go Again, starring Meryl Streep, Pierce Brosnan and Amanda Seyfried, is due to be released this summer.
The sequel follows on from the popular 2008 film of the hit stage show, using the songs of Abba.
Soundtracking with Edith Bowman – Episode 90 with Armando Iannucci will be available from May 18.