Ben Whishaw: I wanted to do justice to Norman Scott in A Very English Scandal
Ben Whishaw has said that he wanted to do justice to Norman Scott and tell his side of the story over the Jeremy Thorpe affair, in new drama A Very English Scandal.
The BBC's new series tells the true story of former Liberal leader Thorpe and his relationship with former model Scott in the 1960s when homosexuality was illegal, and the highly-publicised trial in which Thorpe was acquitted of conspiring to murder his ex-lover.
Concerned about his political career taking a hit for having been involved in a relationship with another man, Thorpe was accused of ordering the murder. Following trial in 1979, the MP was acquitted.
Hugh Grant plays Thorpe opposite James Bond star Whishaw as Scott in the three-part series.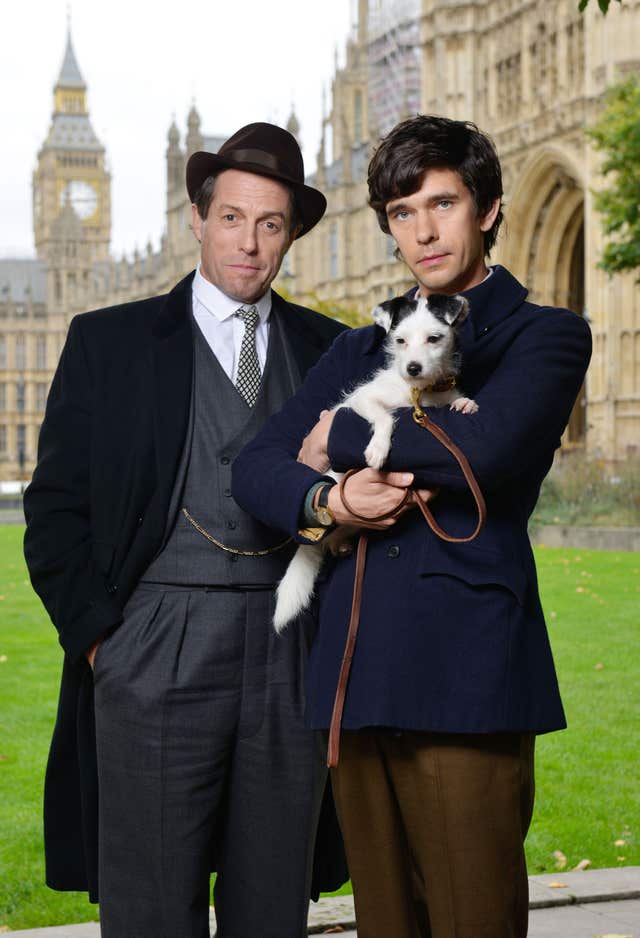 Whishaw, 37, revealed that he felt a "connection" to Scott, who he met before getting into character.
He also said they kept in touch while the series was being filmed, and that he received text messages "once or twice" from Scott.
Admitting to speculating over Scott's reaction to seeing him playing him on-screen, Whishaw said: "I suppose it was a little bit in the back of my thoughts because there is a responsibility to take on someone's life.
"I wasn't thinking about it too much because that would have perhaps distorted the way I played him. But I certainly wanted to sort of do him justice in his complexity and in his variety as a human being."
Whishaw said that Scott "wanted it to be done well" and for his side of the story "to be told properly".
"He was treated so badly by the press back in the day that the public opinion seemed to be so strongly against him," he said.
"At least there was a chance to sort of set the record straight to some degree and give his side of the story perhaps. Fortunately we had this incredible script so you're just trying to do that justice, and you can't think much beyond that."
Whishaw added: "But there is a responsibility and I felt a sort of connection to Norman.
"I wanted for him to like it, and thankfully he does, we're told."
In a recent interview with the Mail On Sunday, Scott criticised how his story was portrayed in the series, penned by Russell T Davies and directed by Stephen Frears, although he did not have an issue with the way Whishaw had played him.
He told the newspaper: "Artistic licence is fine but this isn't my story. And there's nothing funny about someone trying to kill you."
Scott said he did not blame "wonderful actor" Whishaw for his portrayal, but added that "throughout the film I'm portrayed as this poor, mincing, little gay person".
He said: "It's ridiculous. I also come across as a weakling and I've never been a weakling. My friends will be horrified when they see it.
"Sadly they've also turned it into a bit of a comedy. It's far too light, given what happened."
The three-part series A Very English Scandal begins at 9pm on Sunday May 20 on BBC One.