Claire Foy on The Crown pay gap row: I will be proud if it helps others
The Crown actress Claire Foy has said the "shame and embarrassment" she felt after it was revealed she was paid less than her co-star Matt Smith are nothing if it stops the same thing happening to other women.
Arriving at the Bafta television awards, where she is nominated for leading actress for the second consecutive year for her portrayal of the Queen, she said she is proud if the scandal surrounding the issue has helped others.
She told the Press Association: "I've spoken to people whose pay has gone up as a direct result of what I earn being put everywhere and that made me think it doesn't really matter what I think about it.
"My embarrassment about it or my kind of shame or embarrassment of people talking about my worth and how much I earn, is nothing compared to the fact that then if people are now aware, people are not going to be able to make those mistakes again or make those decisions again and if that's what's good comes out of it then I am very proud of it."
Foy, who sported a Time's Up pin on her white dress, also spoke about her support for the campaign, saying: "It's about not thinking this is just a moment.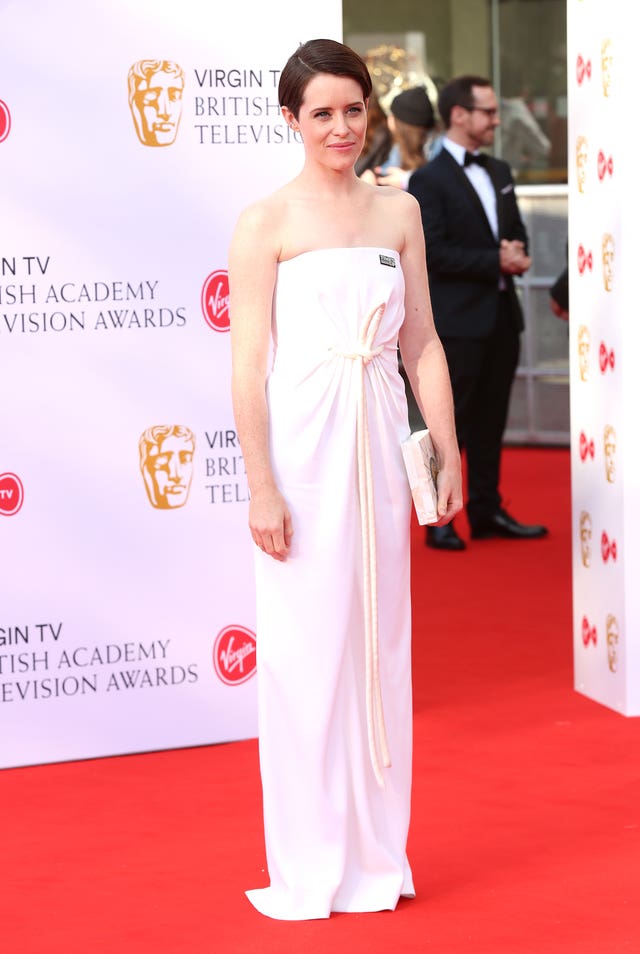 "It's not a moment, it's a continuing evolving thing and in five or six years' time we'll know how much progress we've made, and I think it's just a really important thing to support."
Addressing her Bafta nomination, she said: "I am so proud of the show and I'm so proud of everyone's work on it, and it just feels amazing when you do something and people enjoy it and watch it anyway and then to come to something like this, it's lovely."
The actress will be replaced by Olivia Colman for the next series and Foy said: "As time goes on I'm getting much more emotional and sentimental.
"I'm not sad that I've left it I'm so proud of it and I've got friends for life from it so for me, I will always carry it with me I will always be so grateful for it."