Taylor Swift kicks off Reputation Tour after ending feud with Katy Perry
Taylor Swift has kicked off her hotly-anticipated Reputation Tour as she appeared to put her feud with Katy Perry behind her.
Shortly before she took to the stage at the University Of Phoenix Stadium in Arizona, she posted a video to her Instagram story showing a package containing an olive branch and a handwritten note starting "Hey old friend".
The video was captioned "Thank you Katy".
Swift said in the video: "I just got to my dressing room and found this actual olive branch.
"This means so much to me."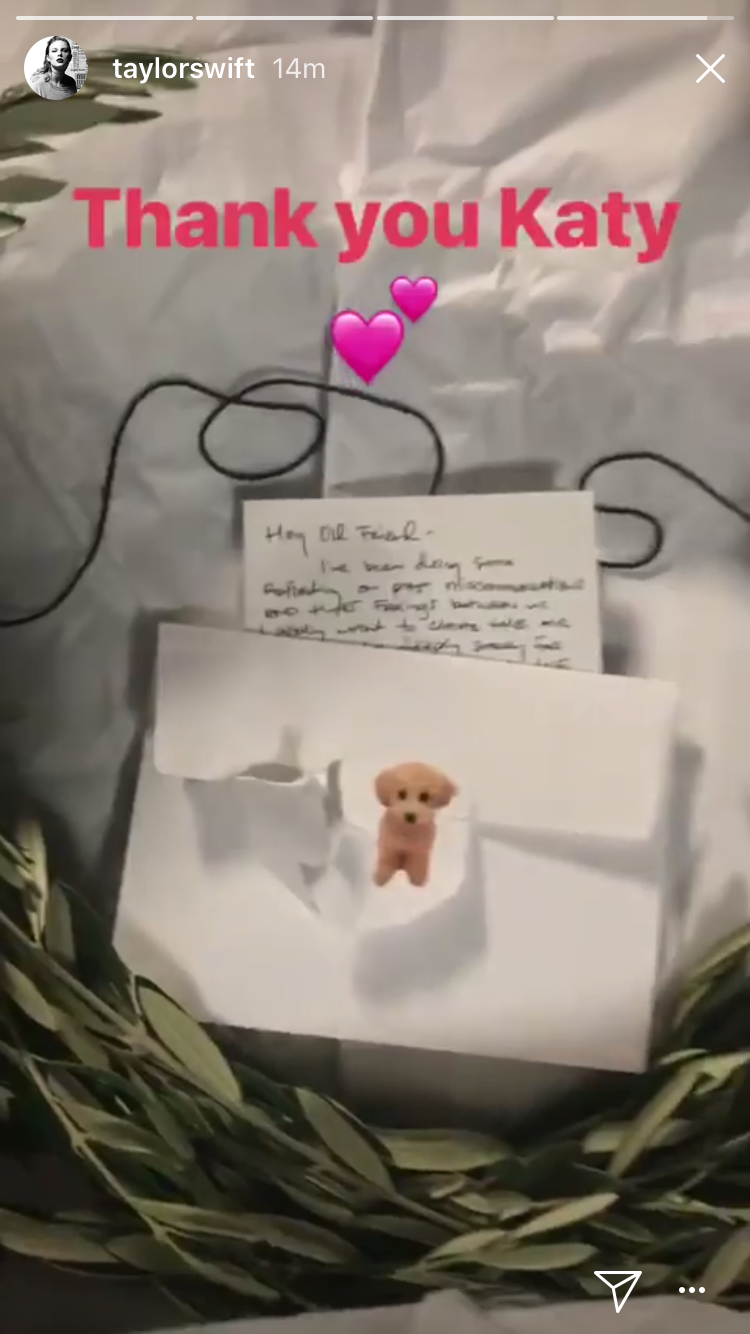 Swift and Perry reportedly fell out in a row over backing dancers and are both said to have addressed the feud through their music.
Swift's Bad Blood is thought to be about Perry, while Perry's Swish Swish is said to be about Swift.
Swift's tour will support her worldwide hit album Reputation, which spawned the single Look What You Made Me Do.
The first night on her globetrotting tour – which supports her 2017 album Reputation – saw her perform some of her best-known songs, including Look What You Made Me Do, I Did Something Bad and Ready For It.
At one point during a dramatic show, a giant snake towered over Swift while she sang.
British singer Charli XCX opened for Swift, performing her hit tracks Boom Clap and Boys to the rapturous crowd.
Another famous member of Swift's "squad", Camila Cabello, also took part, belting out her hit Havana.
The tour, which will see Swift travel to Europe, Australia and New Zealand, will move next to Santa Clara, California.
In June, Swift will perform in Manchester, London and Dublin.