Neighbours star Matt Wilson: I want gay wedding story to make history
Neighbours star Matt Wilson has said he is hoping to make history by appearing in the first gay marriage to be shown on Australian television since it was legalised.
The actor, who plays Aaron Brennan on the Australian soap, said he is keen to beat Home And Away to the title after same-sex marriage was signed into law in the country last year.
His character is due to propose to long-term boyfriend David Tanaka, played by Takaya Honda, in an upcoming storyline.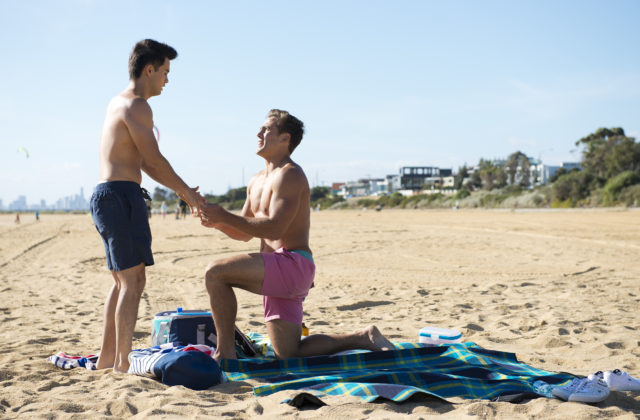 He told the Press Association: "The general consensus from everyone in my groups is that Australia is so far behind and it was almost embarrassing.
"So the fact that it happened and Aaron and David are at that stage in their relationship where they are going to get married, we may be the first gay couple to get married on Australian television since it's become legal."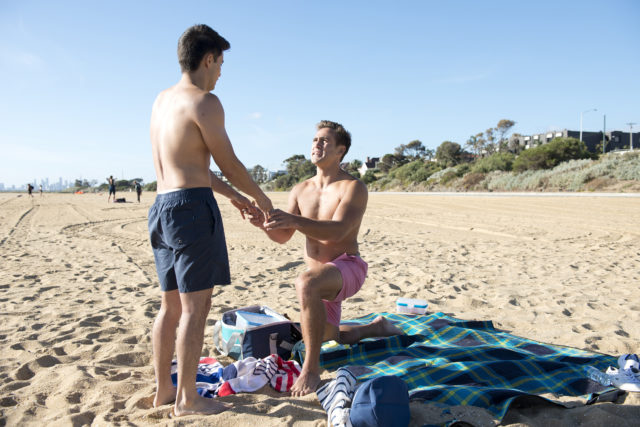 He added "I keep saying to them, we have got to get this done, if Home And Away comes and does it before us, if some other show does it before us, we're stuffed. We've got to win the race.
"No matter what, it's going to be special but being the first ones to do it, that just makes it even bigger."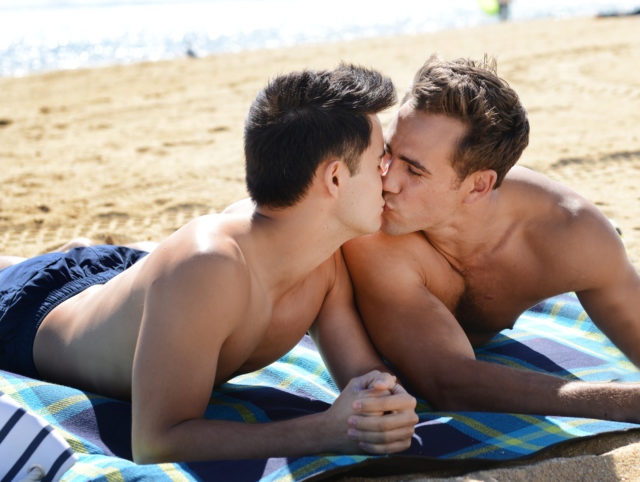 Wilson said the storyline has had "huge" social relevance in Australia, adding: "We get messages through Twitter and Instagram and the rest from people who are so happy that Aaron and David are a couple on television because it gives them more confidence in their lives.
"We've had people thank us for giving them the ability to come out and I don't know what I did, I just read the words on the paper really, but when you realise the impact that it actually has, it's the biggest heart-warming feeling that you could get."
Speaking about the proposal, which will air later this month, he said: "It is really, really special.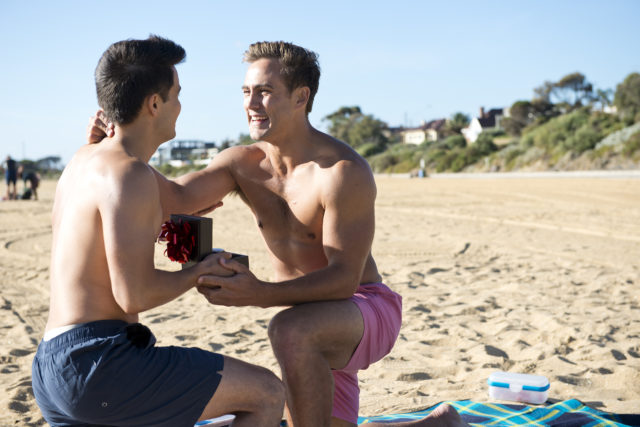 "I haven't seen the final footage yet but even the producers congratulated us on filming and how it all played out.
"It's a really special scene, down by the beach in Australia, which was meant to be sunny but it was bloody freezing.
"Usually we do a lot of filming on the sets we already have but this one we actually drove about an hour away from the studios to the beach and filmed four or fives scenes for the proposal.
"We were in public and people were walking past and they were saying 'what are you filming?'.
"This isn't just a normal scene, this is a massive scene, this is the biggest scene for Aaron and David to date and we did it in public.
"Over the episodes leading up to it, the ball starts to drop for Aaron, he starts to notice David is the one for him, he's perfect, he's everything he ever wanted.
"For Aaron it's a bit of a spur of the moment decision but there is a little twist. I think David has been planning to do this for some time."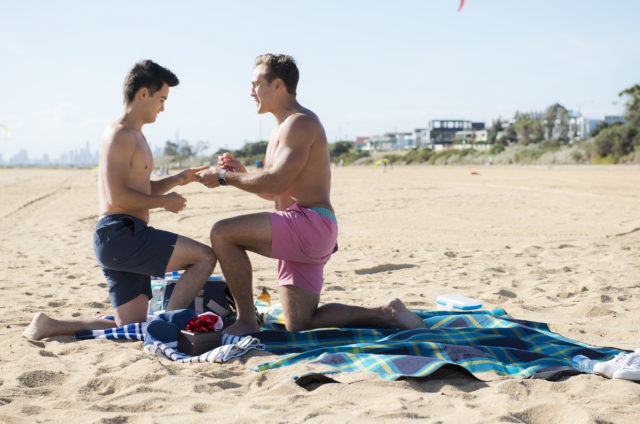 Wilson is now keen to take part in a big soap wedding, saying: "I want it all. I've been trying to get this wedding to happen for some time now.
"I remember going into the writing department and I will just go 'Aaron and David, getting married' and I think I started throwing that out about a year ago or even more.
"I feel like I've got a lot of ownership over this, so I want it to be perfect. I'm starting to feel like a bit of a groomzilla.
"I hope they make it big, I want it colourful, I want old cast to come back for it, I don't know if that is possible, I want it to be the wedding of the year."
The proposal will air on Neighbours on Channel 5 on May 18.