Dame Joan Collins on late sister Jackie: I miss her every day
Dame Joan Collins has told of how she has items belonging to her late sister Jackie Collins in her new apartment because she misses her "every day".
The veteran actress, who has opened up the doors of her new 3,000 square foot property in Los Angeles, also said that she remains looking youthful at 84 because she was born with the "happy gene and the energy gene".
Dame Joan showed off her lavish new home to Hello! magazine and revealed she has given pride of place to items left to her by author Jackie, who died in 2015 of breast cancer.
"I have a lot of her things surrounding me," Dame Joan said.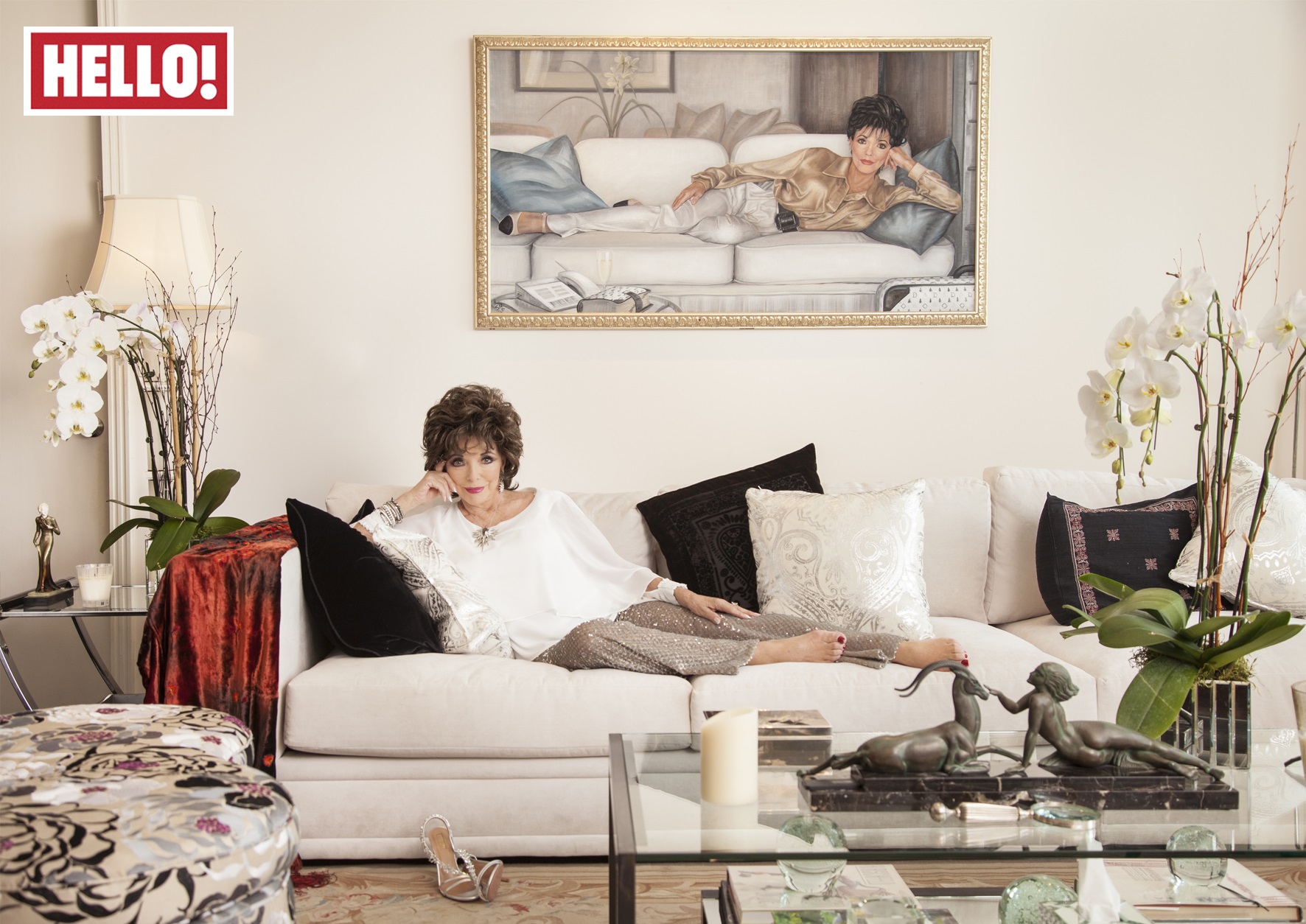 "She moved to LA in 1968 and we made so many memories here… I miss her every day."
Of her luxury apartment, the former Dynasty star said: "I love all this space!
"Nobody throws cocktail parties very often in this town, but we do, because this is the perfect space to entertain in."
The apartment includes a portrait of the actress painted by her son Alexander Newley, from her marriage to the late Anthony Newley.
Husband Percy Gibson, who has been married to Dame Joan since 2002, added: "We both loved this apartment when we saw it, but I think it was the number of closets that sold it to Joan."
Talking of her seemingly ageless appearance, the glamorous star said: "I was born with the happy gene and the energy gene.
"What makes me happiest is seeing my children happy. Honestly, life makes me happy and I'm very aware of how lucky I am.
"I've worked hard all my life, nobody has given me anything on a plate, but I wake up each morning thinking how fortunate I am."
She added: "I'm very fit and healthy now – knock on wood – and I try to look after myself."
The actress, who was recently revealed to be starring in the forthcoming series of gritty TV drama American Horror Story, said that her fifth marriage to Gibson works because they "really support each other".
Her top tip for a lasting marriage is to "understand that there will be highs and lows".
"You won't always agree about everything, but you need to enjoy each other's company. Percy is such an amazing man, he is so kind and so caring," she said.
"People get married on the crest of lust. Once that's gone, they look and think: 'What the hell? Who is this person?' There has to be something else to fall back on. If there isn't, they start looking."
– The full article is in Hello! magazine, out now.