Sara Cox reveals match-making skills ahead of new dating show
Sara Cox has revealed her previous success as a match-maker ahead of the start of her new dating show.
The radio and television presenter told the Press Association how she brought two of her Twitter followers together.
Cox said: "There was somebody on Twitter who is called Ross, but he was called Netto Superstar and he followed me on Twitter – this was a few years ago now.
"I used to chat with him and banter with him because he was hilarious – and there was a young lady who saw him bantering and also thought he was pretty funny, so she started following me.
"She Tweeted him and they got chatting and now they're on their second child – they got married and everything and I kind of brought them together.
"They've got two little boys – it's really cute – and they live up in Cumbria. Ross and Amy."
Cox was speaking ahead of her new BBC Two series Love in the Countryside. The farmer's daughter will join isolated rural singletons to see if they can find true love with city-dwellers and introduce them to the realities of life in the countryside.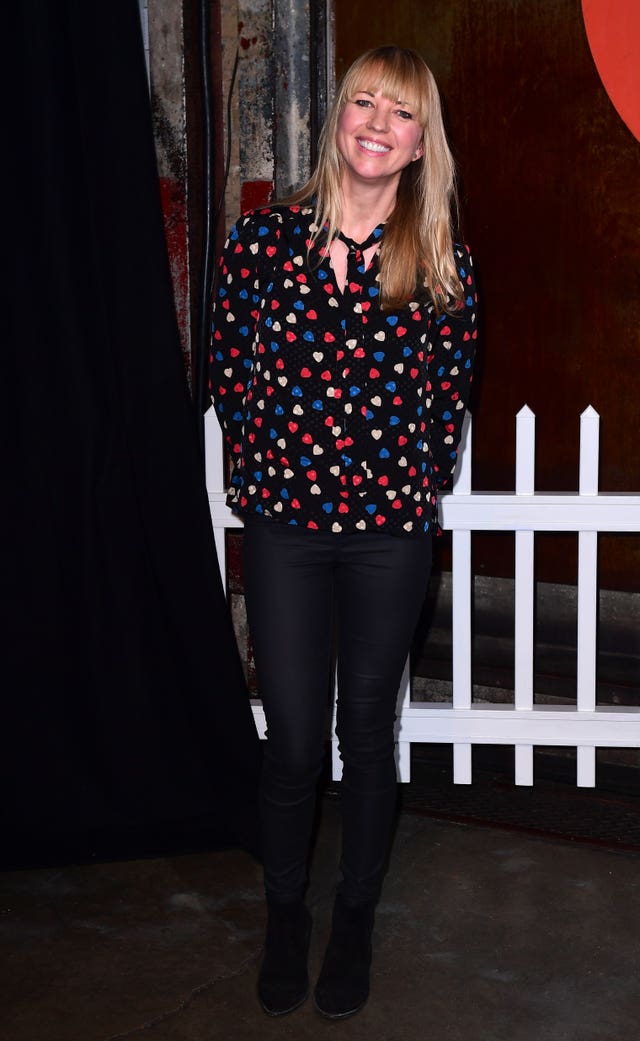 She explained: "Our singletons on Love in the Countryside, they're really dedicated to their farm but they need a partner.
"They're not looking for someone to necessarily come and start literally mucking in and mucking out – they're looking for a partner who is going to be there to support them and they can support them back and just be there."
With her father still based on a small farm near Bolton, Cox understands the difficulties of balancing a social life with working the land.
"It's a big old commitment. You are married to the land a little bit, and to your animals," she said.
"So I guess time just marches on and before you know it another couple of years have passed and you've still not got anyone special in your life, because you've not been able to make that big concerted effort.
"All the people who have taken part in the programme, they've really enjoyed it because not only have they got out, they've met new people and we've given them the chance to do that. We've kind of forced their hand a little bit."
Love in the Countryside starts on Wednesday May 2 at 9pm on BBC Two.