Ringo Starr finally receives 'most overdue' knighthood
The Beatles' Ringo Starr has told of his "shock" at receiving a knighthood at Buckingham Palace.
Described as the "most overdue knighthood of all time" by musical writer Sir Tim Rice, the honour was presented by the Duke of Cambridge.
But Starr, 77, who received the honour under his real name, Sir Richard Starkey, for services to music, insisted it had come as a complete surprise.
"It means a lot. I'm sort of shocked in a way. I was sitting in LA and the letter came and I was so surprised.
"But I think it's an honour," said the drummer after the ceremony on Tuesday.
"A lot of people I don't know wrote letters saying 'congratulations, it's about time,' but for me the time is when it arrives, and that's now.
"I just never thought of it. I just got on with my life and here we are. As I said, I'm just really surprised."
His knighthood came more than 50 years after he, along with band mates John Lennon, Paul McCartney and George Harrison, visited the palace to receive MBEs.
"The four of us came here and it was a thrill then," said Starr.
"It was crazy because we were just four lads who played music and then suddenly we're at the palace."
Starr joins the only other living Beatle, Sir Paul McCartney, who was knighted in 1997, in receiving the honour.
He said: "I had dinner with him last week and we were both actually laughing about where we came from, and we've ended up in the palace and it's now Sir Paul and Sir Richard.
"We never even thought of that. It's not like we were like, 'well one day'."
Still passionate about music, Starr also spoke of the difficulties faced by up-and-coming bands.
He said: "There's always new bands coming through. It's harder now, it was hard enough for us.
"There's no record business any more, so you've got to get out and play.
"But the problem with that is, there's less venues. So, it's like a weirdness because you have to get out and play more, but there's less places to play. You have to do your best."
Starr was joined by War Horse author Sir Michael Morpurgo in receiving a knighthood.
Morpurgo, 74, joked that Joey, the equine hero of his 1982 children's book, which became a hit international play, should be receiving the honour.
"It's Sir Joey really, not Sir Michael," said the writer.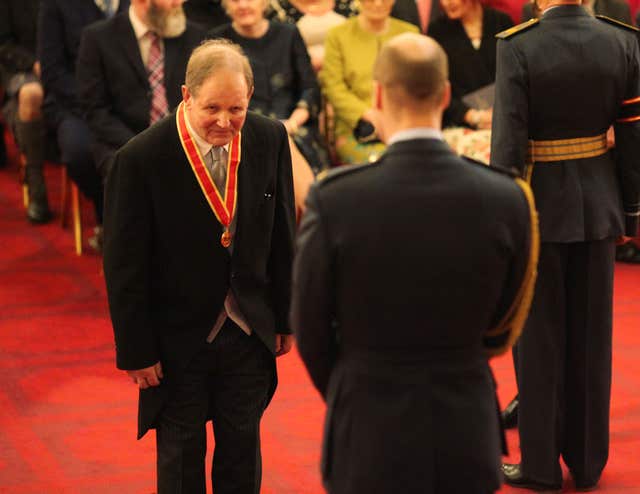 Morpurgo, who has previously received an OBE, said the Queen had seen the stage version and "loved it", adding: "That's why I'm here and why I'm sitting here today."
He said: "It's wonderful. Delighted isn't the word really. I think you're a bit in shock.
"You put on the clothes and you come along to this wonderful gold and cream palace that you have known all your life and through which extraordinary kings and queens have been through.
"So, it's a place that echoes history and to be part of that in some small way is wonderful.
"And it's nice to be a knight, simply because you're joining the ranks of so many extraordinary people.
"Many of these people have enriched the country in all sorts of ways and to be part of that is rather like being a knight of the round table."
His fellow author, Jilly Cooper, who has also picked up an OBE in the past, collected a CBE for services to literature and charity.
She said she almost stumbled as she collected the award.
Cooper said: "It was so lovely talking to Prince William, then I backed away and missed my curtsy.
"Thankfully I didn't fall over, it would have been awful."
She added: "For a pop writer, it's so lovely to get an award for literature. It just makes me curl up with joy really."
Former Scottish rugby player John "Ian" McLauchlan, who collected an OBE, said: "It's a fantastic honour. It's an honour for Scottish rugby and my family as well. I'm very, very pleased."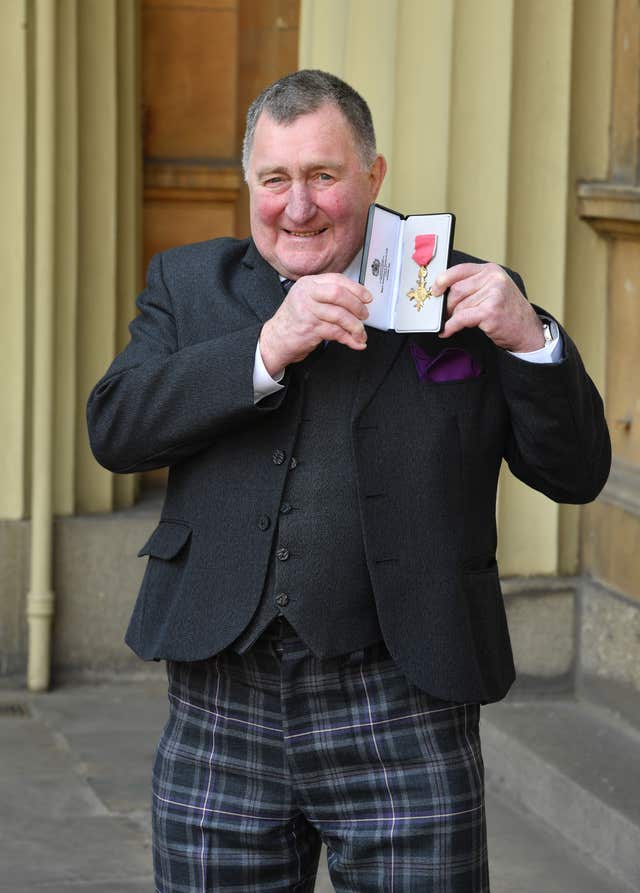 After also collecting an OBE, Welsh rugby player Sam Kennedy-Warburton described the occasion as a "very surreal, very lovely experience".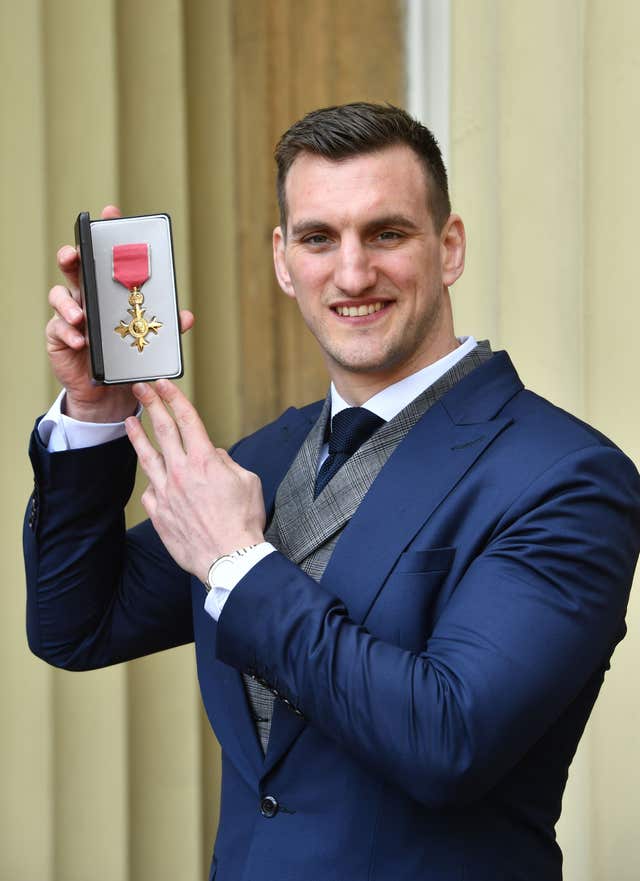 Warburton said William, who he has met on a number of occasions, was a "very big supporter of Welsh rugby".
He added: "Normally, we're dressed in a towel when we chat to him. So it's nice to be fully clothed and actually have a conversation for a change."