Theory Of Everything director: Stephen Hawking quaffed champagne on set
The director of The Theory Of Everything has told how Stephen Hawking "quaffed a lot of champagne" when he visited the set of the film about his life.
James Marsh said seeing the endurance and bravery of the theoretical physicist was "humbling and remarkable".
The film starred Eddie Redmayne, who won an Oscar for his portrayal, and Felicity Jones, as his first wife Jane.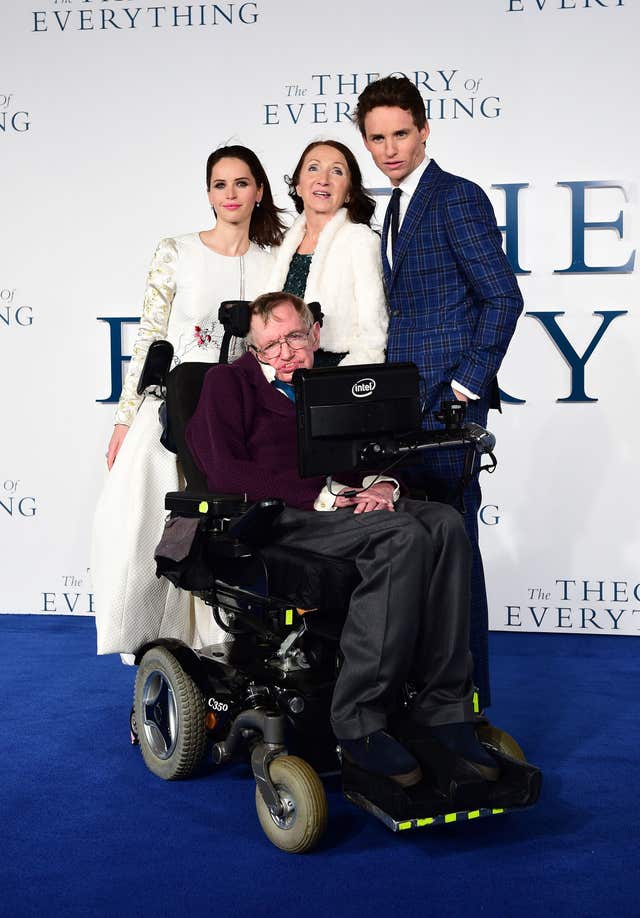 Marsh said Prof Hawking, who was not entirely thrilled about the idea of the film but was "typically gracious about it", deemed the film to be "broadly true".
He told the Press Association: "When he came to our set as we re-created a May ball in a Cambridge college, he quaffed a lot of champagne and gave us his more active blessing.
"We showed him the film when it was finished, and then had an agonising wait as he methodically rendered his verdict via his speech device. It took about 15 minutes.
"His judgment was generous – he declared the film to be 'broadly true'.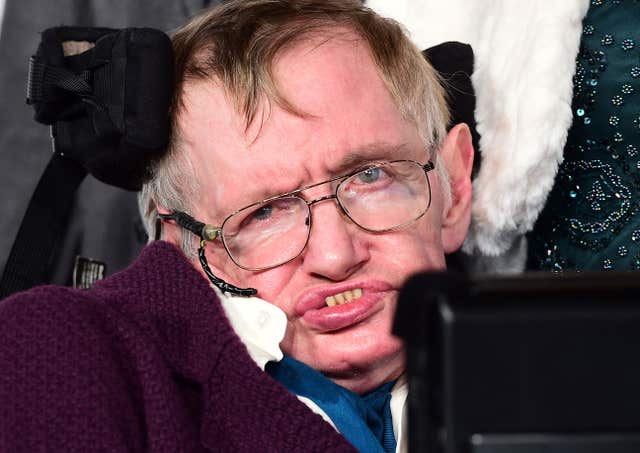 "He also noted that we hadn't quite got his electronic voice right and wondered whether we would care to use his actual voice. So the finished film does indeed use Stephen's signature voice and was all the better for it.
"Our film tells the story of his diagnosis and increasingly debilitating illness – and the stark fact of that was that he was given just a few years to live whilst in his early 20s, during the first blush of his courtship of Jane.
"So if there is one consoling fact on this sad day, it is the fact of his miraculous longevity.
"He lived an incredibly full and productive life, both as a scientist and husband and father."
Marsh said he was not well positioned to address Prof Hawking's contributions to theoretical physics, but added: "His mind was preoccupied with the fundamental questions of our existence, our place in the universe and the nature of the universe itself.
"In essence, here was a man who could barely move and yet his mind was able to wander the cosmos using the vehicle and language of mathematics.
"Every single day must have been a challenge and a struggle to transcend the cruel ravages of his disease. His endurance, his bravery and his productivity were humbling and remarkable. Above all, he was unique in every way."
Anthony McCarten, who penned the screenplay, added: "He was a molecular miracle, both physically and intellectually, and it was one of the great honours of my life to have met him, spent some time with him, and been his cinematic biographer."
He added: "His place in history is assured, for his pioneering work on understanding black holes and the early universe, but I will remember him for his bravery, his wit, and the object lesson he delivered every day, that life is what you make it.
"Travel well Steve, to your rightful place among the stars. I trust that in death you have fulfilled your life's ambition, to know the mind of God."