Dominic West: Julian Schnabel was dismissive and rather grand when we met
Dominic West has spoken about his first encounter with painter Julian Schnabel after he played a character inspired by him, saying he was "dismissive and rather grand".
The actor channels the artist in the Oscar-nominated movie The Square, in which a which museum curator finds himself in a crisis as he attempts to set up a controversial new exhibition.
The film, which won the prestigious Palme d'Or at the Cannes film festival, stars West as a pyjama-clad visiting artist named Julian who bears a distinct similarity to Schnabel.
The actor told the Press Association: "Weirdly I met him straight after we shot it – I was at something in New York and Julian Schnabel walked in and I went up to him and I went, 'Hi'.
"I didn't dare say 'I've just played you', but he didn't disappoint. He was totally dismissive and rather grand and I was delighted that he was like that, because I would have felt bad if he had been really nice to me."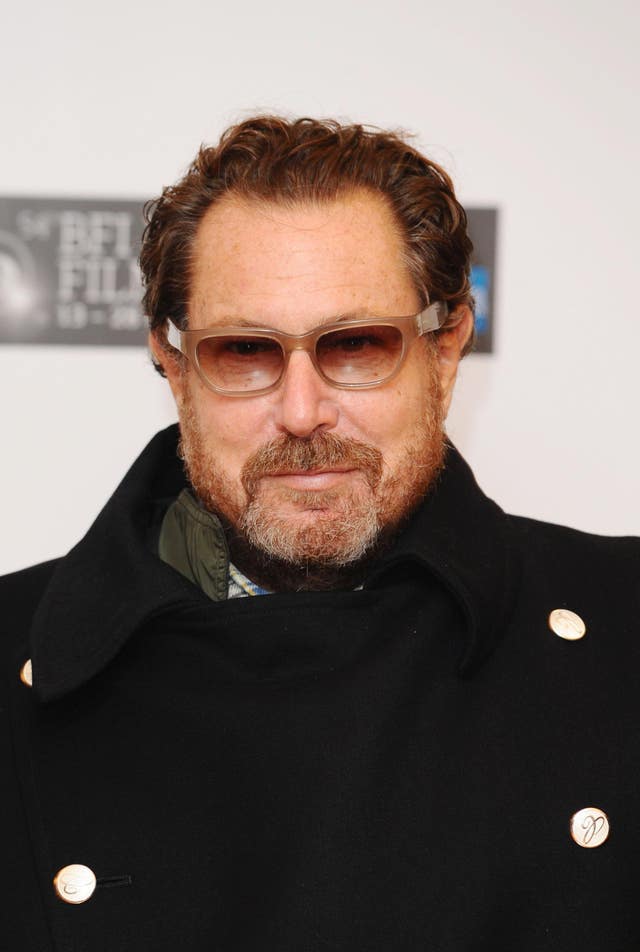 Speaking about his own portrayal, he said: "He's a delicious character because he's just so self-assured and so appallingly arrogant, really, that it was a delicious part to play.
"And it was a really interesting part to research because he's sort of from another realm – a Trump-ian realm."
West said there was not a script when he first learned about the project, but he instead had long discussions with the director Ruben Ostlund.
He said: "He spends a lot of time in bars pitching his story to people and evolving what he's going to do by people's reactions.
"It's a very interesting way of writing. And so we talked a lot about his general idea and the idea of The Square as an artistic concept and then we talked about my character and he showed me lots of videos on YouTube's of Julian Schnabel and his interviews.
"That's all I knew, so he sets up the situation and then you improvise.
"It is nerve-wracking, but it's exciting. You do so many takes that actually the nerves disappear and actually the excitement disappears, because by the 40th take you're pretty exhausted, really.
"That's part of his method – he doesn't want any self-consciousness or nervousness and all that goes away with endless repetition.
"So the skill then becomes remembering how you felt the first five times in the improvisation, but it's very carefully honed."
The Square is released in UK cinemas on March 16.