Warren Beatty and Faye Dunaway get a second take, but what went wrong last time?
Hollywood legends Warren Beatty and Faye Dunaway returned for take two of presenting the best picture Oscar. But what happened during last year's fiasco?
The contenders had their fingers crossed and viewers eagerly waited to learn which of the two front-runners, La La Land or Moonlight, would be presented with the highest honour.
It was La La Land… at least according to the contents of the envelope read out to nearly 33 million viewers in the US alone by Dunaway after a baffled pause from her Bonnie And Clyde partner.
Star Emma Stone rejoiced with the rest of the cast, hugs were shared, and they took to the stage where producer Jordan Horowitz read an emotional acceptance speech.
Then there was shuffling on stage and frantic checking of the now infamous envelope.
Horowitz returned to the microphone and said: "There's a mistake. Moonlight, you guys won best picture."
Chaos. Host Jimmy Kimmel explained it was all real.
The flabbergasted Moonlight cast took to the stage as Beatty explained that the wrong envelope had been handed to them. The contents, he said, read "Emma Stone – La La Land", which explained his confused pause.
The rightful victors were then allowed to thank the academy and revel in their victory.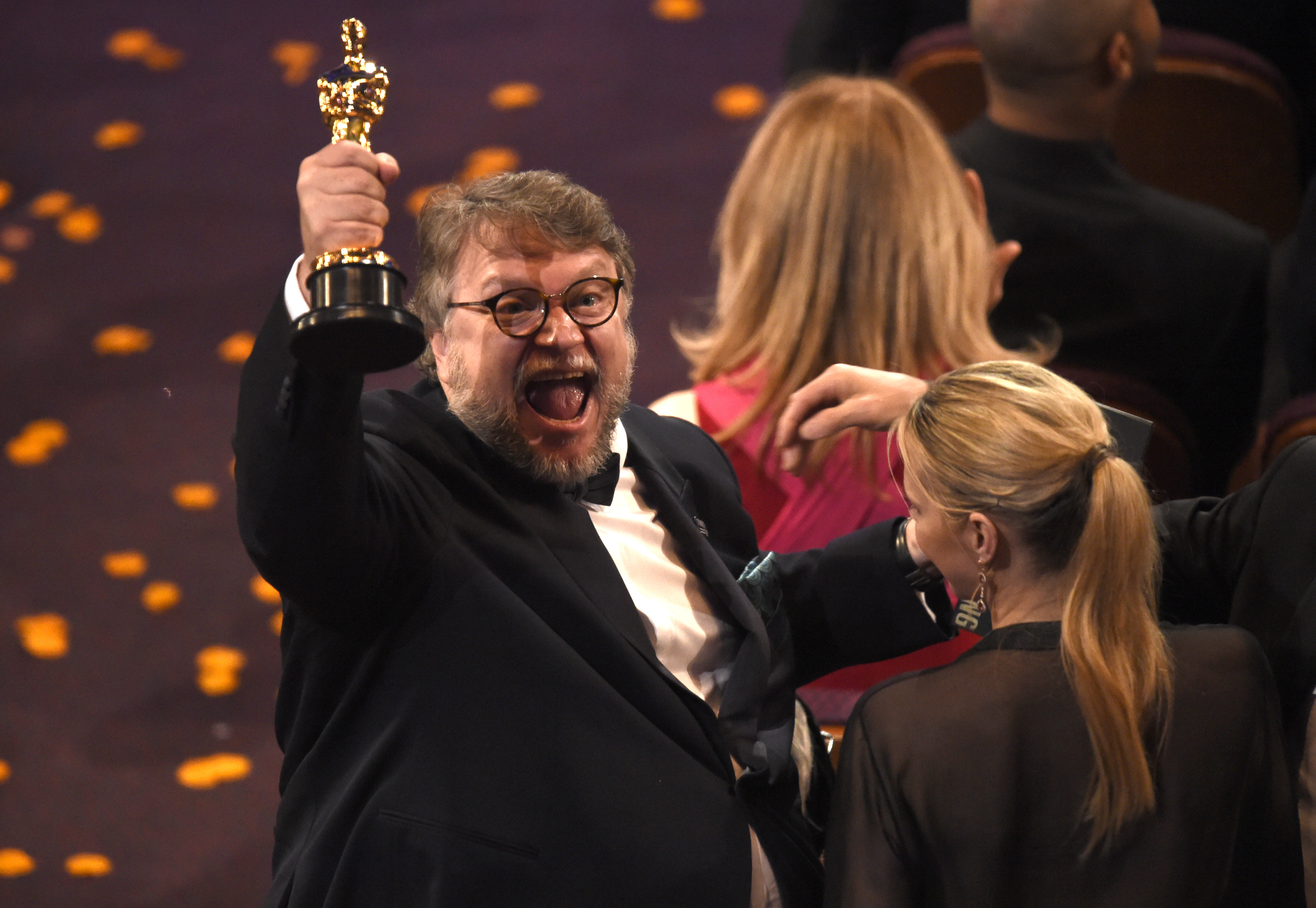 The accountancy firm which oversaw the envelopes, PricewaterhouseCoopers (PwC), took responsibility for the biggest blunder in the awards' 89-year-history.
One of its accountants, Brian Cullinan, was caught posting a photo of Stone to Twitter moments before handing over the wrong envelope.
After barring envelope handlers from using mobile phones, the academy welcomed back PwC for the 90th Oscars on Sunday, and Dunaway and Beatty were given an opportunity to be exonerated.
"It's so nice seeing you again," Beatty said with a smile as he took to the stage.
Dunaway added: "As they say, presenting is lovelier the second time around."
Beatty announced The Shape Of Water as the winner.
So far, no errors have been reported.