James Corden on feeling homesick: I won't live in LA forever
James Corden has said he and his family will likely return to the UK in the future while admitting he is starting to feel homesick.
The British comedian moved to America when he landed his role as chat show host on The Late Late Show in 2014, and currently lives in Los Angeles with his wife and their three children.
He told the Mail on Sunday's Event magazine: "I'm almost certain that we won't live here for ever because… I just don't think we will.
"This point right now is the only time since we moved here when I've experienced genuine homesickness."
He said that, by the summer, he and his family will have not returned to the UK for 11 months due to his schedule.
Of living in Los Angeles, he said: "For a while it's lovely. For a time it's great.
"With young kids it feels like a really great place to live. But then? I don't know."
Corden, 39, said he is concerned about living so far away from the UK, and that much of his worry is "psychological".
"You think we would be like, 'Ah, this is the life', and I'm unbelievably conscious that this is all great, amazing," he said.
"But at some point – and this is just life – the phone is going to ring and in that instant we're going to feel a million miles away from people who might need us.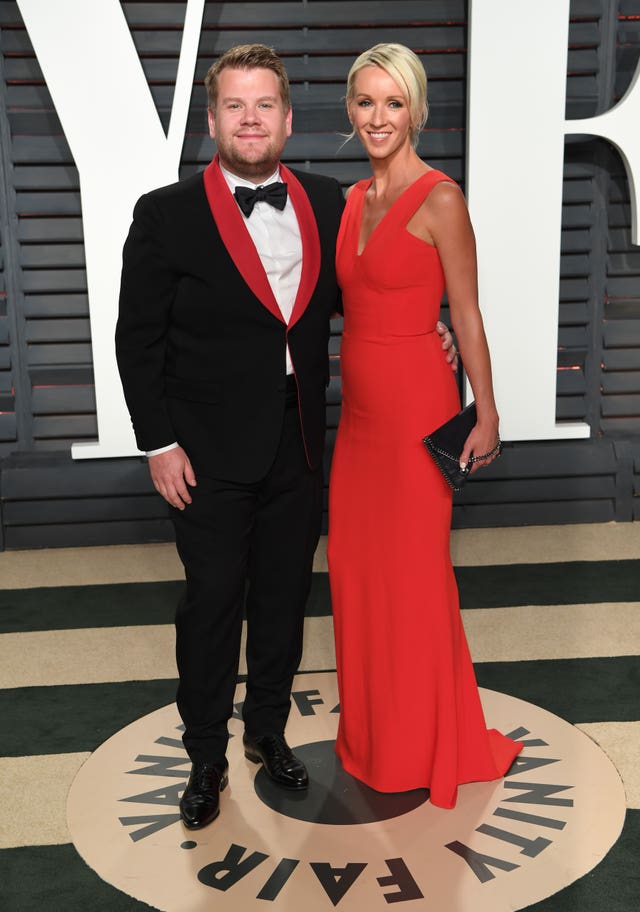 "That's what weighs on my mind."
Of the popular Carpool Karaoke segment of his late-night US programme – which has starred the likes of Adele, Michelle Obama and Sir Elton John – Corden said it would never have happened without late singer George Michael.
Michael appeared in the first iteration of the sketch, inspired by Corden's sitcom Gavin & Stacey and filmed for Comic Relief in 2011.
He said: "It wouldn't exist without him and his ability to laugh at himself. No question."