Franz Ferdinand 'like a new band' after line-up changes
Franz Ferdinand are like a new band following their line-up changes, bassist Bob Hardy has said.
The Scottish rockers saw founding member and guitarist Nick McCarthy depart in 2016 as the musician wanted to spend more time with his family after 14 years in the group.
Their upcoming album, Always Ascending, features new members Julian Corrie and Dino Bardot, and the group have had to "forge a new identity" Hardy said.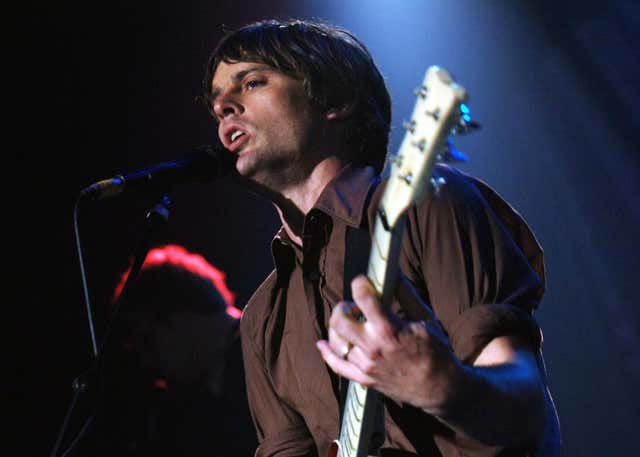 He told the Press Association the Mercury Prize-winning group had started writing the album "without being 100% sure whether it would end up being a Franz Ferdinand record".
He added: "We were a hypothetical band at that point. We couldn't go on stage, we couldn't play any shows, we couldn't play our old material, we were turning down offers to play shows and festivals because we literally weren't really a band at that point.
"We're a five-piece so it feels like a new band in many ways – it almost is.
"It's not a change we would have made if Nick hadn't wanted to be at home with his family and stuff. It's something we were forced into but every crisis is an opportunity."
Hardy added the arrival of Corrie (keyboards) and Bardot (guitars) had also given the band's remaining original members a reminder of their good fortune.
"It's quite infectious because you kind of realise what an amazing thing it is to do when someone's doing it for the first time.
"It did feel like starting a new band in many ways because you're looking for the right people who would fit in, it was exciting.
"It felt like back in the beginning when we were putting things together for the first time."
The band – who released anti-Donald Trump track Demagogue in 2016 – were not trying to be "overtly political" but captured the "ominous mood" of recent years on their new record, Hardy said.
"It's a strange time that we're living through, and while we were writing throughout 2016 there was lots of stuff going on in politics that obviously we were talking about amongst ourselves," he added.
:: Franz Ferdinand's Always Ascending is released February 9.