Bafta chair: New guidelines will help bring sea change to industry
Bafta chair Jane Lush has said it will no longer be possible for figures in a position of power "to act in such an appalling way with impunity" in the wake of Hollywood's sexual harassment scandal.
The British film and television academy is working with the British Film Institute, Women in Film and Television, and Directors UK to develop a set of principles and guidelines, which will be published shortly, aimed at stamping out "pernicious work practices that thrive in outdated power structures".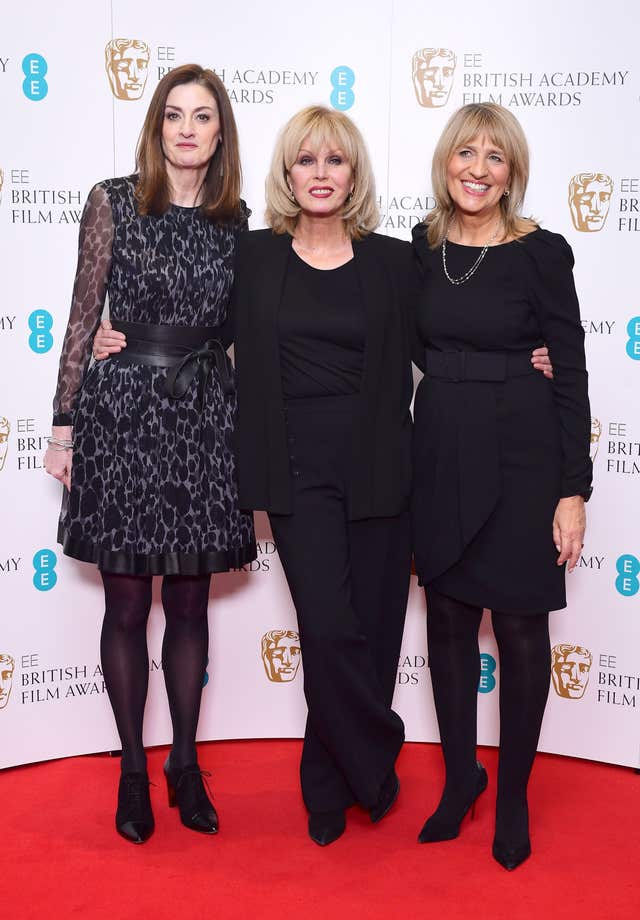 Following the announcement of the Bafta film awards nominations, Ms Lush told the Press Association: "That is why we are working with other industry bodies.
"I think we all want, and there has to be, a sea change.
"It's been called out now and we have all got to do something about it and we all can, that is one of the reasons Bafta is here."
She added: "I think it's on everybody's lips at the moment and it's something that we at Bafta care really passionately about."
She continued: "It's no longer going to be possible for people to act in such an appalling way with impunity because they know that people are watching them and they know they are going to be caught out and that's why it's so important that we work together.
"That's why it's important that we move on from Me Too to We Too, because it's about us all working together to make sure it's totally unacceptable.
"Nobody should go to work and feel unhappy and miserable, we are all under a lot of pressure anyway and this is true for me as well, you should not have to face any form of harassment or bullying in the workplace."
Speaking about the nominations, led by The Shape of Water with 12 nods, Ms Lush added: "We mustn't forget what we are here for, which is to celebrate excellence, to celebrate great filmmakers and to celebrate people who tell stories that involve us, they make us cry, they make us laugh.
"We need always to be mindful of that and we are, but at the same time they two are not mutually exclusive, the two can exist side by side and we want to show that we care and we want to show that we are doing something about it and we are doing something about it, at the same time we are going to have a fantastic awards ceremony with a fantastic new host."
Addressing the absence of any women from the best director shortlist, she added: "Clearly we have got a long way to go. Nobody want to see a list of five people, none of whom are women, but at the same time we do have directors in other categories.
"Angelina Jolie is in there in the foreign film category (for First They Killed My Father) and there are women directors (Lady Bird director Greta Gerwig is nominated for her screenplay), but of course there is still a long way to go and that is what we are all about, we are all about changing things.
"There is no reason on earth that there shouldn't be more women directors."
Ahead of the nominations announcement, Ms Lush referred to the "troubling revelations of the grave, unacceptable practices that have recently been revealed within our industry".
Referring to Oprah Winfrey's speech at the Golden Globes, she said: "Others including Oprah Winfrey used it as a clarion call for change – something we at Bafta wish to wholeheartedly endorse.
"We too are determined to ensure that the brave revelations – and make no mistake they were very brave – become a watershed moment to be a catalyst for real lasting change across the workplace in film, games and television."
She added: "It's why we at Bafta feel so strongly about working together to reset the tone.
"In a cross-industry initiative with amongst others, the British Film Institute, Women in Film and Television, and Directors UK, we are pooling our knowledge and resources to develop a unified set of principles and guidelines aimed at stamping out pernicious work practices that thrive in outdated power structures."