Tom Hiddleston's Robert De Niro impression inspired Early Man casting
Film maker Nick Park has told how he chose to cast Tom Hiddleston in his latest film after catching the actor impersonate Robert De Niro on television.
The Night Manager star takes on the role of villainous French ruler Lord Nooth in Aardman's upcoming release, introducing viewers to a fresh set of prehistoric-themed stop-motion clay characters.
Eddie Redmayne and Maisie Williams also star in the movie, which sees a tribe of unfortunate cavemen forced to play football to defend their land from the more advanced iron age newcomers. Williams has told how she watched videos by a Norwegian YouTuber to fine tune the accent of football enthusiast, Goona.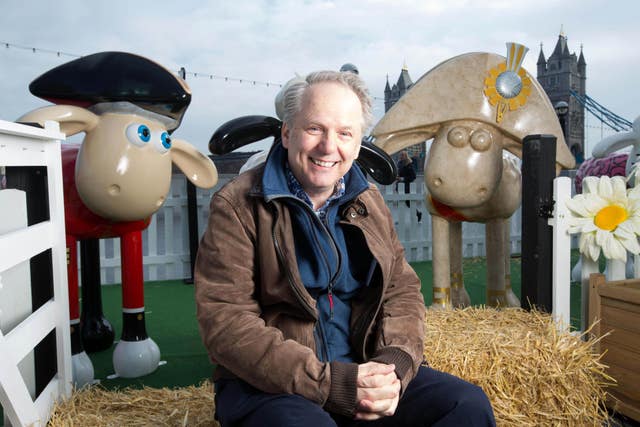 Park explained how he was inspired by Hiddleston – known for playing quintessentially British characters – when he showed off his mimicking skills on The Graham Norton Show in 2015, winning the approval of De Niro himself at the other end of the sofa.
Speaking ahead of the film's cinema release this month, Park said: "I saw Tom doing Robert De Niro impressions on Graham Norton…then I bumped into him a couple of times and he agreed to do it.
"We did try him with an English accent, but that suave, superior voice was too typical, too much expected.
"I had seen him mimic voices so we tried that out and it was funny. When we tried English again, even (production partners) Studio Canal were disappointed."
Hiddleston has previously told how his focus during the first recording sessions was "basically to make Nick laugh".
Park added that he was drawn to Redmayne after watching his "self-effacing and unconfident" portrayal of novice monk Osmund in Black Death (2010) and was struck by Williams' ability to be "versatile and funny" when working on Game Of Thrones.
The creator of Shaun The Sheep and Wallace And Gromit also flexed his own acting muscles for the movie as the voice of Hognob, porcine sidekick to lead character, Dug (Redmayne).
Commenting on the role, which mainly involves a series of expressive grunts, he joked: "It's quite easy, really, I tend to go to a sort of Scooby Doo place."
Considering the bond between lovably clumsy Dug and his quietly witty friend, he continued: "It seems to have defaulted a bit to the Wallace And Gromit relationship.
"We were conscious not to…but I suppose one is going to make the comparisons. They are different characters but they have a similar relationship."
:: Early Man is released in cinemas on January 26.