Sexual harassment scandal rocked Hollywood in 2017
It is likely Hollywood will be forever changed by the sexual harassment scandal that rocked the industry in 2017.
Since the first allegations emerged against movie mogul Harvey Weinstein in a New York Times investigation in October, hundreds of other alleged victims have come forward to say they have been harassed or assaulted by high profile industry figures.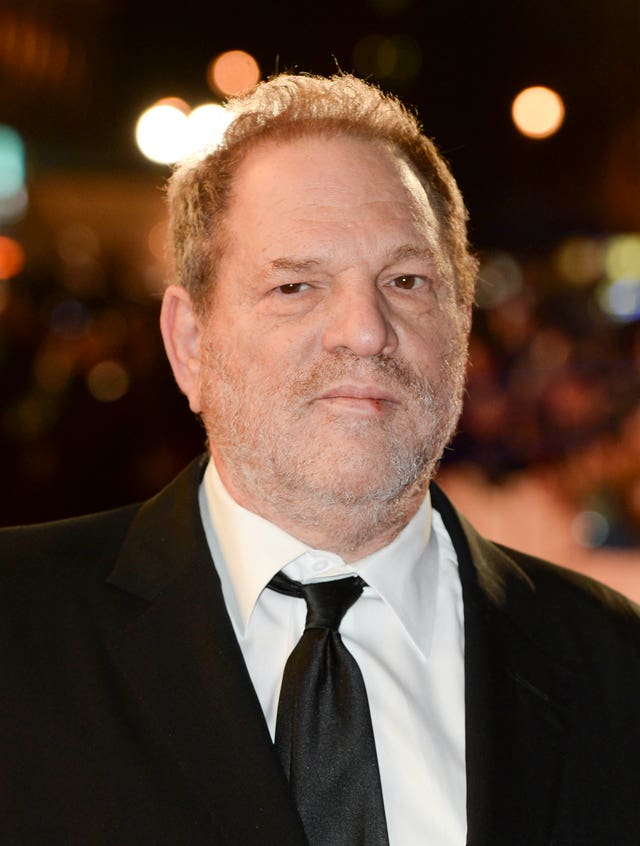 Dozens of actresses claim to have been victims of Weinstein – who was one of Hollywood's most powerful and influential producers behind Shakespeare In Love, The King's Speech and Silver Lining's Playbook – including Rose McGowan, Salma Hayek, Ashley Judd, Gwyneth Paltrow, Cara Delevingne and Kate Beckinsale.
The floodgates opened when NYT journalists Megan Twohey and Jodi Kantor, as well as The New Yorker's Ronan Farrow, detailed allegations that Weinstein was a serial predator who used his position of wealth and influence to prey on young actresses, as well as his female employees.
While he has denied allegations of non-consensual sex, he was sacked by The Weinstein Company and cast out of the Academy of Motion Picture Arts and Sciences – the group that gives out the Oscars, Bafta and the Producers Guild of America.
The allegations sparked an industry-wide reckoning and triggered many similar allegations against powerful men around the world.
It also prompted millions of women to share their own stories of assault and outline their experiences of misogynistic behaviour using the hashtag #metoo.
The movement was named Time magazine's people of the year.
Since the first accusations against Weinstein, allegations of misconduct have been made against high profile men including actor Kevin Spacey, director James Toback, comedian Louis CK, filmmaker Brett Ratner, actors Ed Westwick, Dustin Hoffman, Steven Seagal, Jeffrey Tambor and Jeremy Piven and TJ Miller, director Bryan Singer, Pixar boss John Lasseter, Amazon studio boss Roy Price, Mad Men creator Matthew Weiner, documentary maker Morgan Spurlock, broadcasters Matt Lauer and Charlie Rose and celebrity chef Mario Batali.
Spacey was sacked from House Of Cards and Netflix cut all ties with him after actor Anthony Rapp said he was 14 when Spacey allegedly harassed him by climbing on top of him on a bed following a party in 1986.
The Old Vic theatre has since said that an internal investigation found 20 people claimed they had been the victims of inappropriate behaviour by Spacey, who was artistic director between 2004 and 2015.
He was also edited out of Ridley Scott's new film All The Money In The World and swiftly replaced with Christopher Plummer.
Shooting had wrapped on the film when the allegations against Spacey first emerged, but Scott embarked on quick re-shoots, at a reported cost of 10 million US dollars (£7.4 million) to allow the film to meet its planned release on December 22 in the US, to be eligible for awards consideration, and January 5 in the UK.
Dozens more men have lost their jobs following allegations, Lauer and Rose both departed their US morning shows, the network FX cut ties with Louis CK and Netflix dropped his comedy special, Warner Bros cut ties with Ratner, Tambor is expected to leave his show Transparent, Singer was fired from directing Freddie Mercury biopic Bohemian Rhapsody, Price resigned from Amazon Studios and the BBC pulled an Agatha Christie drama starring Westwick from Christmas schedules.
The Academy has since announced is has approved a code of conduct for members to uphold to tackle harassment and abuse.
As the industry gears up for awards season, beginning in earnest with the Golden Globes on January 7, it is likely the scandal and its long-lasting ramifications will be felt throughout 2018.