Gene Simmons flashes lengthy Kiss tongue on early morning television
US rock star Gene Simmons greeted his UK fans with an unexpected flash of his extraordinarily long tongue on morning television.
The Kiss frontman, famed for his signature tongue flick, was convinced by Good Morning Britain presenter Piers Morgan to expose his particular talent to a camera close-up live on ITV on Tuesday morning.
It took a few moments of persuasion, as the 68-year-old musician worried that viewers might "take offence".
He joked: "No, come on Piers, we are on morning television, there are children watching, and the floor is a little dirty."
After eventually relenting, he joked: "Oh boy, I'm going to get sued."
The nostalgic throwback to his stage heyday received mixed reviews on Twitter, with one viewer commenting: "Just lost my breakfast!" while another joked: "Omg he would be great for xmas stamps."
Aside from flapping his tongue in the literal sense, Simmons also took a moment on the show to share his opinions on US President Donald Trump.
Simmons, who previously appeared alongside the former reality star in America's version of The Apprentice, said: "I think there's a magical notion about democracy, which is that, good, bad or otherwise, anyone can become president or prime minister.
"The point is, don't argue among yourselves, do what your founding fathers and mothers did: vote your conscience, draw the curtain, it's nobody's damn business who you vote for, and in the meantime let's get along.
"Who cares who you voted for? People who don't agree with you, it's their country too."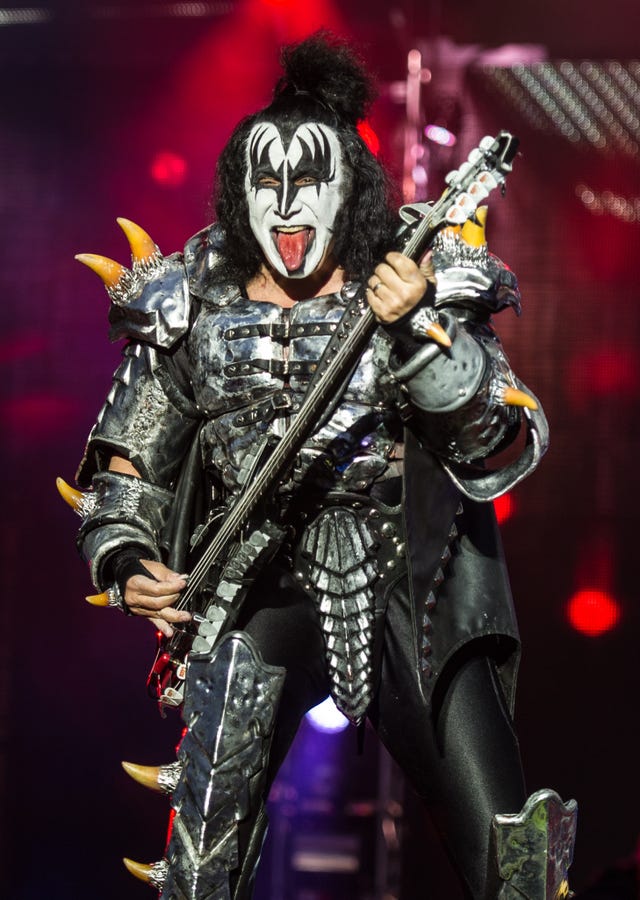 He also made a bold promise to his most committed fans as he announced that he planned to fly anywhere in the world to hand deliver his latest musical release.
His Vault Experience box set – which shares 10 hours of never-released material, including 150 tracks written with the likes of Bob Dylan and Van Halen – costs $2,000 (£1,500) and will be presented to buyers by the artist himself free of charge.
But he teased: "If you want to have Gene Simmons paint your house or do a private party, that's another cost."