Helen McCrory nearly missed OBE over letter confusion
Actress Helen McCrory has said she almost did not receive her OBE because she mistook the letter for an unpaid bill for her husband, Damian Lewis.
The Peaky Blinders star, who collected the honour for services to drama from the Queen at Buckingham Palace, said she nearly missed the acceptance deadline.
She told the Press Association: "They thought I hadn't got the letter and I was actually phoned at home to be asked if I was going to be accepting the honour.
"I hadn't opened it, I thought it was something else. I thought it was for my husband and thought 'Oh God, he hasn't paid something again'.
"It was sitting in his office, and they said 'It's your last day to accept it, would you like to accept it?' I said 'My gosh, of course, how fantastic'.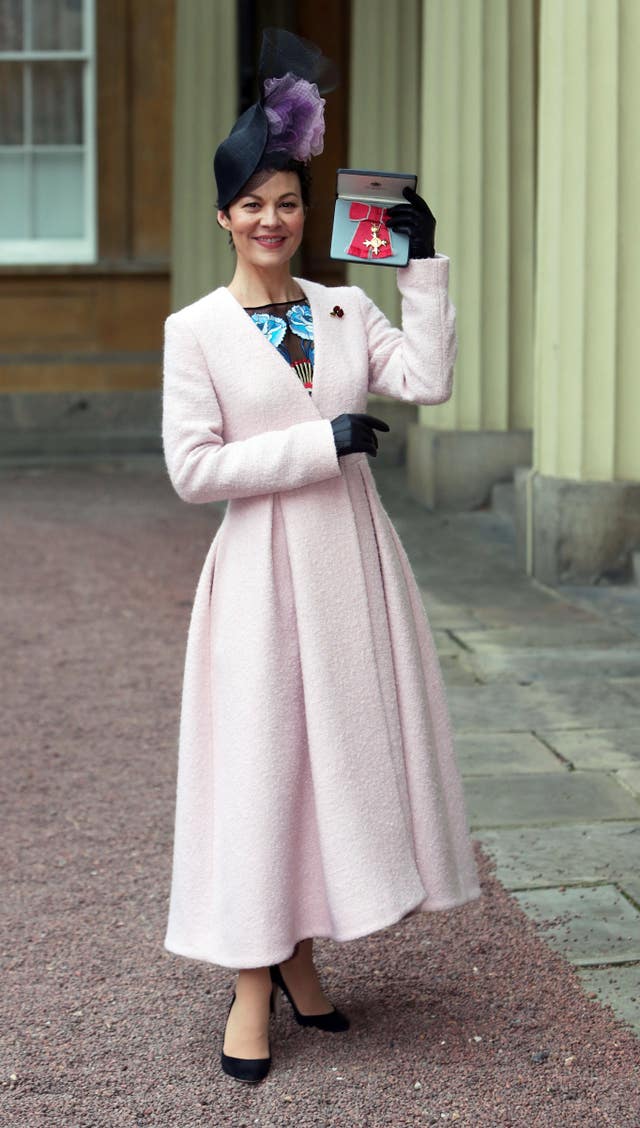 McCrory, who was joined at the palace by Lewis, best known for his roles in Homeland and Wolf Hall, said she was particularly thrilled to receive her gong from the Queen, adding: "I am so excited, I am so elated.
"You're not told until the day (who will present it) and a gentleman comes and tells you what to do because you think you're going to know but of course you're so excited you can't remember anything he's just said so he does it again and you think 'I know how to curtsey' and then then think 'Oh no, I don't, I can't remember anything you just told me'.
"I said 'Thank you very much for coming, Your Majesty, because it means the world to all of us' and she said 'What service is it?' and I said 'For shouting in the dark, Your Majesty' and she said 'Quite right'."
The actress said she had to work on updating her curtsey after delivering a rather more period offering the first time she met the Queen while rehearsing for a film set in King Louis XIV's court at Versailles.
She said: "I had been rehearsing A Little Chaos with Alan Rickman and had spent the morning with Kate Winslet doing full curtseys and so when I met Her Majesty I went practically prostrate in front of her and about 10 minutes afterwards a lady said 'Her Majesty would like to commend you on your curtsey, which hasn't been seen in court circles for about 400 years'.
"So I brought my curtsey into the 21st century."
She added: "I didn't do a Cherie of course; I stayed away from my Queen performance" – referring to her role as Cherie Blair in the film The Queen, in which she did not curtsey to the monarch.