Johnny Vegas: You can't put a time limit on the grieving process
Johnny Vegas has told of his grief at his father's death this year, saying he has yet to "process it properly".
The actor and comedian's father Laurence Pennington died in March after battling cancer.
Vegas, 47, said he had wrongly assumed the grieving process would only take him a couple of weeks and that having work to turn to proved to be a mixed blessing.
He said: "If I'm quite honest, part of me still wants to be back at home. I still want to mind my mum.
"I think there are times when you realise the big sacrifice of this.
"It's a wonderful job, you get to do all these amazing things, but it does involve a lot of time away from family."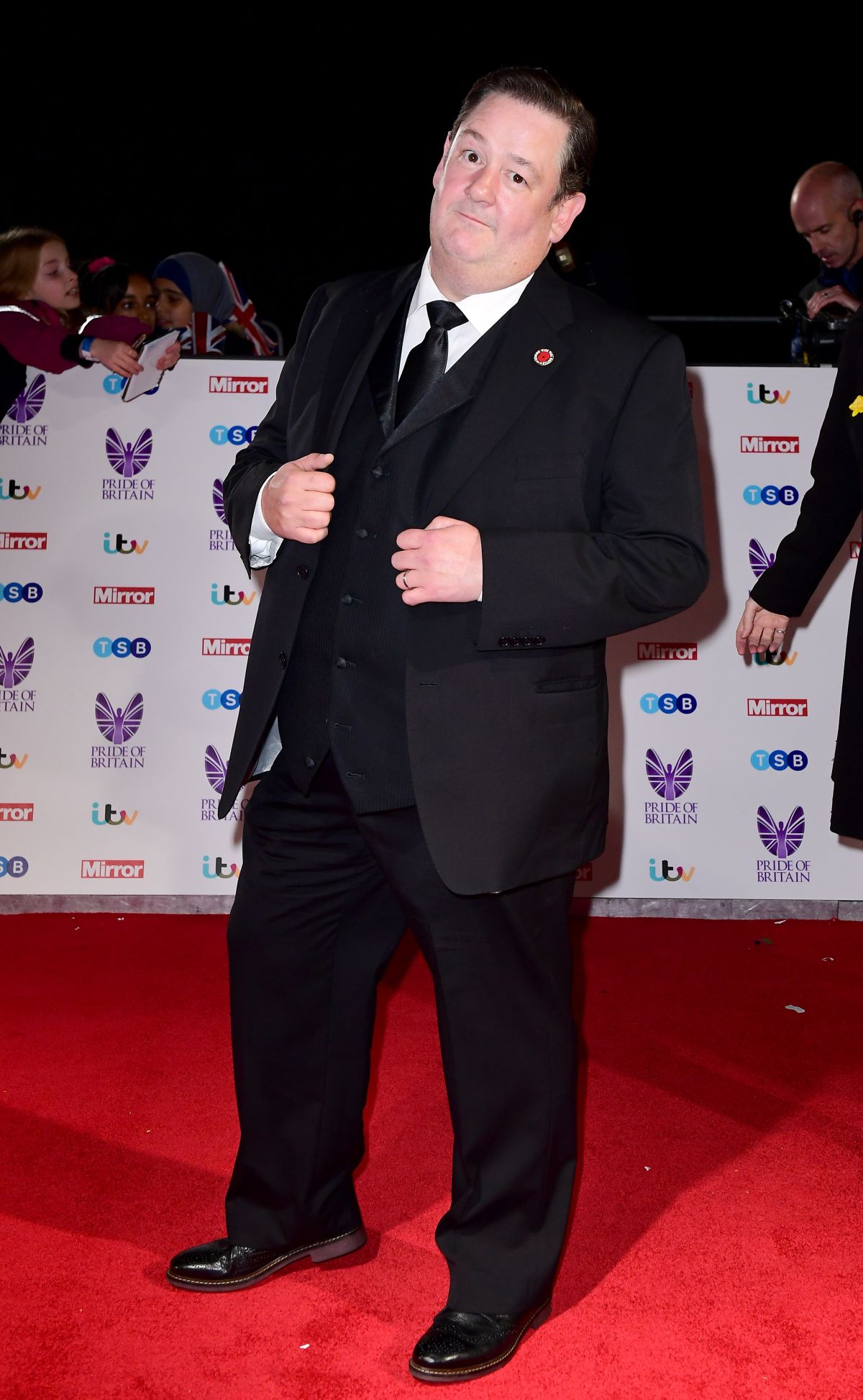 He continued: "There's times when you can't turn everything off and you can't really pull a sickie. You've got to be there and it does take over in a way.
"Not to say that it doesn't come with many benefits, but I think I was fortunate at the start of the year because I'd taken time out to write and create. So I got that time with my dad and I got time afterwards.
"But then, I suppose it has to be a good thing to get back into work and not to indulge yourself in terms of that mourning period.
"Because as it's turned out for me personally, it's such a long period, and I still haven't, I don't think, really begun to process it properly."
Vegas spoke about his loss during an appearance on Loose Women in September.
He said it was a relief to discover that other bereaved people felt the same way as him.
Vegas said: "Almost that denial stage can last much longer. And I think, myself, I was thinking, 'Oh, mourning is a two-week period and then you just get on with things'. And obviously you don't.
"So without sounding corny, that thing of sharing and finding out that actually this is quite normal is a bit of a relief."
The star said he is now "learning not to rush it and just accept it".
"It's a process that will resolve itself as and when it does, and I don't think you can put any time limit on it," he said.
:: Vegas appears in Murder On The Blackpool Express, a feature-length special, which airs on Gold on Saturday November 11.