BBC Radio 4's Today marks 60th anniversary with special edition
BBC Radio 4's flagship news programme, Today, marked 60 years on air with a special broadcast live from London's Wigmore Hall.
Presenters John Humphrys and Sarah Montague fronted the Saturday morning programme, with former Radio 4 stalwarts Peter Hobday, Charlotte Green and Brian Perkins among those in the audience.
However, the celebratory broadcast was somewhat overshadowed by a comment from Environment Secretary Michael Gove during a discussion about the way politicians are interviewed on Today.
Mr Gove referred to disgraced US film producer Harvey Weinstein, who is at the centre of a number of sexual harassment allegations.
Mr Gove told Humphrys: "Sometimes I think that coming into the studio with you John is like going into Harvey Weinstein's bedroom."
He added: "You just pray that you emerge with your dignity intact."
A number of politicians were among those who took to Twitter to condemn Mr Gove's comments in light of the Weinstein scandal, including Labour MP Jess Phillips.
Ms Phillips wrote: "Michael Gove just left the studio without his dignity."
Former Labour leader Lord Kinnock was also facing demands for an apology after he joined in the joke, saying that Humphrys' interview technique was "way past groping".
Mr Gove later apologised, writing in a tweet: "Apologies for my clumsy attempt at humour on R4 Today this morning – it wasn't appropriate. I'm sorry and apologise unreservedly."
Also taking part in the anniversary edition were Today presenters past and present Nick Robinson, Edward Stourton, Justin Webb, Mishal Husain, Jim Naughtie, Carolyn Quinn, Libby Purves and Sue MacGregor.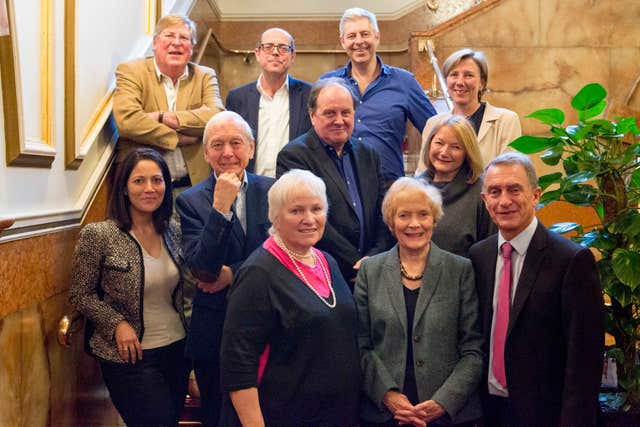 Contributing guests included actress Joanna Lumley, young musician Alma Deutscher and sculptor Sir Anish Kapoor.
The first edition of the current affairs programme aired on Monday 28 October 1957 and among the items featured were an interview with a pilot at London Airport, a report on the sale of Napoleon's letters and a review of some of the latest record releases.