Sir Winston Churchill's final painting is up for auction
Sir Winston Churchill's final painting – which he gave to the bodyguard who helped prepare his brushes – is going under the hammer.
The Goldfish Pool At Chartwell, depicting the wartime leader's "most special place in the world", is expected to fetch £80,000 at auction.
Sir Winston gave the abstract work to his bodyguard, Sergeant Edmund Murray, in the last few years before the ex-prime minister's death in 1965.
Murray, who served Sir Winston for the last 15 years of his life, would help the politician prepare his easel and paint brushes before he painted.
The painting of the goldfish pool at his Chartwell home was Sir Winston's final painting, completed in 1962, but also the last work Murray helped set up.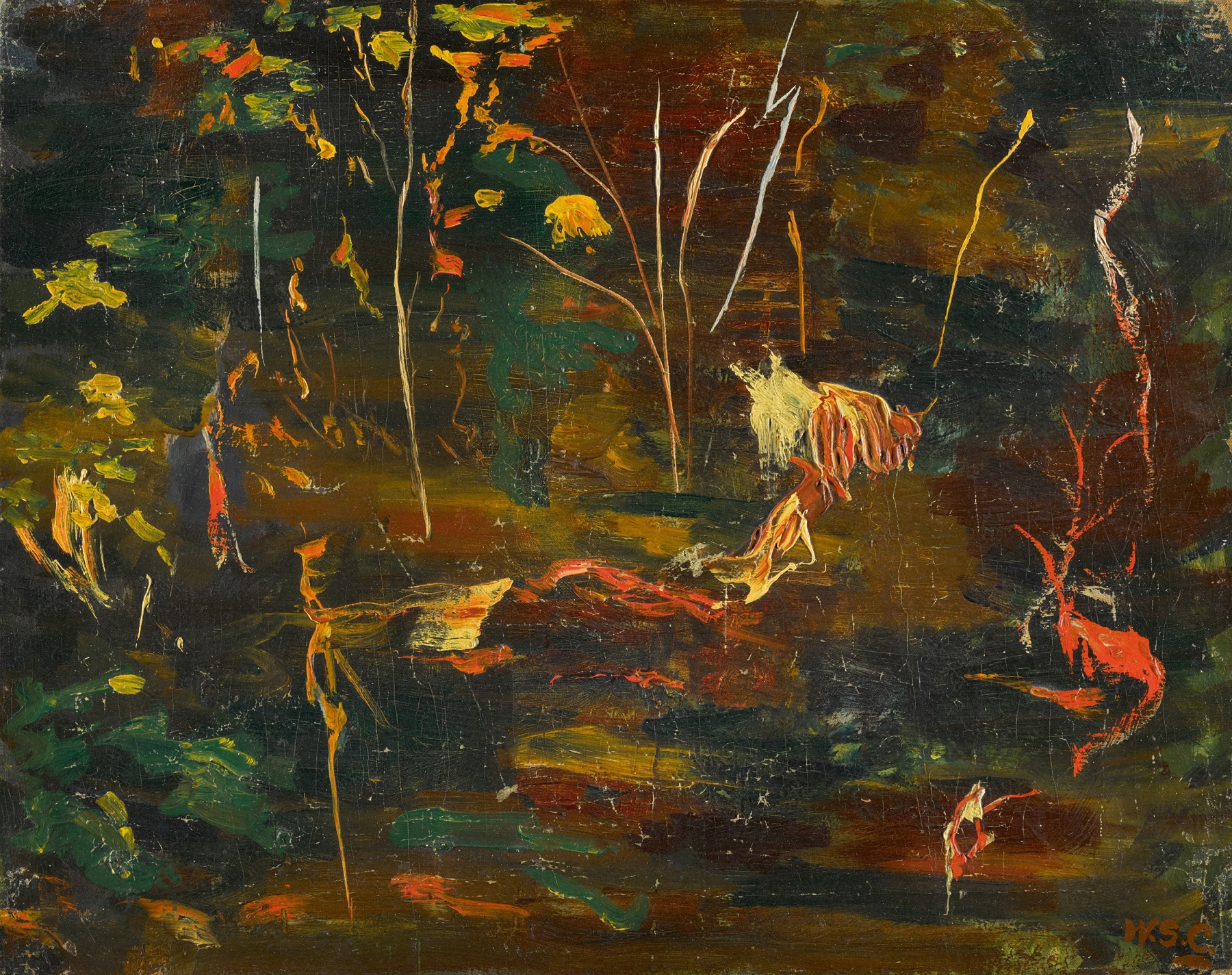 It remained with Murray's family, who treasured the painted, and has never been exhibited before.
Sir Winston made around 544 paintings after he took the hobby up in the 1920s and it became an "integral part" of his life.
Frances Christie, head of Sotheby's modern and post-war British department, told the Press Association: "It provided a very necessary antidote to public life.
"He writes beautifully about how, when you attack a composition, when you work out the balance of colours and of elements, it is much like planning an offensive…. "
"This was his last ever picture. But even more than that, it was the most special place in the world for Churchill, his home in Kent. It looks out on to the most incredible landscape.
"And for this great statesman, who takes a lot of credit for winning the Second World War, it is that perfect corner… that is forever England… It was where he always longed to return to and was most relaxed."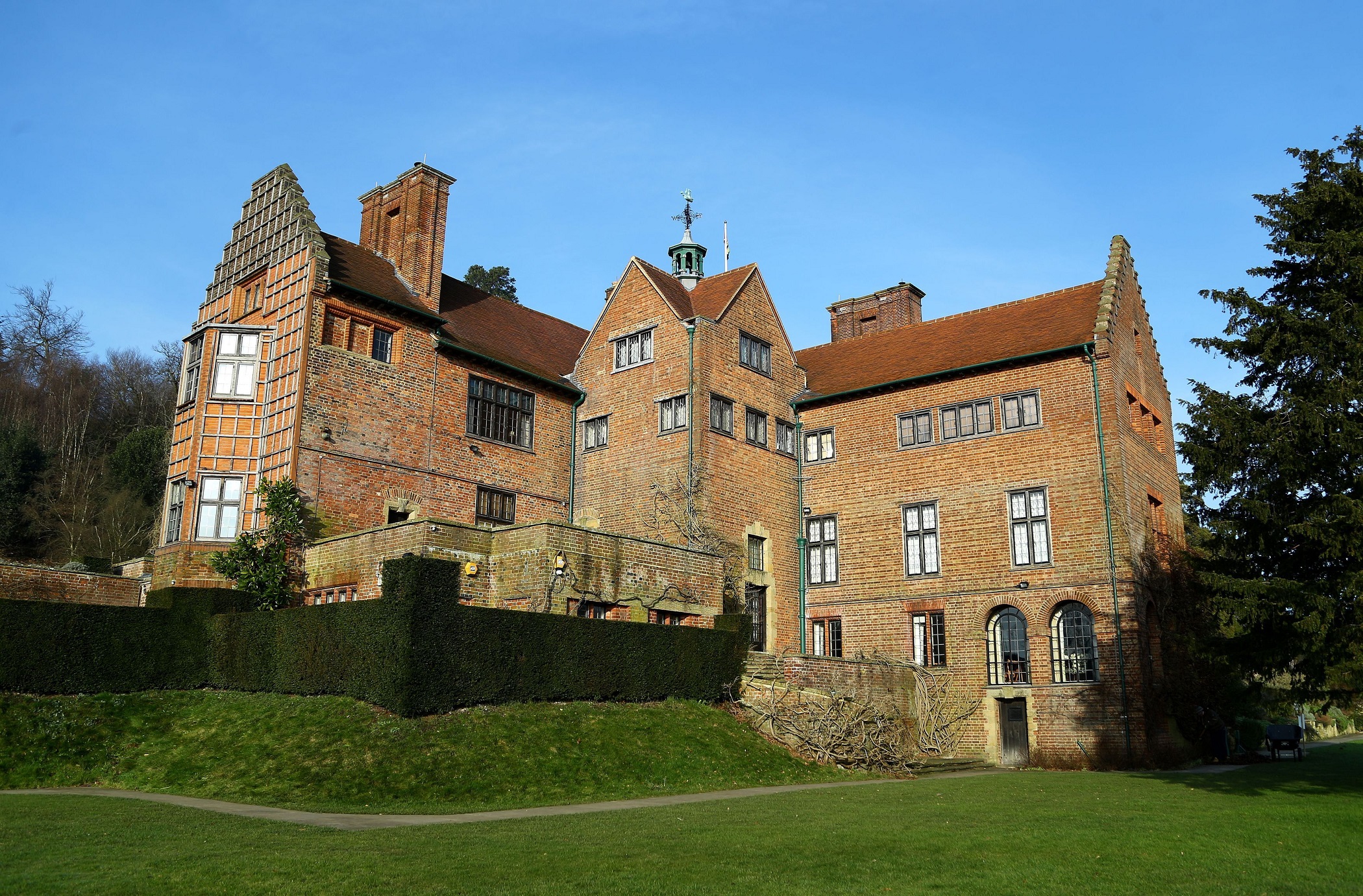 She added: "It is the view that first captivated him when he bought the house in the early 1920s. And a very special place for him, right until the end of his life, was the goldfish pool.
"Towards the end of his life, he had this chair next to it. He would go and sit on it and tap his walking stick and all the goldfish would suddenly spring to life and that's the subject of this painting."
She said Sir Winston's final painting showed a "development in his technique" from his earlier works.
"The colours, the harmony of different tones together are beautiful, but it verges on the abstract which is very unusual for him… You can see flashes of orange which mark out the goldfish…. He had a really confident, bold brushwork."
She said: "Towards the last few years of his life, Churchill wasn't able to paint that much.
"This is the last time that Murray had set up his easel and prepared the paint brushes. It was the last painting he ever completed. Sir Winston gave it to Murray before he died."
She said Murray's descendants had held on to the work until now.
"They've really cherished it. It's very special. It shows how important painting was to Churchill – but also this place, Chartwell, that was integral to Churchill's life.
"They've had it for a long time and they feel the time is right for someone else to enjoy it."
An earlier, but larger, painting by Sir Winston of the same subject, which was owned by his daughter Mary, sold for £1.8 million in 2014. None of his works were sold during his lifetime.
Christie said: "This work was painted 30 years later. You can really see the progression in style.
"I think he would be really pleased that people were appreciative of his art. He loved painting and I think, I hope, he would have been amazed that there is quite so much interest in his painting.
"It's extraordinary, for someone who was quite so busy, that he found so much time to paint. He was really quite proficient at it… and clearly had talent."
The Goldfish Pool At Chartwell is expected to fetch between £50,000-£80,000 when it goes under the hammer as part of Sotheby's Modern And Post-War British Art Sale in London on November 21.