Duncan James: Younger Hollyoaks fans don't know I was in Blue
Duncan James has shared his amusement over being recognised by younger fans only for his role in Hollyoaks, and not for his career in boy band Blue.
James has reunited with his Blue bandmates to release tell-all book All Rise: Our Story, in which they speak openly about their struggles, highs and lows over the years following their first success in 2001.
However, since 2016 he has appeared as Ryan Knight in the Channel 4 soap, and it has made him famous to a whole new, younger generation, some of whom are unaware of his original career.
James told the Press Association: "I had this fan who was waiting outside the studio the other day for me – she was probably about 14 years old.
"She was waiting there for autographs, and she was like, 'Oh there's Ryan from Hollyoaks!'
"I wound down the window of my car and she was like, 'were you in a band called Blue?' and I said yes.
"She said, 'I haven't got a clue about your music but my mum always talks about you and says you were brilliant! But I know you as Ryan from Hollyoaks.'"
James, 39, added: "It made me laugh. It's funny, the generational difference."
His band mate Simon Webbe added that the band – which also consists of Lee Ryan and Antony Costa – will hopefully reunite next year to work on new music together again, and that they hope to appeal to a whole new fan base.
Webbe said, referring to Ryan's role as Harry 'Woody' Woodward on BBC soap EastEnders: "With Hollyoaks and EastEnders, the kids that watch these shows don't know about Blue.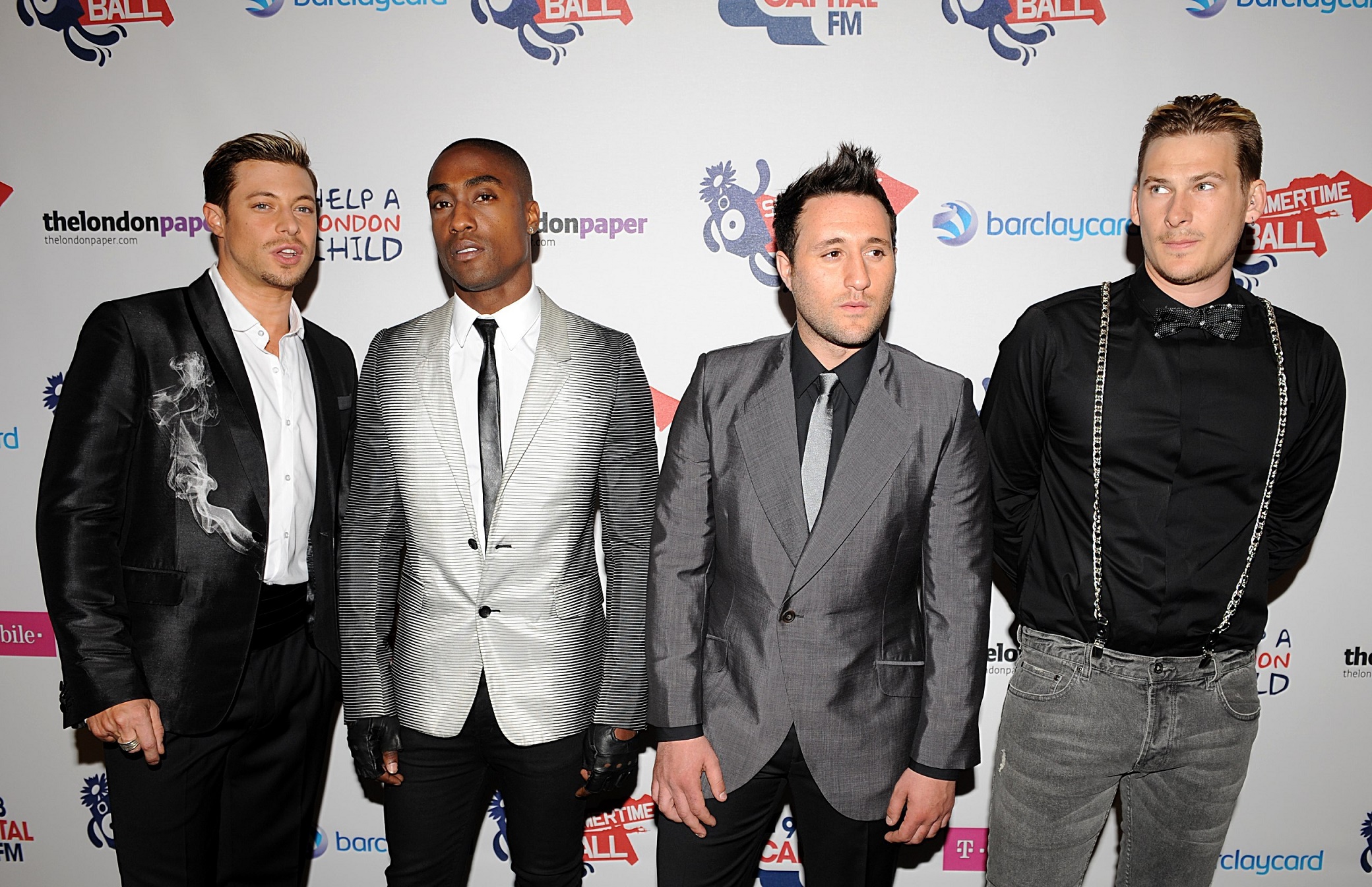 "But now, hopefully, they do."
For original fans of the band, James said Blue are "embedded into people's minds", and that this could help them to make a comeback in the charts.
"Being together and singing on stage is something that we just really love and actually something we're really good at," James said.
Speaking of a recent Blue gig in Morocco, he said it was a "great buzz" and that the reaction from fans was positive.
"Everybody kind of knows us now, we're a band that's been known… everybody knows our faces and has done for a long time.
"We're embedded into people's minds of who we are now, so when we get together and perform, there is definitely a nostalgia feeling and there is more of an admiration now for Blue than there ever has been."
He said: "I keep getting people tweeting me saying they used to love Blue growing up, that 'you lot are legends!'
"I'm like, wow we're getting to the legend area now. I had someone on the street the other day shout, 'Duncan you legend' and I felt like we are getting old."
Blue: All Rise: Our Story is available now.