Sandi Toksvig: Being QI host means I can't be naughty
Sandi Toksvig has said being the host of QI means she is not able to be "naughty", but that she can "behave appallingly" when she is a guest on other shows.
The quiz show's presenter has also said that she did not feel any particular pressure when she took over the role from the programme's long-running host Stephen Fry because she does not "think like that".
Toksvig took over from Fry last year, and on Friday returns to front her second series of the popular BBC Two quiz, which will focus on the letter O.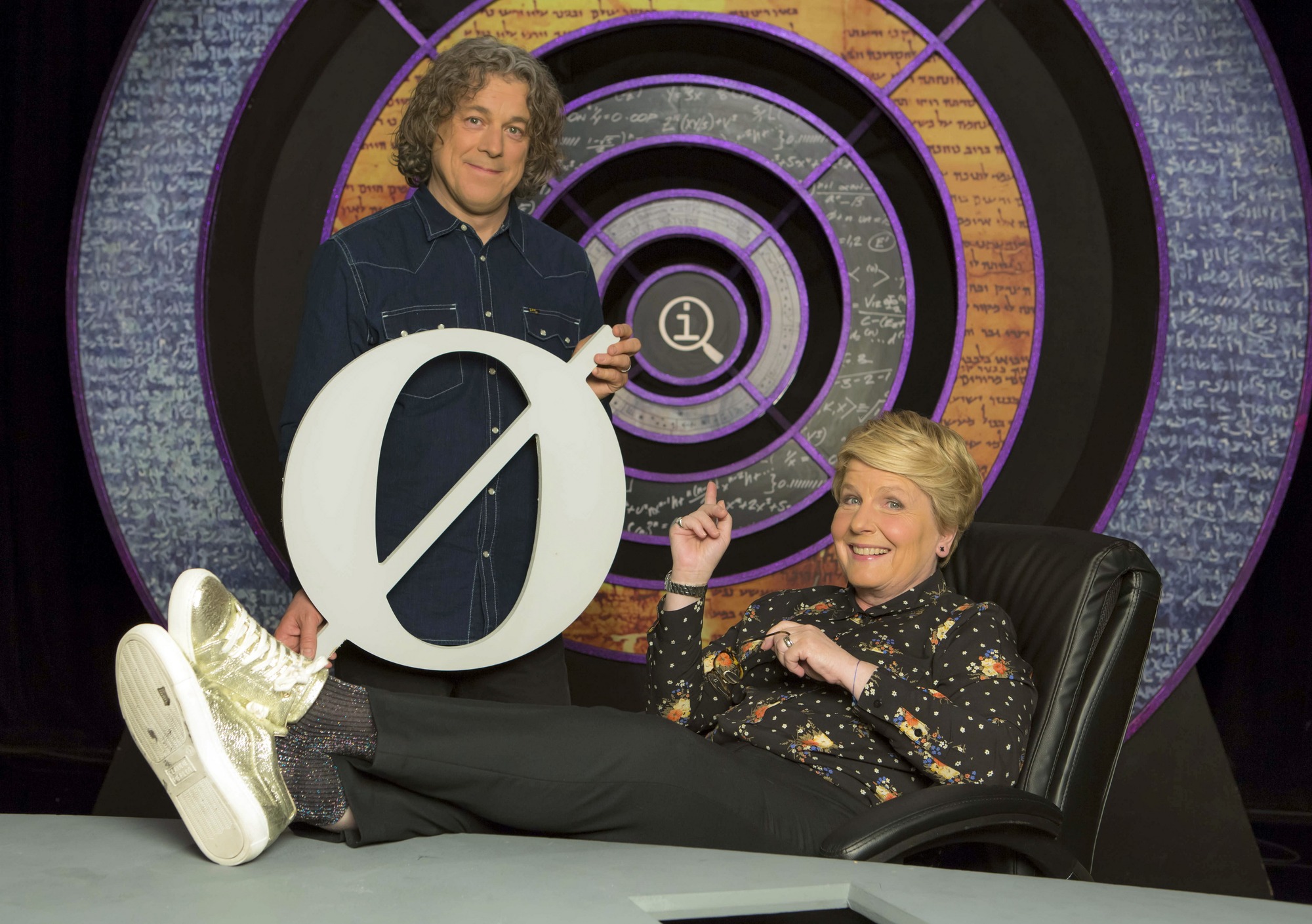 Of her role as quizmaster, she said she "loved it from the beginning", and that it is her "dream job".
Toksvig said that moving from being a regular guest on QI to the person in charge made her change her mindset, as she had to when she hosted BBC Radio 4's panel show The News Quiz.
She said: "It's happened to me before when I did News Quiz on Radio 4 and what happens is you can't be quite so naughty.
"Because there are actual facts that need to be presented, so it's sort of lovely to be a panellist and occasionally I'll be a panellist on something else and behave appallingly, because you can.
"But it's my job to be nanny or professor or whatever it is and make sure, because there's some fabulous stuff, there's amazing facts and every show I go 'I didn't know that! That's amazing!'.
"And I want the audience at home to do that about whatever it is, whether it's science or the world of nature or literature or… we discovered this brilliant letter from Herman Melville's publisher when he sent Moby Dick, he said he really liked the book he just wasn't sure about the whale. Maybe the whale could be replaced by voluptuous maidens!
"So you want those facts to get out there, you want everybody to know that and take the pleasure you've taken when you've discovered it so I can't always be naughty.
"I'm endlessly kind of bringing us back to the point."
Asked if there was pressure taking over the show, which has been running since 2003, Toksvig said: "I'm not a person who thinks like that if I'm honest with you.
"I've been doing this a long time, I've been in the business 36 years and you have to be yourself.
"I suppose you go through patches where that self is not what everybody wants and patches where it is something people do want. You can't try and be somebody else.
"The pressure that you feel is that the show, quite rightly, is beloved by the audience, the people who work on it love it and you don't want to let any of them down."
Toksvig, who also took over presenting The Great British Bake Off this year when it moved from the BBC to Channel 4 along with Noel Fielding, added: "I try and work hard, be a team player and have a laugh.
"That's the best that you can do and then you have to go home and shut the door."
The first episode of the O series focuses on Ologies, and sees QI mainstay Alan Davies on the panel along with Bill Bailey, Phill Jupitus and Claudia Winkleman.
QI airs at 10pm on BBC Two, from Friday October 20.