Matt Lucas: Seeing a therapist allowed me to do Little Britain
Comedian Matt Lucas has told how seeing a therapist gave him the mental support he needed to begin working on hit comedy sketch show Little Britain.
The film and television star, 43, said he had been struggling to deal with his new-found fame, the death of his father and coming out as gay all at the same time.
Remembering his experience filming one of his earlier shows, Shooting Stars between 1995 and 2009 – in which he portrayed characters George and Marjorie Dawes – he told ITV's Loose Women: "I had these three things.
"My father died very suddenly when I was 22 and he was only 52, and it was very unexpected, then Shooting Stars happened at that time.
"I was dealing with bereavement with the loss of my father and I was dealing with 'I really think I'm gay and I want to come out and I want to meet someone'.
"So that kind of fame, and bereavement, and being gay all at the same time…I went to a therapist and it was the best thing I ever did and it really helped me.
"I think getting my head clear helped me with Little Britain, I don't think I would have been in a great state to do that."
Lucas played a number of memorable and humorous characters alongside David Walliams over all four series of Little Britain, as well as its 2008 US-based spin-off. One of his favourite fictional personas, he told the panel, was "only gay in the village" Daffyd Thomas, because of his racy PVC costumes.
Explaining how he still sees a therapist on occasion, Lucas continued: "It was a short period of time that I did it and it really helped me, but sometimes since then I've gone and seen counsellors.
"It's quite good to have friends you can talk to, but you don't want your friends to avoid you because you're always telling them your problems.
"So it's quite good if you can find a counsellor just to go and speak to once a week, once a month. They can be objective."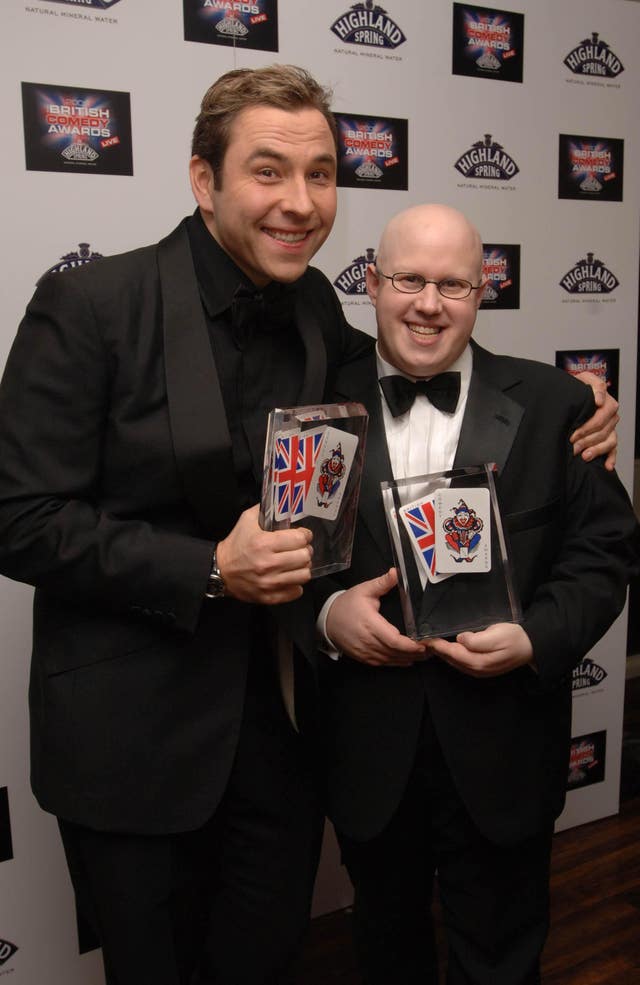 As the Loose Women panel discussed the impact of nerves before going in front of the camera, Ruth Langsford told how she had been struggling to keep her cool before her performances on the current series of BBC One's Strictly Come Dancing.
The regular This Morning host said: "Presenting, I get a bit of healthy nerves and adrenaline, but this was like complete and utter stage fright terror.
"I thought 'what have I done? I'm not sure I'll be able to do this'. The first week I thought my heart was going to come out of my chest.
"But I kind of got over that and this was the first week, actually, that I felt I could move my feet."