Video: Children's show Pablo to show life through eyes of those on autism spectrum
Helping people to see life through the eyes of those on the autistic spectrum is the aim of new children's TV show Pablo, its creator has said.
Grainne McGuinness said the quirky, funny show, which is made in Northern Ireland, will delight young viewers of the CBeebies and RTEjr channels "but it has a job to do and that's raise awareness of autism".
Pablo and the animal friends he draws were her creation, but the show's storylines have been developed by speaking to people on the autistic spectrum.
They described the challenges they face in everyday life such as getting a haircut, making a new friend and going to the playground, and spoke of the anxieties these situations can prompt.
Some of those people have become the voices of the show's characters while others have been coached to write scripts by the show's head writer, Andrew Brenner, who also writes for Thomas and Friends.
Pablo is thought to be the first TV programme with an all-autistic core cast and the first animated TV series to star an autistic character.
"It would have been very easy to go down the road of talking to experts but we wanted to talk to people with autism," said McGuinness, who is managing director of Northern Ireland-based Paper Owl Films.
"We wanted to get under the skin of how they saw the world.
"We have met some amazing kids as part of this show."
She said autistic people sometimes find it difficult to get jobs because they struggle with the interview process, adding: "We are missing out on huge creative talent."
Pablo aims to "open up the eyes of the world to say 'let's make some room here, to make some room for people with autism to flourish'".
McGuinness's nephew Lucas, 11, is on the autistic spectrum and she dreamed up the show when he was five or six and was having regular meltdowns which are often caused by feeling overwhelmed or anxious.
When life is a challenge for Pablo, he uses his magic crayons to bring to life his animal friends Wren, Noa, Llama, Tang, Mouse and Draff.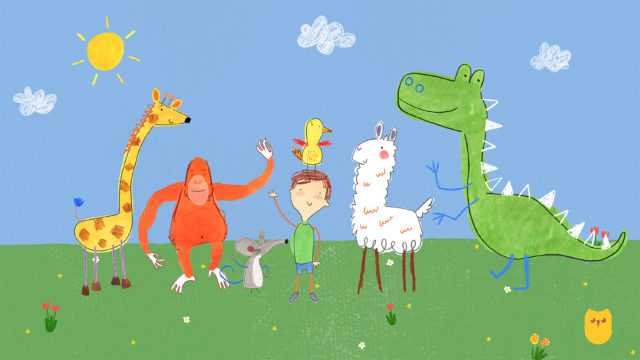 Each represents an autistic trait and an aspect of Pablo's personality and they help the five-year-old to think through the challenge facing him.
"Pablo is who he is. He is not a stereotype of autism," said McGuinness.
"He is particularly good at drawing and he loves drawing and he's a very creative thinker.
"He's not every child with autism."
McGuinness said Pablo's mother was deliberately not presented as "this perfect mum".
"She doesn't immediately get what he needs or why it's confusing. Part of the story is her story too."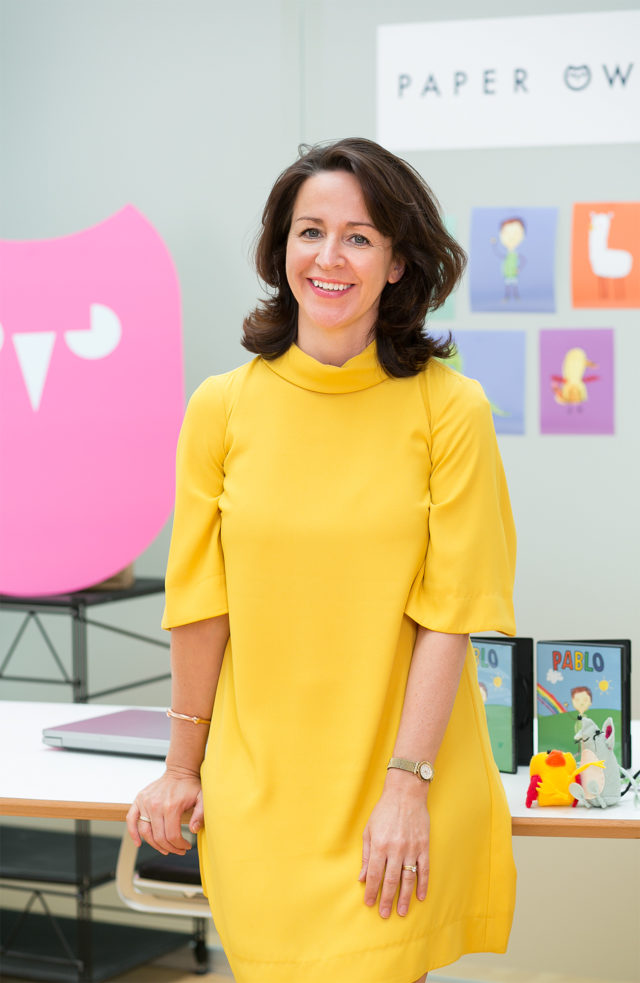 Lucas, is "really excited" about the show, she said. "It's nice for him to have something on screen that says 'that's who I am, Pablo's like me'," she added.
"For the autistic audience they can see themselves reflected on screen on a mainstream channel and think 'somebody else sees the world like I do. I'm not completely different'."
McGuinness, who has two children, added: "It's very exciting, I want people to talk about it and tweet about it and so awareness is part of the story."
Pablo will be broadcast on CBeebies at 9am on October 2 and there are six games on the CBeebies website, each based on a core personality trait of a character in the show.