Angellica Bell would love to pip her husband with a Celebrity MasterChef win
Celebrity MasterChef's Angellica Bell has admitted that she would love to pip her husband and former show finalist, Michael Underwood, with a series win.
The television presenter will join fellow hopefuls Ulrika Jonsson and Dev Griffin in the last leg of the BBC 1 competition when it airs tonight.
In the lead-up to the big moment, she said that a victory would mean finally reclaiming leadership of her family kitchen following Underwood's success on the programme in 2012 – despite eventually losing the crown to Emma Kennedy.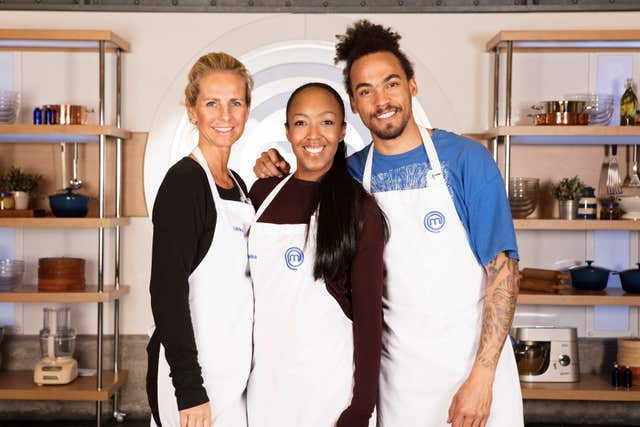 Considering a potential win, the mother-of-two, 41, told the Press Association: "I would be able to reclaim the kitchen.
"Obviously Michael is dining out on the fact that he was a MasterChef finalist, and I want to pip him to the post… so (winning) would mean a happy home."
Griffin, meanwhile, made no secret about his ambition, joking: "It would make me pretty smug.
"I would tell everybody about it, change my Twitter profile, and basically just be dining out on it – figuratively and literally – for the rest of my life. Are you not guaranteed free meals for life when you win MasterChef?"
Whether she brings home the trophy or not, Jonsson confessed that the end of the show has finally brought her family liberation from being "force-fed" her experimental practice dishes.
She remembered: "My poor children had to endure so many different versions of curries and risottos that, one day when I was travelling with my 16-year-old, I asked if we should have cheese on toast for dinner and she gasped… that was the most exciting thing for her."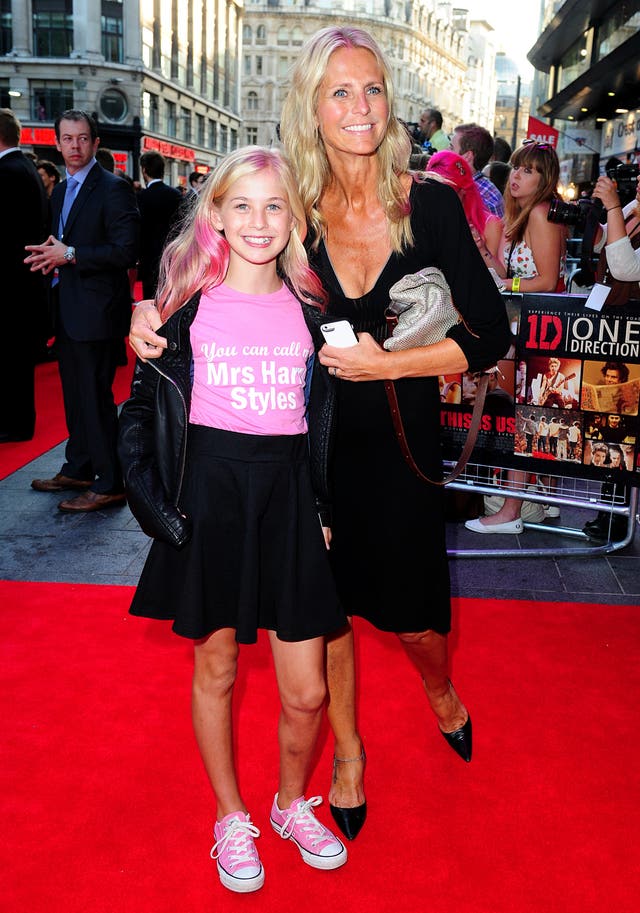 Confessing the most awkward moment of her preparation, Bell added: "I asked my neighbour for an ingredient and she asked why I needed it.
"I said 'no reason' and she said, 'I bet you are doing MasterChef…' she must be really annoyed now that I lied to her."
But the trio agreed that, whatever viewers will see when the pre-recorded showdown airs on Friday, everybody involved has discovered a new passion for cooking.
According to Griffin: "Cooking is not difficult… I made improvements when I started thinking about what I like to eat, and then I was finding about how those foods are made and talking to chefs when I went out to restaurants.
"I started to realise that you are only limited by the limitations that you put on yourself.
"It's accessible to everybody, you just have to put the effort in."
Fans have also been delighted throughout the series by the warm friendship among the contestants – especially between Bell and Olympic swimmer Rebecca Adlington, who was booted out following her disastrous dessert on this week's semi-final.
Bell said: "I was messaging Becky (during the semi-final episode) and all through the show we were laughing and she was saying 'Why did I do that?'
"There were so many amazing characters, and what you experience and how you feel is what you put on your plate, so if you are having a bad day it can be reflected in that.
"That's why we were so emotional, because we cared about it and each other; it was a competition and we all wanted to do well, but I don't know anyone who has done well just trampling on each other."
The Celebrity MasterChef 2017 finale will air on BBC 1 at 8.30pm on Friday.